Microsoft Azure Government is the mission-critical cloud, delivering breakthrough innovation and security to U.S. Government customers and their partners. With world-class security, protection, and compliance, agencies can accelerate cloud adoption with confidence, in a consistent hybrid environment designed for flexibility and scale. Azure Government enables innovation with deeply integrated cloud services, data and advanced analytics and an open application platform, that provides the building blocks to rapidly develop, deploy and manage intelligent solutions. Government customers can leverage the vast network of Microsoft's technology partners and diverse marketplace offerings, to advance their mission and serve their citizens.

Explore Azure federal government solutions , a trusted cloud offering with world-class security and compliance for FedRAMP and Govcloud services.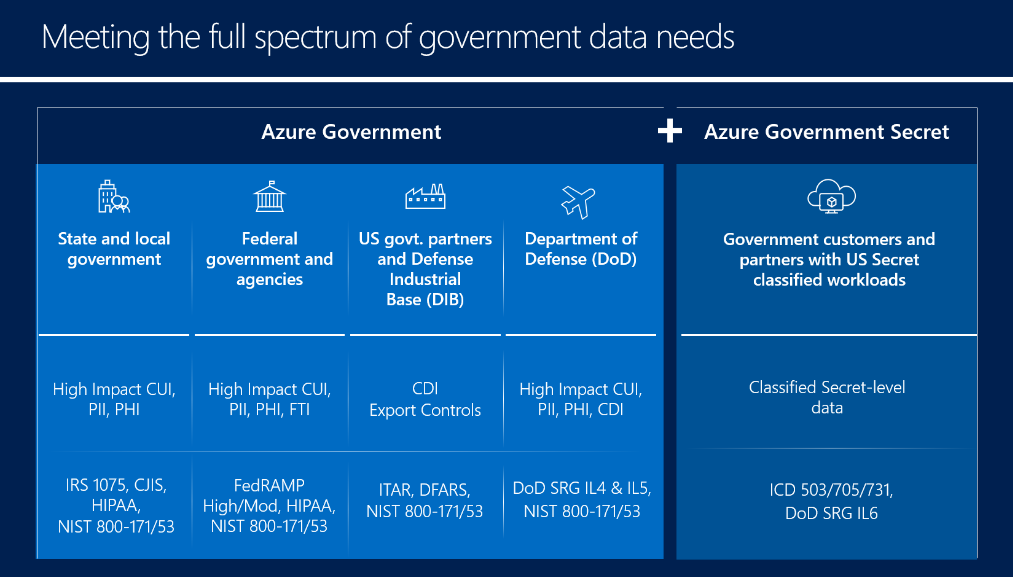 Source: https://www.crn.com/microsoft-reveals-new-azure-go...