24x7 Availability
Call us at 888-662-2724 or fill out our Get a Quote form. We've got you covered.
Quick Quote Turnaround
Get the IT solutions you need with the fast, accurate service you deserve.
Contract Expertise
We understand your procurement needs and the outcomes you're seeking.
NASPO ValuePoint Cooperative Contracts
The National Association of State Procurement Officials (NASPO) ValuePoint is a non-profit organization providing the highest quality standards of cooperative contracts for state and local governments. When working with a cooperative purchasing association and Carahsoft, states are able to leverage resources across states to achieve premium cloud solutions at the best value while protecting states' interests with favorable terms and conditions.
NASPO ValuePoint Eligibility
All states, the District of Columbia and U.S. territories are eligible to use NASPO contracts, including state agencies, higher education institutions and political subdivisions. Each state's Procurement Official determines whether their state is eligible based on the state's statues. Carahsoft has participating addenda with 37 states, and we're able to work with State Procurement Officers to build other participating addenda for state not covered under one of our existing contracts.
Providing the best value in the market through our robust contracts portfolio, Carahsoft is here to support all of our government customers at fiscal year-end.
Count on Carahsoft and our reseller partners to deliver and implement cutting-edge IT products and services at competitive prices. Fill out the form to request a custom quote and let us help you find the right technology solution. We offer access to a wide range of IT solution sets from the industry's leading and emerging manufacturers.

With over 15 years of successful contract management and sales support to the federal government, we're able to handle any IT procurement request. We share your sense of urgency during this busy time. We will be working around the clock to help you effortlessly obtain the IT solutions you need on the contracts that make acquisition simple. Carahsoft has secured various contract vehicles, including GSA Schedule 70, NASA SEWP, Army CHESS, NASPO, FedRAMP, CDM, numerous ESI, and agency-specific BPAs. Request a quote or contact us to speak to an expert about procuring the IT services and support you need.

By leveraging the leadership and expertise of all states with the purchasing power of their public entities, NASPO ValuePoint Cooperative Purchasing Organization delivers best value, reliable, competitively sourced contracts.
The NASA SEWP V GWAC provides the best value and cost savings through innovative procurement tools and processes, premier customer service and outreach, and advocation of competition and cooperation within the industry.

Carahsoft offers the GSA Schedule as a contract vehicle for all our government customers, supplying and implementing the cost-effective, high-quality products and services that federal government agencies need to serve the public.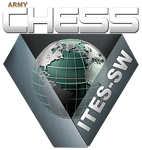 Army CHESS ITES-SW acquisition provides cost-effective commercial off the shelf (COTS) IT software that has obtained a full Certificate of Networthiness (CoN) through the US Army's Network Command (NETCOM) networthiness process.

Carahsoft offers the ESI BPA as a contract vehicle for agencies across the DoD. This program is designed to centralize the procurement of IT solutions and services. All solutions under the DoD ESI are carefully evaluated and ensured they met security requirements.
Let us help you find the right technology solution.
Carahsoft offers access to technology from the industry's leading and emerging manufacturers through the contract vehicles necessary for quick and efficient purchasing. Find the solutions that address your most pressing IT needs.
Count on Carahsoft
®

& Our Reseller Partners

We have the solutions you need on contracts that make acquisition simple, and with fast, government-focused service you deserve.

request a quote
Carahsoft's dedicated solutions divisions proactively market, sell, and deliver VMware, Symantec, Dell EMC, Adobe, F5 Networks, Open Source, Micro Focus Government Solutions, SAP, and intelligence and innovative products and solutions, among others.

Carahsoft is consistently recognized by its manufacturer partners as a top revenue producer and is listed annually among the industry's fastest growing firms by Washington Technology, Bloomberg, Inc., CRN, The Washington Post, and Washington Business Journal.