FNN Expert Edition: Cyber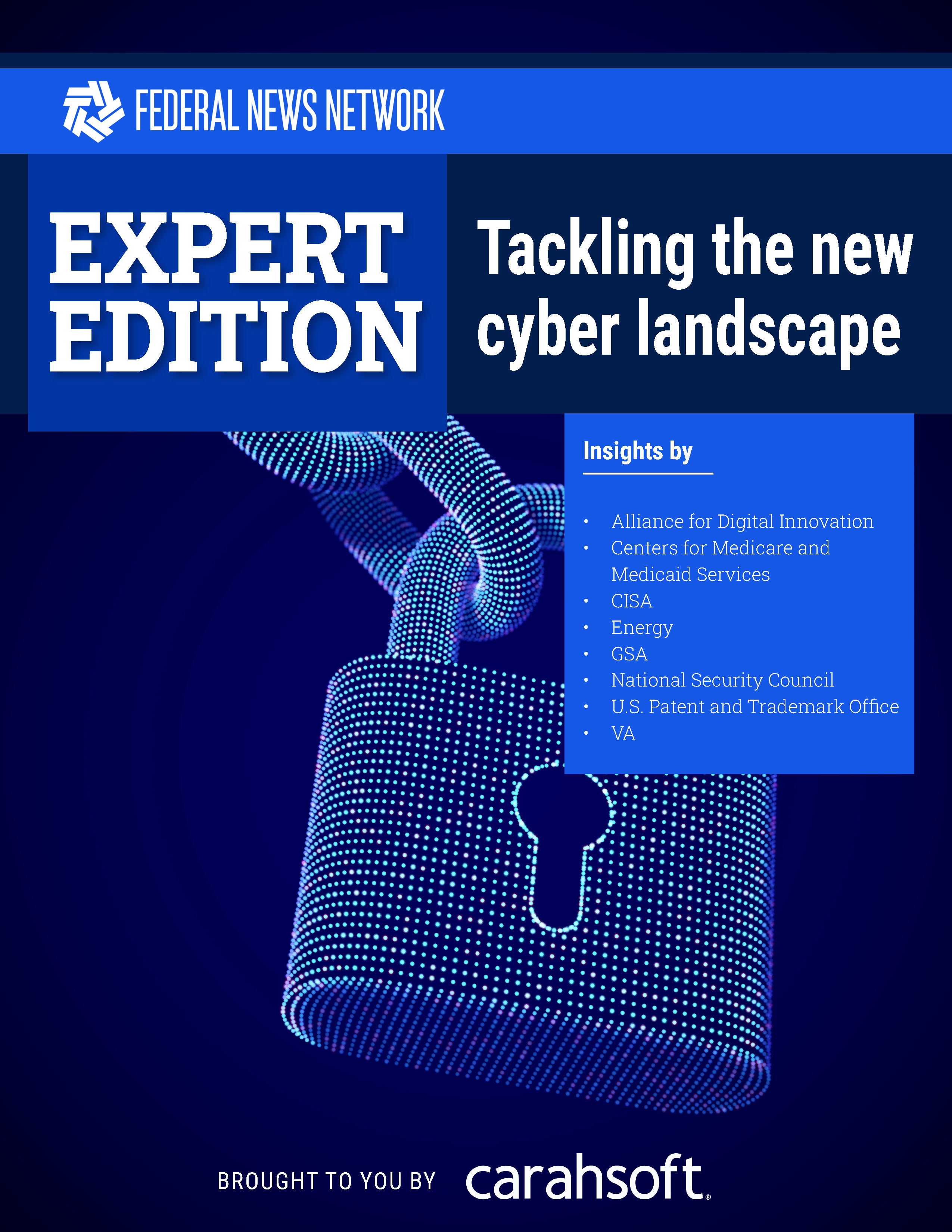 Cybersecurity threats are looming everywhere. Given Russia's invasion of Ukraine, cybersecurity experts are warning of sophisticated attacks against infrastructure. With the stakes getting higher and the avenues for attack becoming more plentiful, understanding how to prevent an attack is key. Featuring insights from government agencies, including:
CISA provides agencies with long-awaited cloud security guidance
Cross-agency working group reviewing gaps in federal cybersecurity capabilities
USPTO putting foundational piece of zero trust architecture in place
Agency data leaders see strong tie into federal zero trust security push
The stakes are high in cyber.
"The consequences are no longer just loss of finances, loss of reputation. It's now potentially loss of life and really things playing out in our physical environment, points out Arielle Baine, cybersecurity advisor at the Cybersecurity and Infrastructure Agency.
Agencies across the government are intently focused on cyber initiatives, driven in part by evolving threats and in part by the directives of the White House's executive order on improving cybersecurity.
That said, it's not like one day government's security leaders suddenly began working on zero trust. The evolution to an identity-centric model, where people and devices are continuously vetted, has been underway for several years. But the pandemic sped up the timeline, as did the desire to share more data securely within and across agencies and to make it available wherever feds might need it.
As Kshemendra Paul, chief data officer at the Veterans Affairs Department, puts it: "You can always do more sharing if you build in place better safeguards. And then there's a natural imperative to introduce automation on the safeguarding side to accelerate sharing and to improve safeguarding."
In this ebook, we cover a wide swath of trending security topics:
• Tech leaders at the Centers for Medicare and Medicaid Services, the Energy Department and the White House National Security Council share insights on the current state of cybersecurity.
• CISA details its continued efforts to provide guidance, with the release of the draft TIC 3.0 Cloud Security Use Case.
• The General Services Administration explains why it's working to identify capabilities gaps in federal cyber contracts.
• The U.S. Patent and Trademark Office reveals how it will implement a secure access service edge (SASE) framework as its foundational foray into zero trust.
• Plus, industry experts from AvePoint, Ping Identity, Radiant Logic, SentinelOne and Tanium offer numerous zero trust tips and tactics.


Vanessa Roberts
Editor, Custom Content
Federal News Network
Download the full report to learn how to carry over the cyber evolution efforts at your organization. Featuring insights from cyber leaders at Radiant Logic, Tanium, SentinelOne, Ping Identity and AvePoint.
View and download complete report below.