Innovation in Government® Report
Powering Transformation Solutions
The effort to modernize government IT systems is an ambitious and far-reaching initiative that seeks to digitally transform agency operations. That transformation will give the government the ability to tackle the country's most challenging problems. It has profound implications for a wide range of activities, including protecting sensitive government data from hackers, responding to disasters, managing public health emergencies, and enabling citizens to access services and benefits.
In a recent survey of FCW readers, respondents' top priorities were modernizing cybersecurity (71%), improving data capture and analysis (66%), managing a mix of on-site and remote employees (65%), improving customer experience (63%) and expanding cloud (61%). Successfully combining those priorities requires identifying and then integrating best-of-breed solutions. 72% of respondents said their agencies rely on SIs for complex IT projects. Those large, established contractors often have decades of experience building government IT systems, and they understand how agencies work. They also understand the value of modernizing those systems to take advantage of the latest technology and keep pace with mission goals.
SIs recognize the key role they can play as a conduit for innovations developed by companies outside the government market, and they are evolving to meet the government's need for digital transformation and building partnerships with emerging technology companies. Read the latest insights from industry thought leaders in modernization and transformation, including: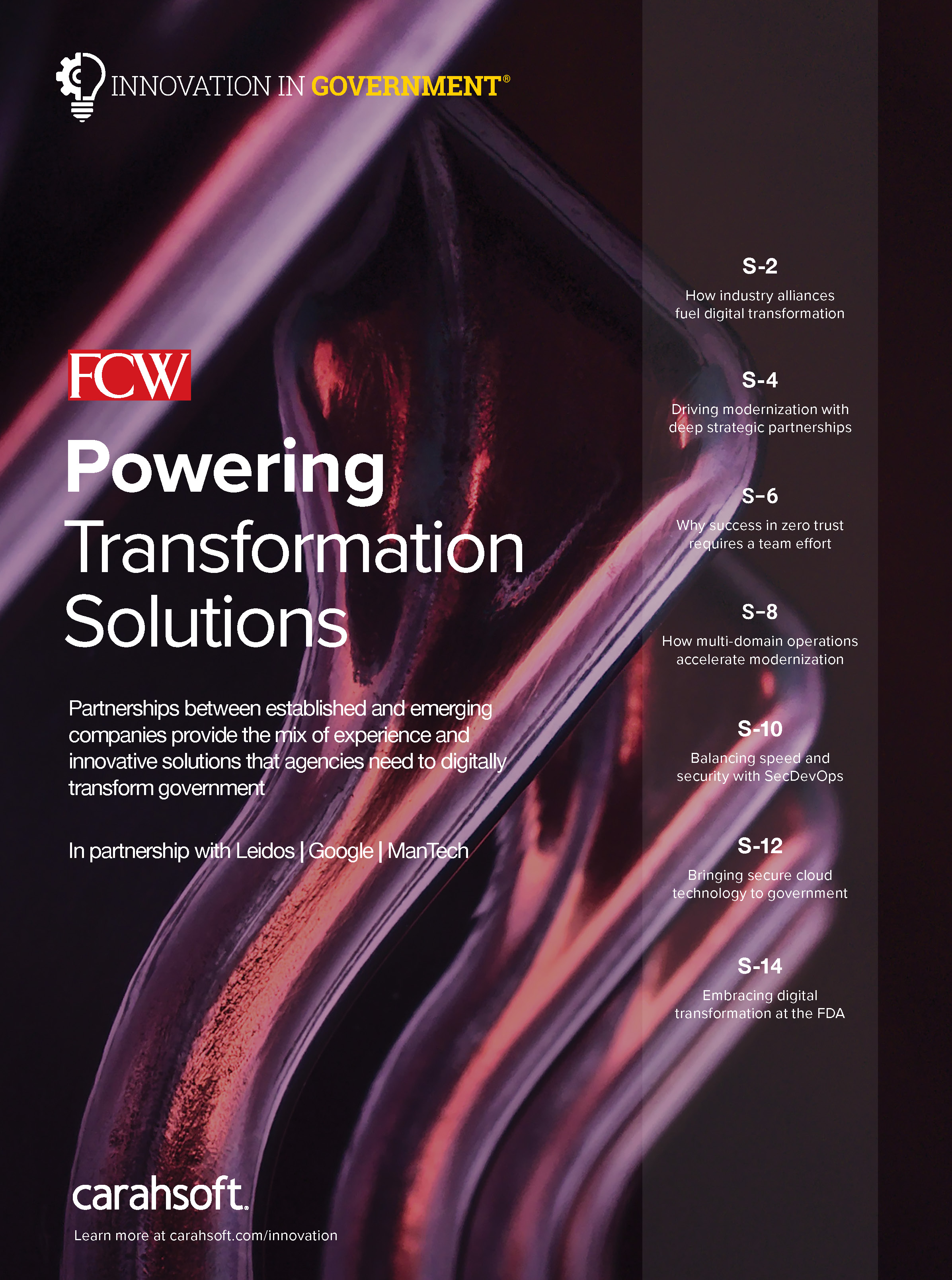 Derrick Pledger, Vice President and Director of the Digital Modernization Accelerator at Leidos, explains why it's incubent on all levels to develop comprehensive solutions to help the government overcome its mission challenges.
Meghan Good, Vice President and Director of the Cyber Accelerator at Leidos, explores how the expertise of trusted partners can speed agencies' journey to proactive security controls and resilient systems.
Chad Haferbier, Vice President of Multi-Domain Operations Solutions at Leidos, details why open-architecture frameworks are the key to faster innovation and better decision-making.
Paul Burnette, Vice President and Director of the Software Accelerator at Leidos, discusses how, by adapting how the government builds software, systems can be more open, flexible and secure.
Srini Iyer, Senior Vice President and CTO at ManTech, explains why strategic partner ManTech has teamed up with Google Cloud to offer agencies world-class.
Read more insights from Carahsoft and our transformation partners when you download the full report:
Read more insights from Carahsoft and our transformation partners when you download the full report: