Learn the latest trends in cybersecurity for state and local government
Cybersecurity reached a tipping point in 2021. One big driver is a wave of disruptive attacks — some targeting critical infrastructure and important supply chains — that has put a national spotlight on this long-simmering issue. These attacks are a wake-up call to elected officials and line-of-business leaders regarding the risk presented by growing cybercriminal activity. That call has gone all the way to the Oval Office, where the Biden Administration issued an executive order aimed at shoring up the nation's cybersecurity through better sharing of threat information, greater adoption of Zero Trust security architectures and secure cloud services, and other measures. The COVID-19 pandemic has been another important driver, turning up the heat on modernizing security approaches and tools in state and local government. Another critical factor: There's new money available for cybersecurity modernization.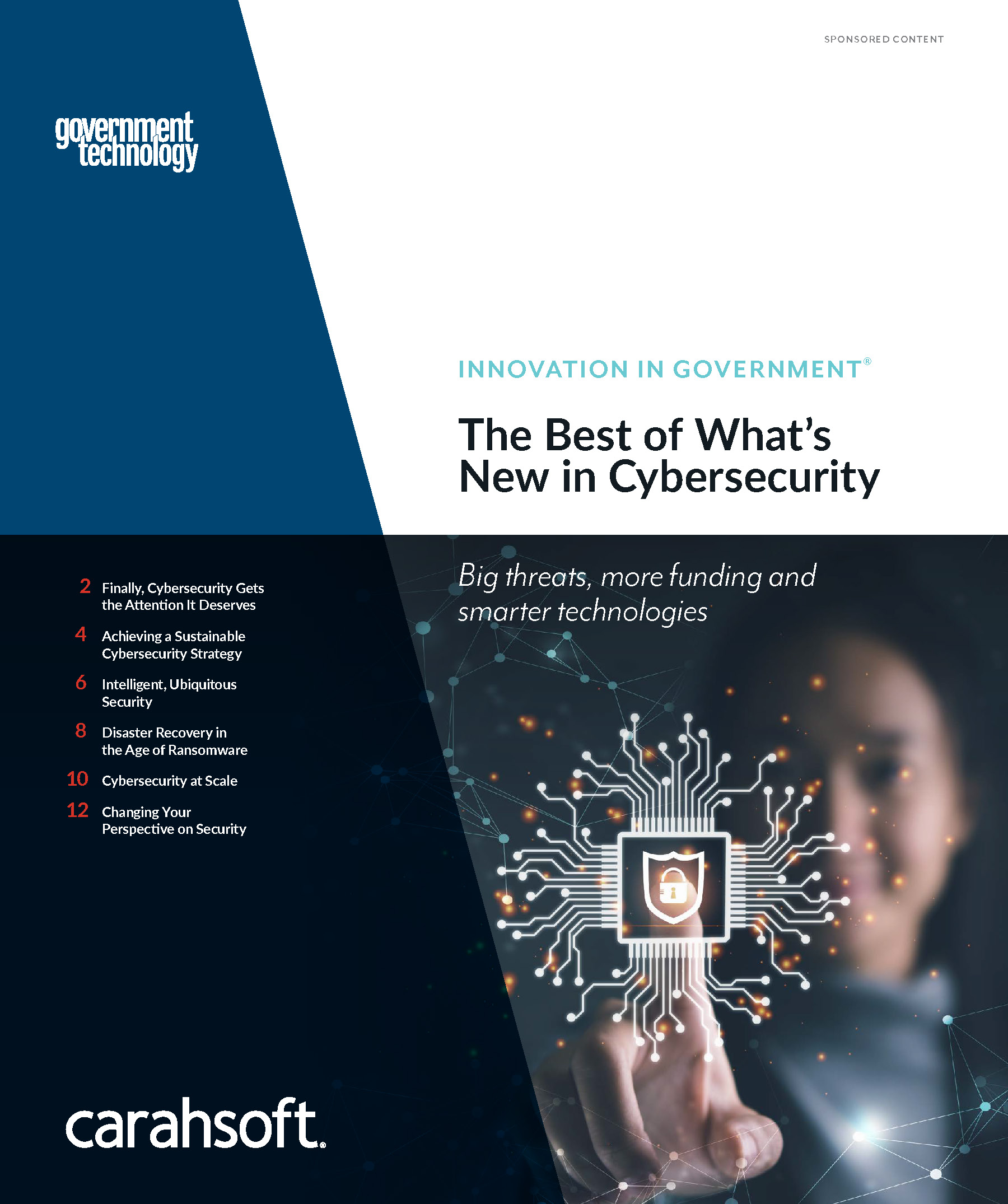 All this points toward cybersecurity having a long overdue moment.
23% of cities plan to implement artificial intelligence/machine learning in the next 12-18 months.
68% of states plan to upgrade their identity and access management.
43% have implemented cloud security.
Download the full report to learn how your agency or municipality can take full advantage of the growing momentum behind cybersecurity to prioritize cloud security, embrace zero trust, and more. Featuring insights from open source leaders at Cloudera, BlackBerry, Wasabi and Trend Micro.