Learn the latest trends in the law enforcement community
In July, USA Today reported that the combination of pandemic-induced economic woes and the national movement to "defund the police" could lead to the biggest budget cuts for law enforcement agencies since the Great Recession of 2008. For police departments facing growing demands and tightening budgets, using technology to increase the impact of existing staff and resources will be a game changer. Luckily, autonomous technologies, better connectivity, and more sophisticated video and surveillance analytics tools are available to fill in the gaps.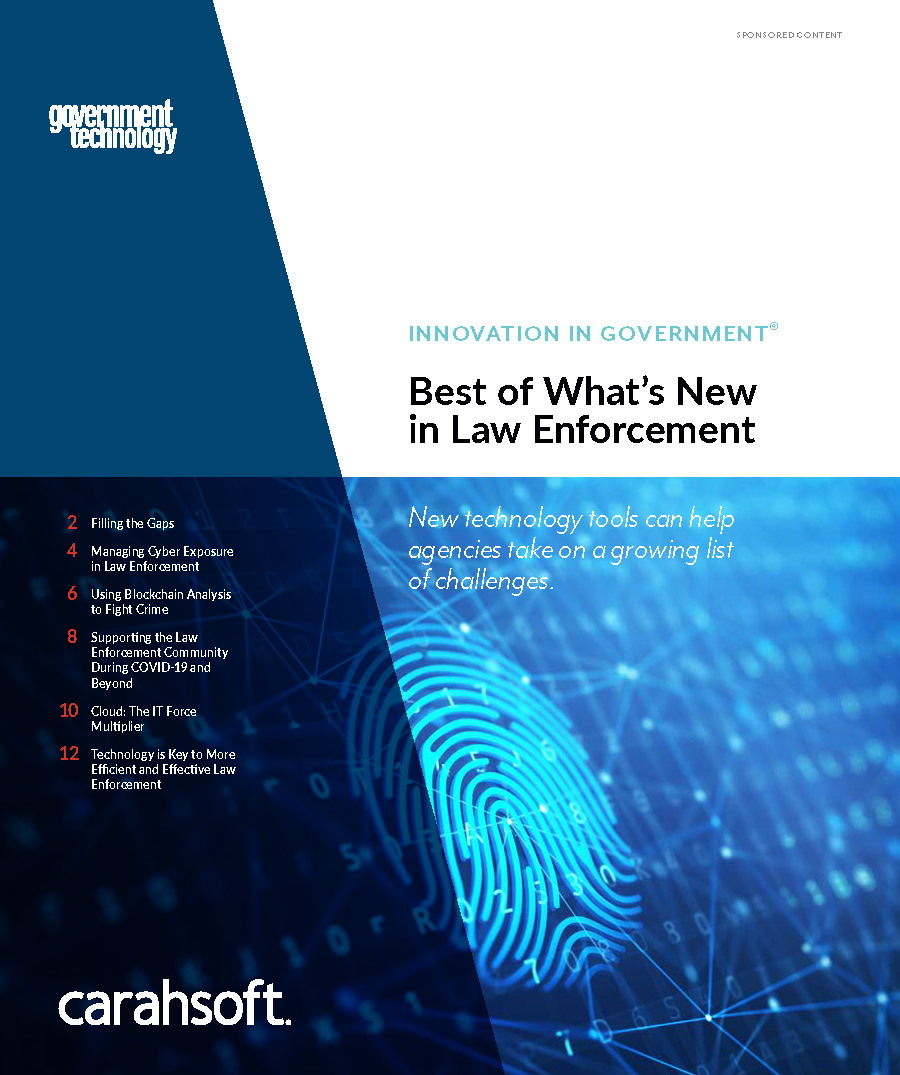 These force multipliers have wide-reaching use cases. In one case in Wisconsin, a drowning victim was located in two minutes using a drone, rather than the hours and multiple officers required for previous incidents. In Texas, police used a robot to end a dangerous standoff, thus drastically reducing the risk to officers' lives. In Kansas, license plate readers are reducing violent crime without additional manpower.
Local public safety agencies have adopted force multipliers across a wide range of technologies:
61% of cities and 57% of counties are using biometrics, including facial recognition.
42% of counties are using FirstNet, the dedicated wireless network for first responders, a national initiative led by the federal government.
58% of cities are using mobile surveillance such as drones and body cams.
Download the full report to learn how your department can improve mission outcomes while simultaneously reducing manpower requirements, including limiting cybersecurity risks, using new technologies like blockchains and fully utilizing cloud capabilities. Featuring insights from law enforcement leaders at AWS, Carahsoft, Chainalysis and Tenable.