Learn the latest trends in cybersecurity for state
and local government
Cyberattacks against governments, already a top concern for public sector IT professionals, took an ominous turn in August, when the Texas Department of Information Resources reported that 22 Texas cities had been attacked simultaneously by a single source. Most of the targets were smaller, rural cities, according to the department, which in late August was leading recovery efforts in coordination with multiple state and Federal agencies. Experts immediately pointed to the attacks as a new permutation in government's ongoing war with cyber criminals. This latest ransomware evolution comes at a time when government's already face intensifying cybersecurity challenges.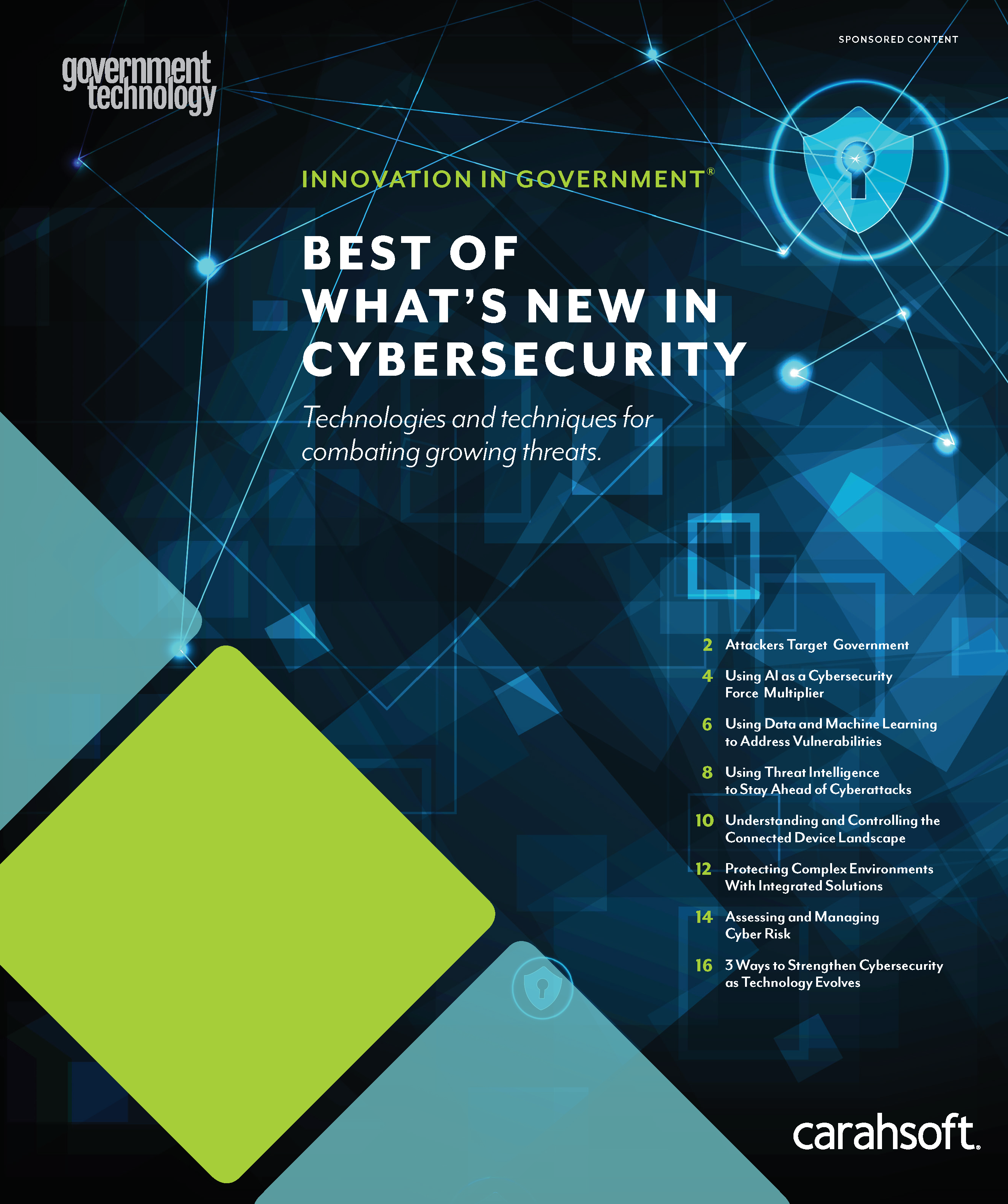 States and localities have become a favored target for attackers, according to security experts. A new report from security firm Barracuda Networks says there have been more than 70 ransomware attacks on state and local governments in 2019, representing almost two-thirds of all publicly reported attacks this year.
Compounding this problem, only a fraction of city and state agencies report significant spending on cybersecurity:
Only 8% of state and 6% of city agencies report spending 10% of their technology budget on cybesecurity.
13% of state and 14% of city agencies report spending less than 1% on cybersecurity.
Download the full report to learn how your agency can maximize cyber resources with the latest tools amid budget constraints and a constantly changing threat landscape. Featuring insights from thought leaders at Symantec, Splunk, FireEye, ForeScout, Palo Alto Networks and RSA.