FNN Expert Edition: ITES-SW2 Contract Guide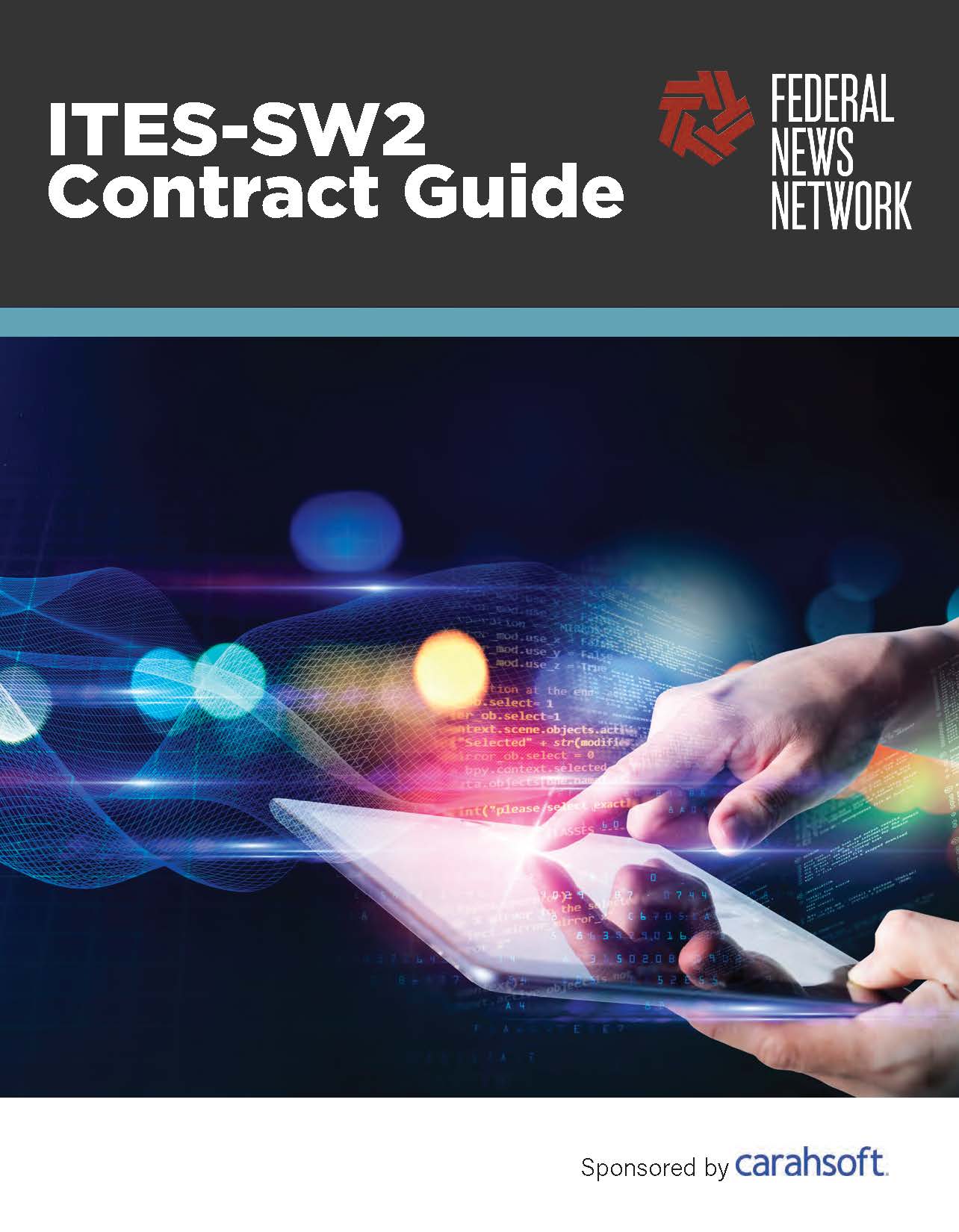 With the Army's Information Technology Enterprise Solutions – Software 2 contract potentially lasting for a decade, the Program Executive Office Enterprise Information Systems knew it had to build in some gates to refresh and relook at the multiple-award ITES-SW2. Featuring insights from government agencies, including:
A primer on all things Army PEO EIS and CHESS
10 things you might not know about CHESS
Federal News Network Q&A with CHESS Product Lead Wayne Sok
8 questions with Stacy Watson, Enterprise Solutions Division director, Army PEO EIS
ITES-SW2 offers agencies an 'easy button' for software solutions
Best tech at speed. That's the ultimate goal that the Army's Wayne Sok wants for the multiaward technology contracts his team manages. Sok is product lead for the Computer Hardware, Enterprise Software and Solutions program and its IT e-mart digital storefront.
"When you come and you see the catalogs that our vendors have, that's not the end all be all, because we all know that technology and IT are constantly changing and evolving," Sok told Federal News Network Executive Editor Jason Miller.
"We are trying to make it even more automated, easier and faster," he said — both for customers to make purchases and request new technology additions, and for vendors to provide and add the most sought-after products and services.
In this guide, we're offering a deep dive into one of the hottest multi-award contracts on the CHESS roster: the Army's Information Technology Enterprise Solutions – Software 2. ITES-SW2 is a 10-year, indefinite delivery, indefinite quantity vehicle offering software, supporting hardware and services across 14 categories of products. With a ceiling of $13 billion, the IDIQ is open to buyers across the government.
To provide insights on all things CHESS and ITES-SW2, Miller sat down for a nearly two-hour chat with Sok.
Throughout this guide, Sok offers details about ITES-SW2. But we also provide a look behind the scenes at CHESS and its continuing efforts to keep the technology and tech services offered through the Army IT e-mart current and relevant based on technology needs within the Army but also broadly across the Defense Department, and beyond.
In addition, we catch up with what's going on with Army network modernization efforts led by the service's Network Enterprise Technology Command, a large user of ITES-SW2, as well as find out the latest on initiatives to improve the service's acquisition capabilities.
We hope this guide can become a handy tool for your agency.

Vanessa Roberts
Editor, Custom Content
Federal News Network
Download the full report to learn about the scope of ITES-SW2, understand the array of CHESS initiatives, and discover the buying options for products and services available from the 30 ITES-SW2 contract holders.
View and download complete report below.