Innovation in Government® Report
The Rise of Edge Computing
The proliferation of internet-of-things (IoT) sensors and an increasingly mobile workforce were dispersing government IT operations farther from the data center long before the coronavirus struck. Indeed, one study shows that there will likely be 41.6 billion connected IoT devices by 2025. But the pandemic has spotlighted agency employees' increasing need for robust, secure capabilities in the field – or at home, in the case of remote work – and decision-makers need fast access to data analytics in a wide variety of situations.
All those factors are driving interest in computing at the network edge, or processing data at the site of generation rather than storage. Edge computing has profound implications for a wide range of government missions across local, state, and Federal government, and with the emergence of 5G networks, it is becoming easier to incorporate. And if implemented thoughtfully, the benefits can be immense – reduced network stress, increased cybersecurity and savings in cost, time and storage.
Which explains why 70 percent of IoT deployments will include autonomous or edge decision-making by 2023. As technology and computing becomes increasingly autonomous, government agencies can't afford to fall behind.
Read the latest insights from industry thought leaders in edge computing, including: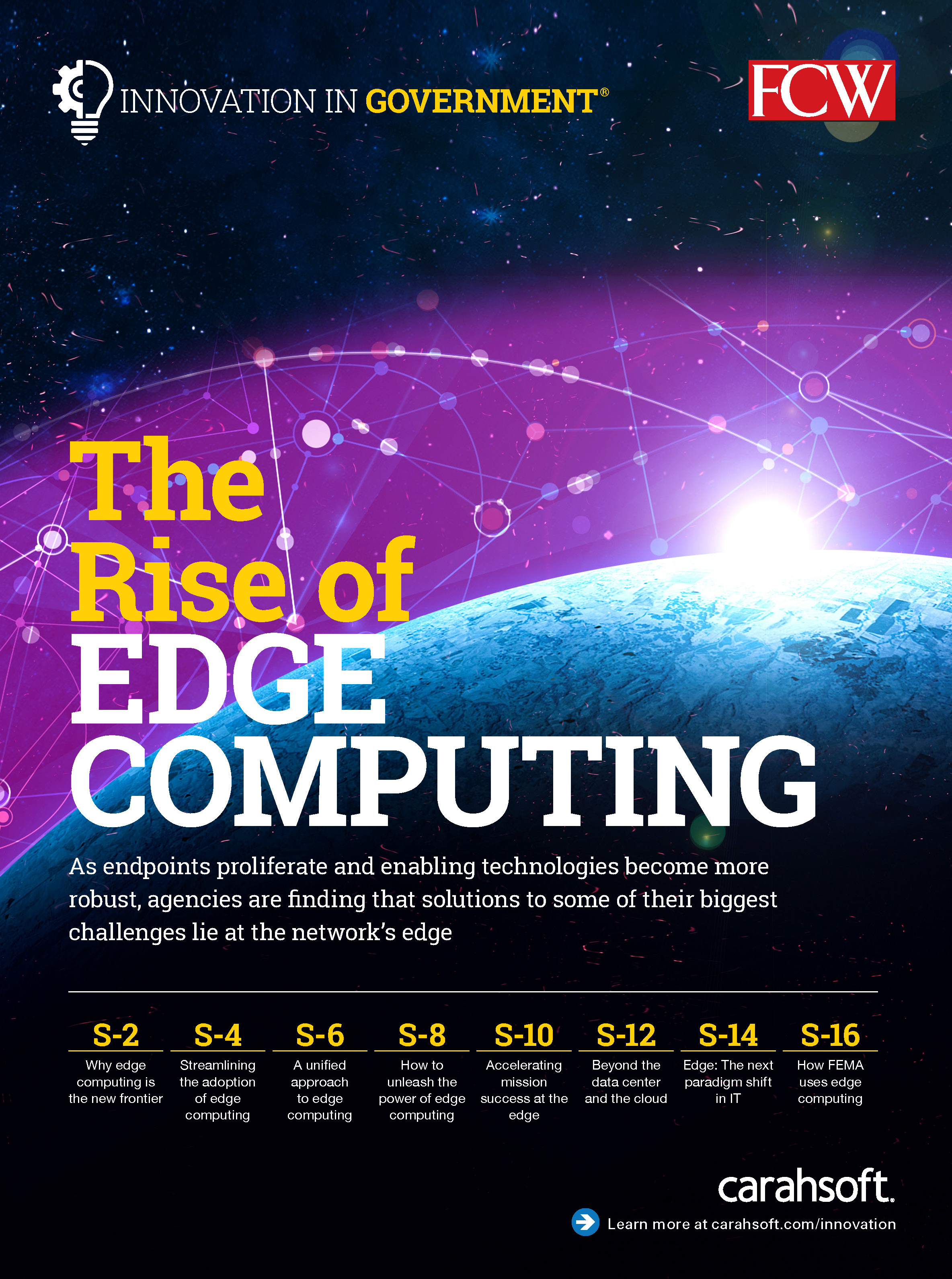 Garrett Clark, Practice Lead of OpenShift Virtualization, Storage and Hyperconverged Infrastructure for North American Public Sector at Red Hat, discusses how hyperconverged infrastructure and open source are fueling the rise in edge technology.
Dan Fallon, Senior Director of Public Sector Systems Engineers at Nutanix, explains why software is the key to managing edge environments and harnessing the power of data.
Frank Wilde, Vice President of the Global Center of Excellence for SAP, describes how edge services thrive when combined with a robust data platform and advanced connectivity.
Kirsten Billhardt, Global Marketing Director for Edge and IoT Solutions at Dell Technologies, examines how faster access to insights opens up new opportunities for employee engagement and innovation.
Lorraine Bassett, Principal Technical Business Development Leader for IoT at AWS Worldwide Public Sector, discusses how the latest edge devices are rugged, portable and adapted to environments with intermittent connectivity.
Lelah Manz, Senior Vice President for Web Performance at Akamai, explores how edge computing complements cloud-based centralization to help mitigate inefficiencies and risks.
Read more insights from Carahsoft's edge computing partners when you download the full report:
Read more insights from Carahsoft's edge computing partners when you download the full report: