FNN Expert Edition: People Plus Technology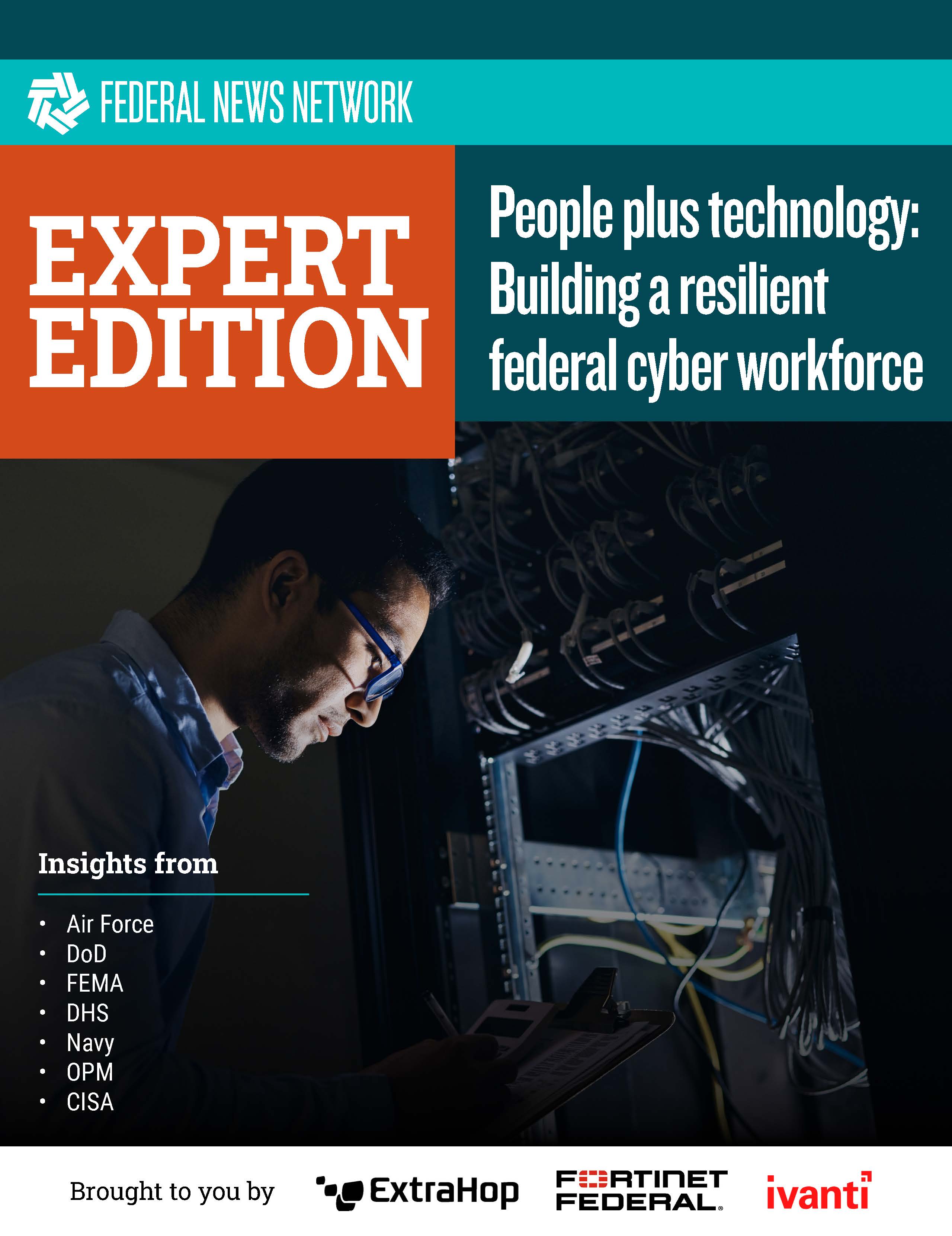 This eBook explores what the government is doing to tackle the challenge of cyber recruiting on a sweeping Federal level and also on a more agency-specific level. We also get industry perspective on the technologies that affect cyber workforce resiliency. Featuring insights from government agencies, including:
OPM creates dashboards to help inform cyber hiring
DoD organizations focus on identifying, targeting key job gaps
Air Force develops cyber career path to retain security talent
DHS makes progress on use of its cyber management system
Why can't federal agencies fill cyber jobs? The reasons are many, to be frank.

Here's a snapshot of what federal chief information officers and chief information security officers face when trying to bring more firepower to their cybersecurity teams:

-Competing with industry on salaries
-Retaining the cyber talent that they have
-Addressing unexpected openings following the "Great Resignation"
-Competing with all private sector organizations since everyone, not just the government, needs cyber staff
-Having numerous openings because the need for cyber support has continued to grow, particularly in a hybrid, multicloud world
-Providing the technology and user experience that cyber employees expect
-Figuring out how to bring in "young" hires given the average age of feds and the number who are of retirement age
-Navigating the federal hiring process
-Finding the resources and developing the mechanisms to upskill current employees

The point of this lengthy list is not to be hyper-negative. It's simply to make clear that this is not a problem with a simple fix.

The administration knows that. The Office of Personnel Management knows that. Agency technology and human resources leaders know that.

It's a far-reaching challenge that affects every agency. It's as simple and complex as that.

And federal C suite leaders realize how the government recruits, hires and retains people for cyber jobs has to change.

As Gen. Charles Q. Brown, Air Force chief of staff, put it: "We're really trying to break the paradigm, particularly for cyber. … In order to retain, we've got to change the model. It can't be just about money."


Vanessa Roberts
Editor, Custom Content
Federal News Network
Download the full report to learn how agencies can beef up their cybersecurity, both through investments in people and technology. Featuring insights from cyber workforce leaders at ExtraHop, Fortinet and Ivanti.
View and download complete report below.