FNN Expert Edition: Building the Foundation for Your AI Future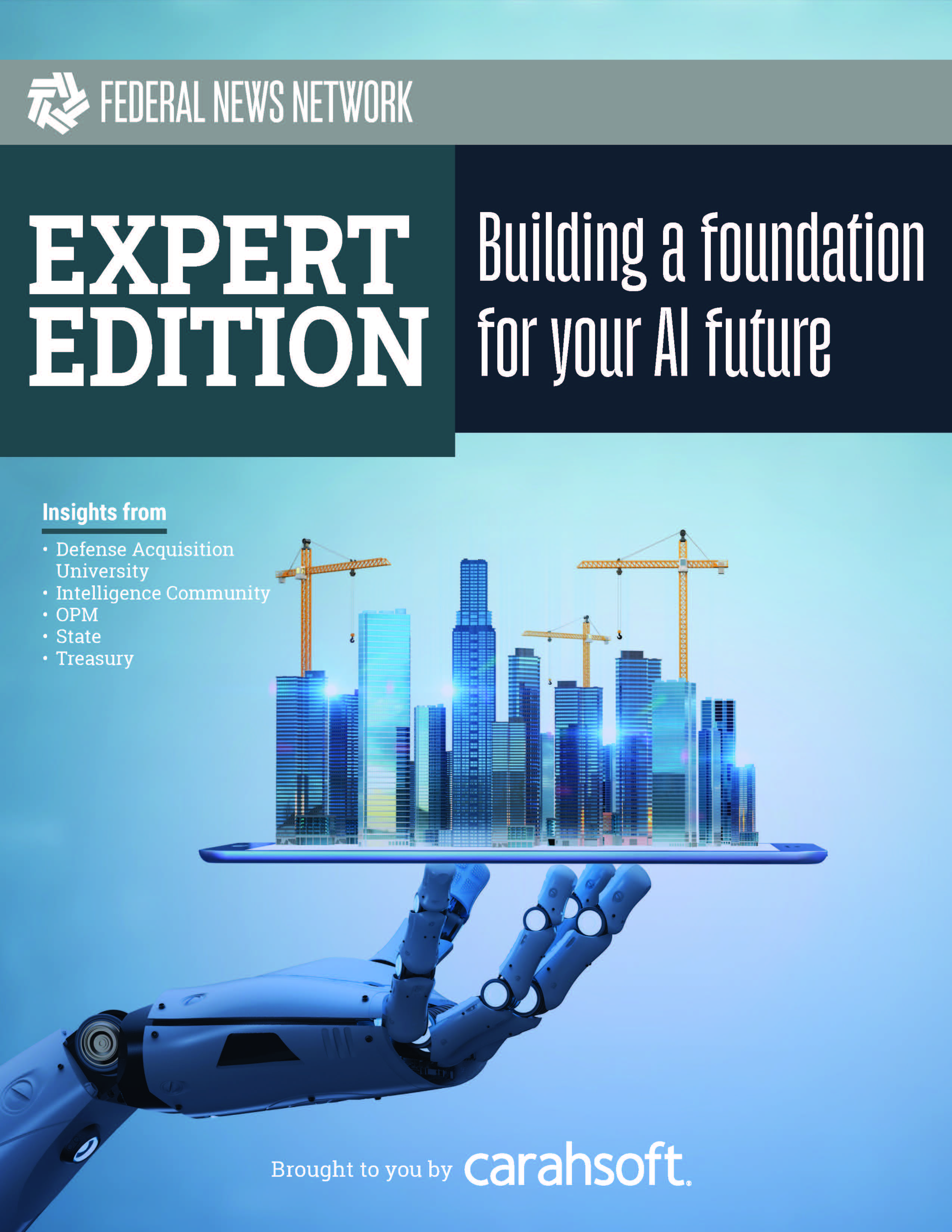 In this ebook, you'll be able to pick up pointers on data management and AI not only from the IC and State, but also from the Defense Acquisition University, Office of Personnel Management and Treasury Department. Plus, experts from industry also offer a glimpse at the latest technology developments, share best practice tips and reveal the early value that AI is delivering to agencies across government. Featuring insights from government agencies and industry leaders, including:
How to revolutionize government translation with generative AI
How graph databases drive a paradigm shift in data platform technology
How agencies can upskill in AI to achieve a data mesh model
How agencies can build a data foundation for generative AI
How to democratize data as a catalyst for effective decision-making
Ante in for AI
It might seem like agencies are hesitant to adopt artificial intelligence. But really, it's quite the opposite.
As Lori Wade, the Intelligence Community's chief data officer, put it: "It is no longer just about the volume of data, it is about who can collect, access, exploit and gain actionable insight the fastest." (Read the full story about how the IC plans to gain an edge with AI.)
The realization is clear: Humans alone cannot keep pace. They need AI so they can make decisions based on the most relevant and most current information — and make those decisions in a timely manner. It's really as simple as that.
That doesn't mean agencies are willy-nilly ramping up AI use. As the articles in this ebook attest, they are strategically planning and developing roadmaps for their expansion of AI — thinking through how to implement the technology expeditiously while protecting the data so critical to mission success. Often, that does involve real-world programs and pilots.
"We're doing all of this by being mindful of the importance of both policy, governance and strategies that allow us to do this responsibly," points out Giorleny Altamirano Rayo, chief data scientist at the State Department. (Read the full story about State's AI strategy.)
We hope this ebook helps you as your agency continues to broaden how it will corral data and make smart use of AI.

Vaness Roberts
Editor, Custom Content
Federal News Network
Download the full report to learn the latest AI advancements. Featuring insights from AI leaders at Lilt, Neo4j, Dataiku, Cloudera and Alteryx.
View and download complete report below.