Innovation in Government® Report
Navigating a Changing Cybersecurity Landscape
As agencies modernize their IT infrastructures, hackers are keeping pace with those developments andlooking for new ways to compromise government systems. Agencies are learning that cybersecurity and digital transformation go hand in hand, and their success is intertwined. IT leaders are also discovering that cyber resilience demands constant vigilance and the flexibility to embrace innovation without losing sight of the basics.
Earlier this year, the General Services Administration acknowledged the connection between security and modernization when it announced that the Technology Modernization Fund was investing in efforts to improve cybersecurity and digital services at the Social Security Administration, the Treasury Department and the U.S. Agency for Global Media.
All the government's efforts add up to an ambitious vision for achieving a more secure future, and given the complexity of the challenges, forward momentum is crucial. As CISA's Cybersecurity Strategic Plan states: "Now is the time to focus, prioritize and accelerate — recognizing that our adversaries are not going to wait. Read the latest insights from industry thought leaders in cybersecurity, including: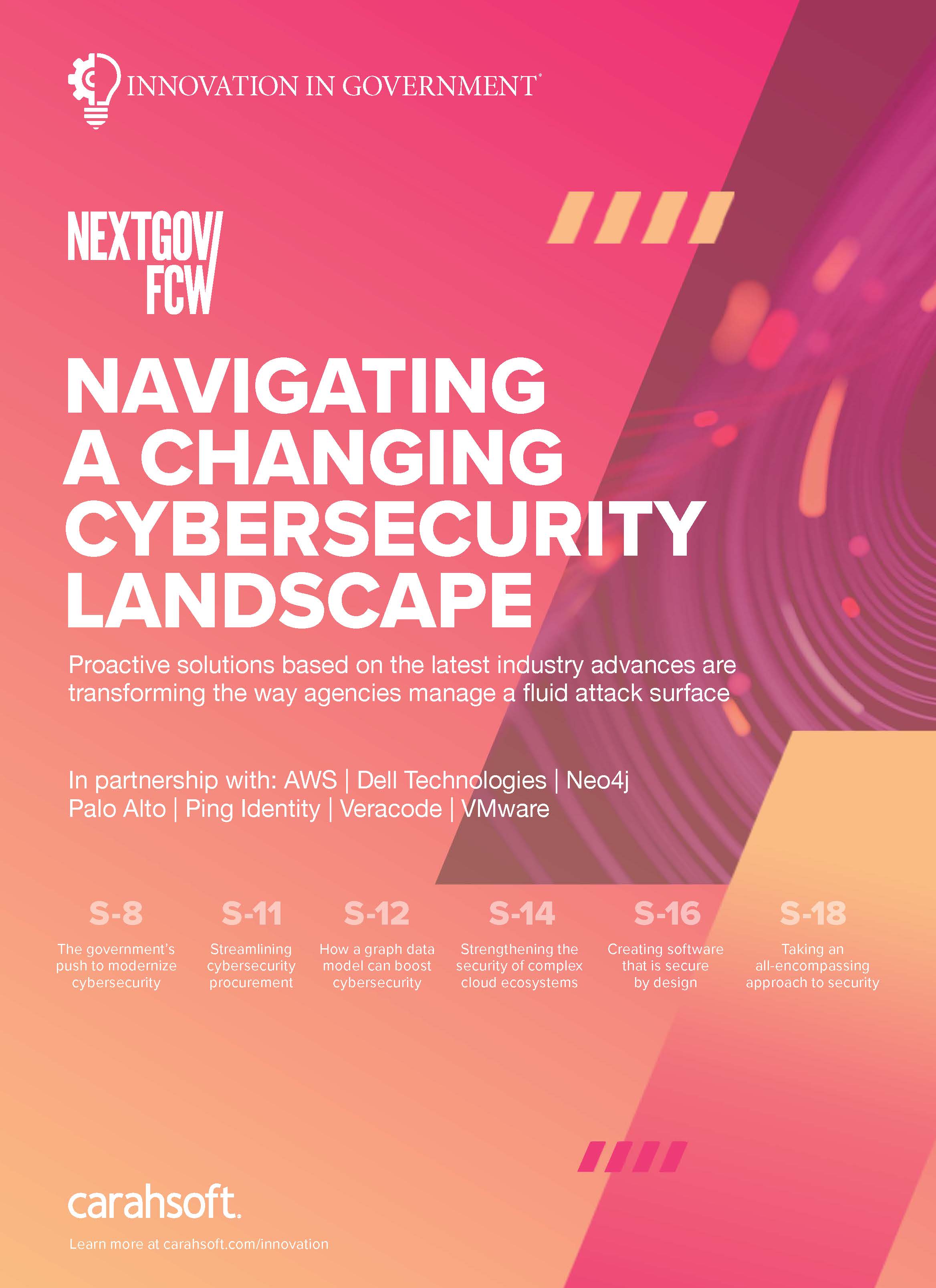 Dr. Michael Moore, principal of partner solutions and technologies at Neo4j, explains why a graph database platform is a powerful way to unlock insights into security vulnerabilities and solutions.
Dre' Abadie, public-sector senior solutions architect at VMware, discusses how cross-cloud visibility, automation and robust industry partnerships can counter the unpredictable nature of current cyberthreats.
Chris Wysopal, co-founder and CTO at Veracode, details why developers need training and tools to elevate security as a top priority in their daily workflows.
Jason Proctor, advisory systems engineer for cyber recovery and compliance at Dell Technologies, discusses how, by reducing the complexity of tools and strategies, agencies gain agility and better data protection.
Read more insights from Carahsoft and our cybersecurity partners when you download the full report:
Read more insights from Carahsoft and our cybersecurity partners when you download the full report: