Innovation in Government® Report
Accelerating Mission Success with Technology
The pandemic triggered disruptions to supply chains, workforce management and other daily government operations. Rather than abating, those challenges have continued to evolve. The war in Ukraine has brought new security concerns, and financial uncertainties have made it even more imperative for government agencies to be able to pivot quickly. Digital transformation is essential to meet such ever-changing, unpredictable demands.
Flexible, cost-effective technology solutions enable government agencies to analyze data for better decision-making in areas as diverse as cybersecurity, public health and military operations. Investments in modern technologies have the added benefit of making government work more attractive to talented professionals with innovative ideas and a willingness to try new approaches. Such people are a crucial element of any digital transformation.
A successful strategy for digital transformation encourages agencies to rethink every aspect of operations in ways that spur innovation and advance the government's ability to respond to new challenges and opportunities as quickly as they arise. Read the latest insights from industry thought leaders in IT modernization, including: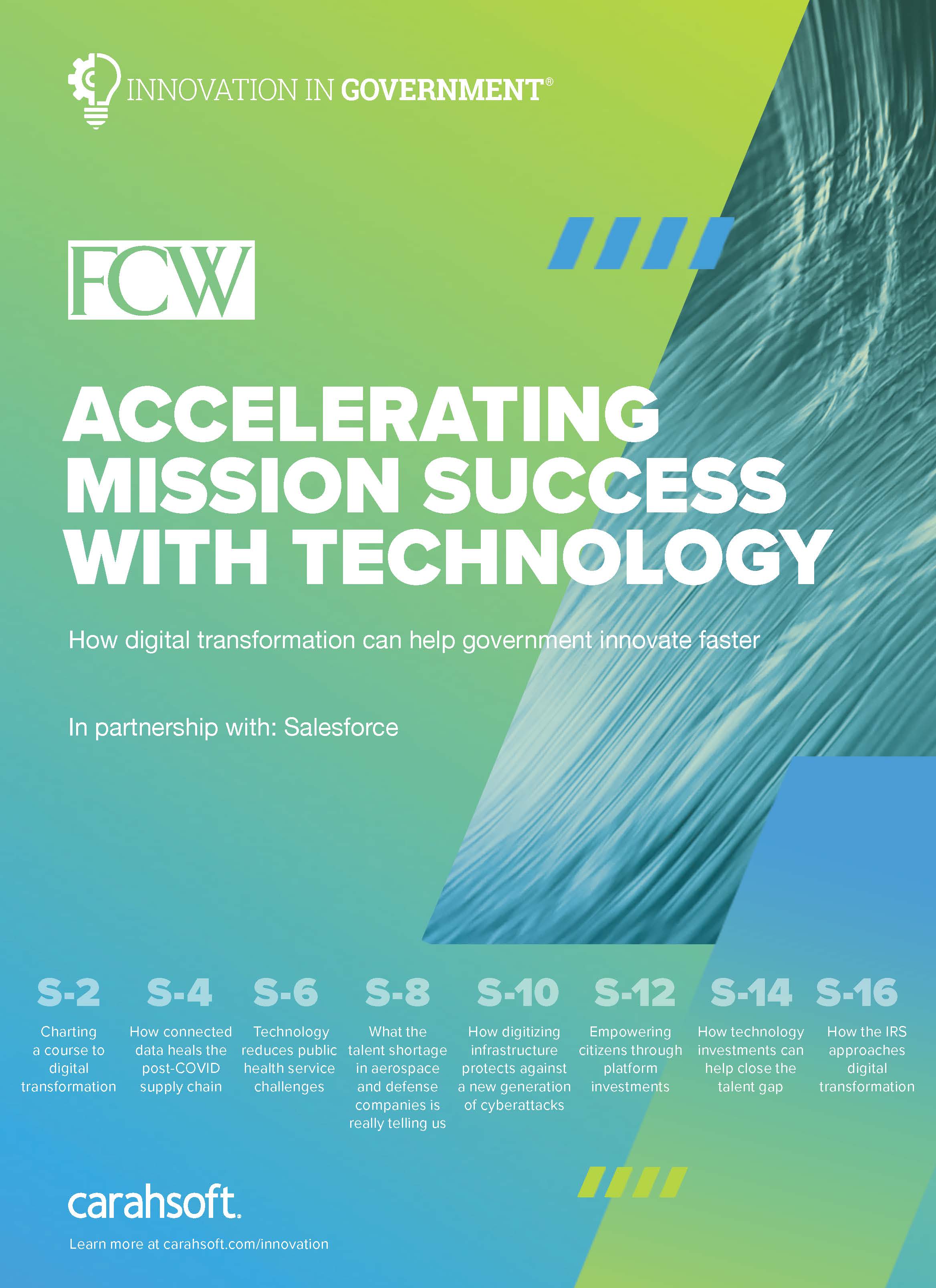 Maj. Gen. (Ret.) Allan Day, Ph.D., vice president of logistics/sustainment for Global Public Sector at Salesforce, explains how connected data heals the post-COVID supply chain.
Karen Hay, digital transformation leader for Global Public Health at Salesforce, discusses how technology expands access and reduces public health service challenges.
Mike Mulcahy, a digital transformation and strategy development leader for global public-sector aerospace and government system integrators at Salesforce, explores what the talent shortage in aerospace and defense companies is really telling us.
Paul Baltzell, vice president for strategy and business development of State and Local government at Salesforce, discusses how digitizing infrastructure protects against a new generation of cyberattacks.
Scott Brock, vice president of strategy and business development for State and Local at Salesforce, explains how agencies can empower citizens through platform investments.
Dr. Michael Parker, vice president of business development at Salesforce, details how technology investments can help close the talent gap.
Read more insights from Carahsoft and our IT modernization partners when you download the full report:
Read more insights from Carahsoft and our IT modernization partners when you download the full report: