Innovation in Government® Report
Partnerships for Public-Sector Solutions
Systems integrators have evolved to simplify and streamline the process of deploying complex solutions to complex agency challenges. SIs have years of experience working with agencies on the kinds of systems that have many moving parts. Therefore, they have a clear understanding of agency missions and know how to navigate the government's procurement process.
However, SIs don't work alone. They thrive by partnering with companies that have transformative new approaches for addressing the government's needs, such as providing innovative digital services, supporting a hybrid workforce and protecting government networks from cyberthreats. In a recent report, research firm Quadintel states that the global systems integration market was valued at $327 billion in 2021 "and is anticipated to grow with a healthy growth rate of more than 13% over the forecast period 2022-2028."
SIs are well-suited to helping agencies make that shift in thinking. They thrive by being highly adaptable and by partnering with other innovative companies to expand the government's capacity to tackle its biggest challenges. Read the latest insights from SI thought leaders, including: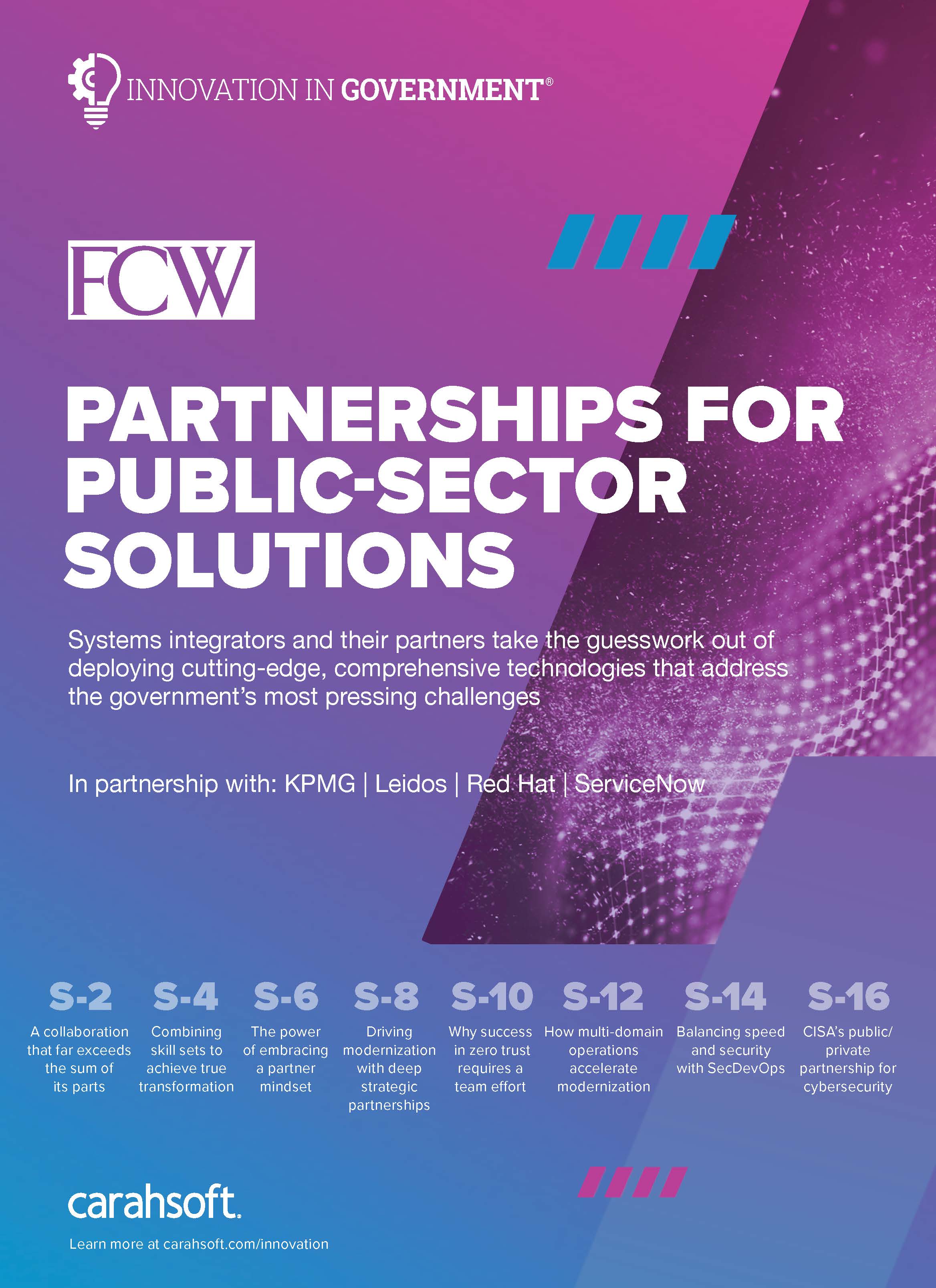 Kyle McKendrick, senior enterprise account executive at ServiceNow, and Daniel Gruber specialist managing director at KPMG, explain how, by collaborating with a multifaceted industry team, agencies can deploy strategies that drive organizational change.
Peter O'Donoghue, CTO of the Civil Group at Leidos, and Adam Clater, chief architect of the North America Public Sector at Red Hat, discuss why integrators are joining forces with technology innovators to deliver impactful and secure mission outcomes.
Derrick Pledger, senior vice president and CIO at Leidos, details why it's incumbent on all levels to develop comprehensive solutions to help the government overcome its mission challenges.
Meghan Good, vice president and director of the Cyber Accelerator at Leidos, discusses how the expertise of trusted partners can speed agencies' journey to proactive security controls and resilient systems.
Chad Haferbier, vice president of multi-domain operations solutions at Leidos, explains why open-architecture frameworks are the key to faster innovation and better decision-making.
Paul Burnette, vice president and director of the Software Accelerator at Leidos, says that by adapting how the government builds software, systems can be more open, flexible and secure.
Read more insights from Carahsoft and our SI partners when you download the full report:
Read more insights from Carahsoft and our SI partners when you download the full report: