Innovation in Government® Report
The Future of Technology
Advances in communications, data analytics and cloud ecosystems are supercharging efforts to modernize government. Leaders recognize that partnerships with industry are essential to their success with emerging technologies, including groundbreaking tools and techniques that help agencies tackle a wide array of challenges.
The government is facing monumental challenges, such as the economy, climate change, public health and military preparedness - large-scale, broad impact problems that require new and innovative ideas to solve. Organizations such as the Computing Technology Industry Association (CompTIA) and the National Institute of Standards and Technology's (NIST) have released guidance and strategies for agencies hoping to move past existing restrictions by updated legacy systems.
This report explores how emergent technologies can help government push past those boundaries, with deep dives on 5G, artificial intelligence, digital twins, edge computing and cloud ecosystems. Read the latest insights from industry thought leaders in emerging tech, including: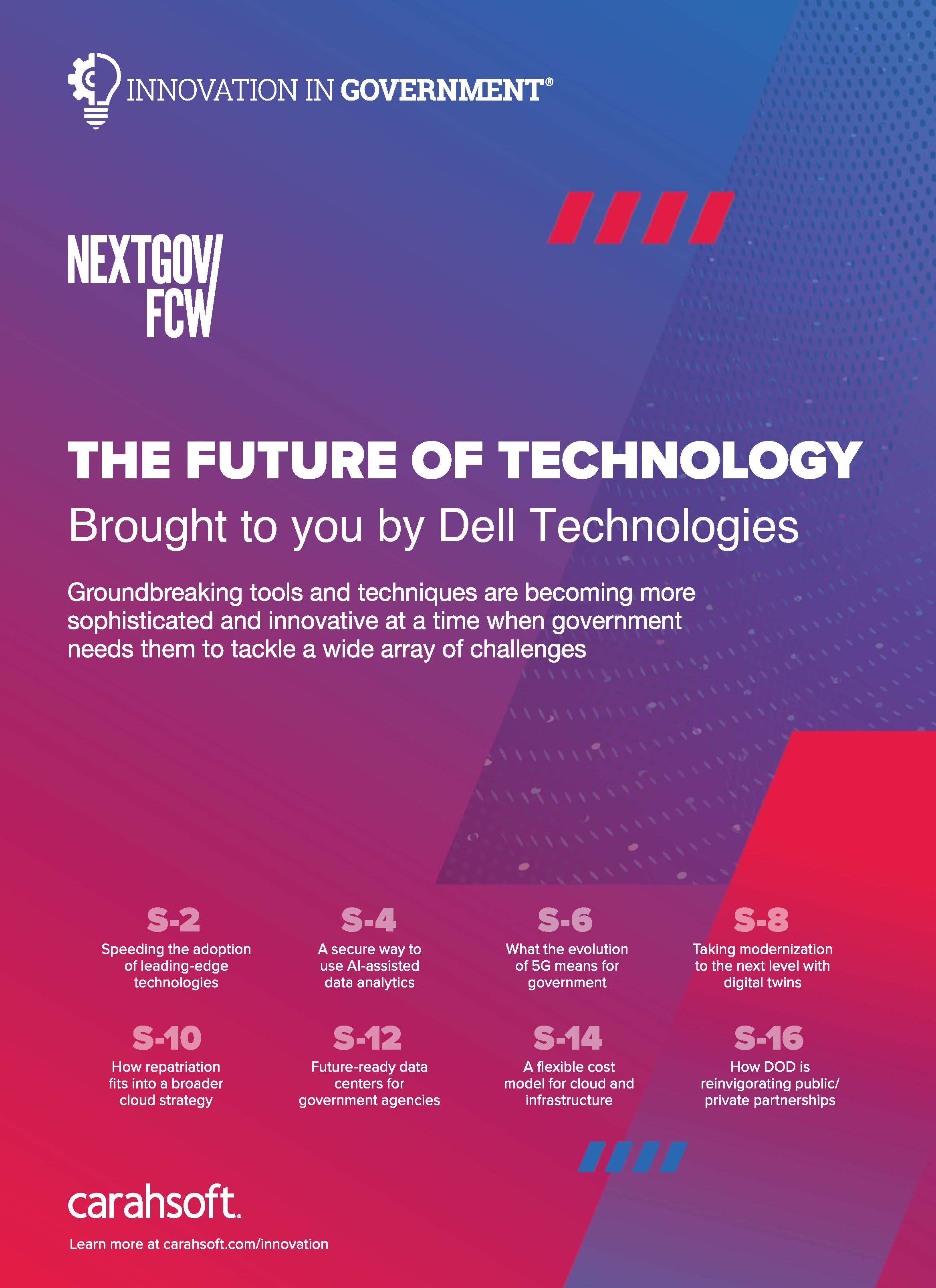 Ed Hicks, business development manager for federal and AI at Dell Technologies, explains how federated learning helps agencies gain faster insights from their data without compromising privacy.
Greg Burrill, 5G/networking alliance manager at Dell Technologies, discusses how the leap to virtualization with 5G is spurring innovative advances in this network-essential technology.
Ken Rollins, technology architect for digital engineering/ edge at Dell Technologies, details why digital twins technology opens new opportunities for using data to solve complex government challenges.
Manny Yusuf, chief cloud/edge architect at Dell Technologies, discusses how the decision to pull workloads back on-premises should be part of a larger plan for making the best use of cloud.
Manny Yusuf, chief cloud/edge architect at Dell Technologies, explores how to achieve a software-defined data center supports enterprise activities in a more flexible and cost-effective way.
Manny Yusuf, chief cloud/edge architect at Dell Technologies, details how Dell APEX Flex on Demand enables agencies to deploy new capacity quickly while reducing the cost of operations.
Read more insights from Carahsoft and our IT modernization partners when you download the full report:
Read more insights from Carahsoft and our IT modernization partners when you download the full report: