Learn the latest trends in automation for state and local government
Before the COVID-19 pandemic, the conversation surrounding automation in government featured a lot of skepticism. For some, automation seemed too difficult or risky to implement. For others, it represented a threat to human workers. And for many, change in general is hard to embrace because it means leaving behind the familiar and venturing toward the unknown. But when COVID infection rates skyrocketed, and when programs like unemployment insurance (UI) faced unprecedented spikes in demand, governments felt compelled to consider and adopt technologies they may have once resisted. And so, in 2022, the dialogue on automation has a much different tone. The focus has shifted toward identifying opportunities, challenges and best practices so that agencies can figure out where automation fits best.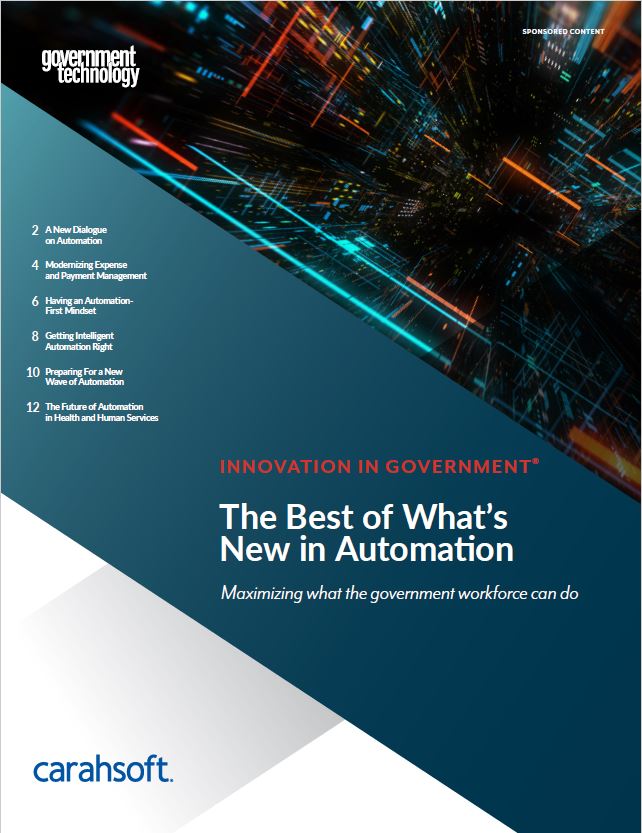 For state and local governments across the United States, workforce management is top of mind. Staff shortages are depleting public agencies at historical levels. This troubling workforce situation has turned one of the common fears about automation on its head. That is, traditionally U.S. officials have expressed concerns about automation replacing the American worker. But if labor-intensive, monotonous processes are overwhelming government staff, automation could be a potential savior when it comes to recruiting and retaining public sector workers.
Some basic best practices should guide automation adoption:
Community Input: Ask constituents what they want to see automated.
Communication: Government decisionmakers should communicate with their teams about any plans to incorporate automation.
Big PictureAutomation shouldn't be looked at as new or potentially threatening - it's part of a continuing theme for government, where agencies apply industry best practices in order provide critical services to constituents.
Download the full report to learn how your agency or municipality can take full advantage of the growing momentum behind automation. Featuring insights from leaders at SAP Concur, UiPath, Kofax and Cloudera.