Learn the latest trends in enterprise mobility for state and local government
Many organizations have already invested significantly in projects that support mobility. The Center for Digital Government (CDG)'s 2021 Digital Cities and Digital Counties Surveys found that on average 85% of city respondents and 75% of county respondents are using location services, native mobile apps and text message/SMS channels. As organizations move forward with mobility, they should consider compute and storage capacity, end-to-end security, service design and delivery, and application rollout. Another important strategy is to have multiple options, so the organization can adjust to cost changes and inflationary pressures that could impact targeted business outcomes.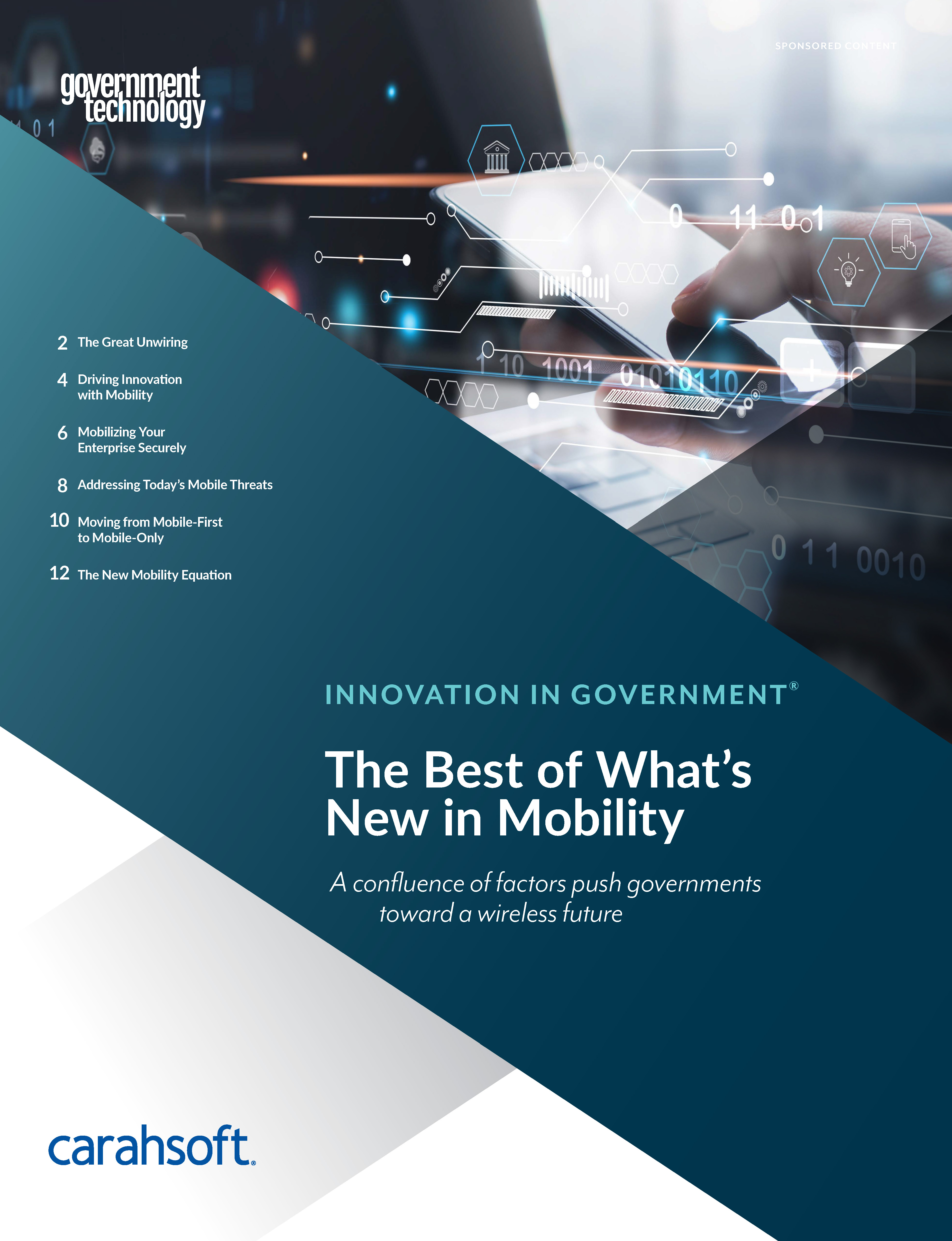 A convergence of trends makes mobility and mobile-friendly applications more compelling than ever
Digital equity and consumer preference lets organizations meet constituents and workers where they are and on the channels they prefer.
Lower cost of cellular/wireless connectivity means cellular coverage and 5G implementations have become more widespread.
Increasing maturity of mobile connectivity makes mobile tech reliable, resilient, secure and ubiquitous enough to replace wired connections in many scenarios.
It's hard to anticipate exactly how a mobile future will unfold. Inflation, technological advances, consumer demand, world events and more will continue to influence mobility programs; however, certain trends indicate a path forward. Download the full report to learn what strategies your agency or municipality should employ. Featuring insights from mobility leaders at Red Hat, NowSecure, Zimperium and BlackBerry.