Learn the latest trends in customer experience for state and local government
State and local governments faced a perfect storm of challenges at the outset of the COVID-19 pandemic. Pandemic response is now driving a more serious commitment to usability, accessibility and equity of government digital services. City and county officials ranked improving constituent experience and engagement as a top priority, trailing only cybersecurity, in the Center for Digital Government's (CDG) 2021 Digital Cities and Counties surveys. And states ranked expanding and improving access to services as their top priority in CDG's most recent Digital States Survey conducted in late 2020.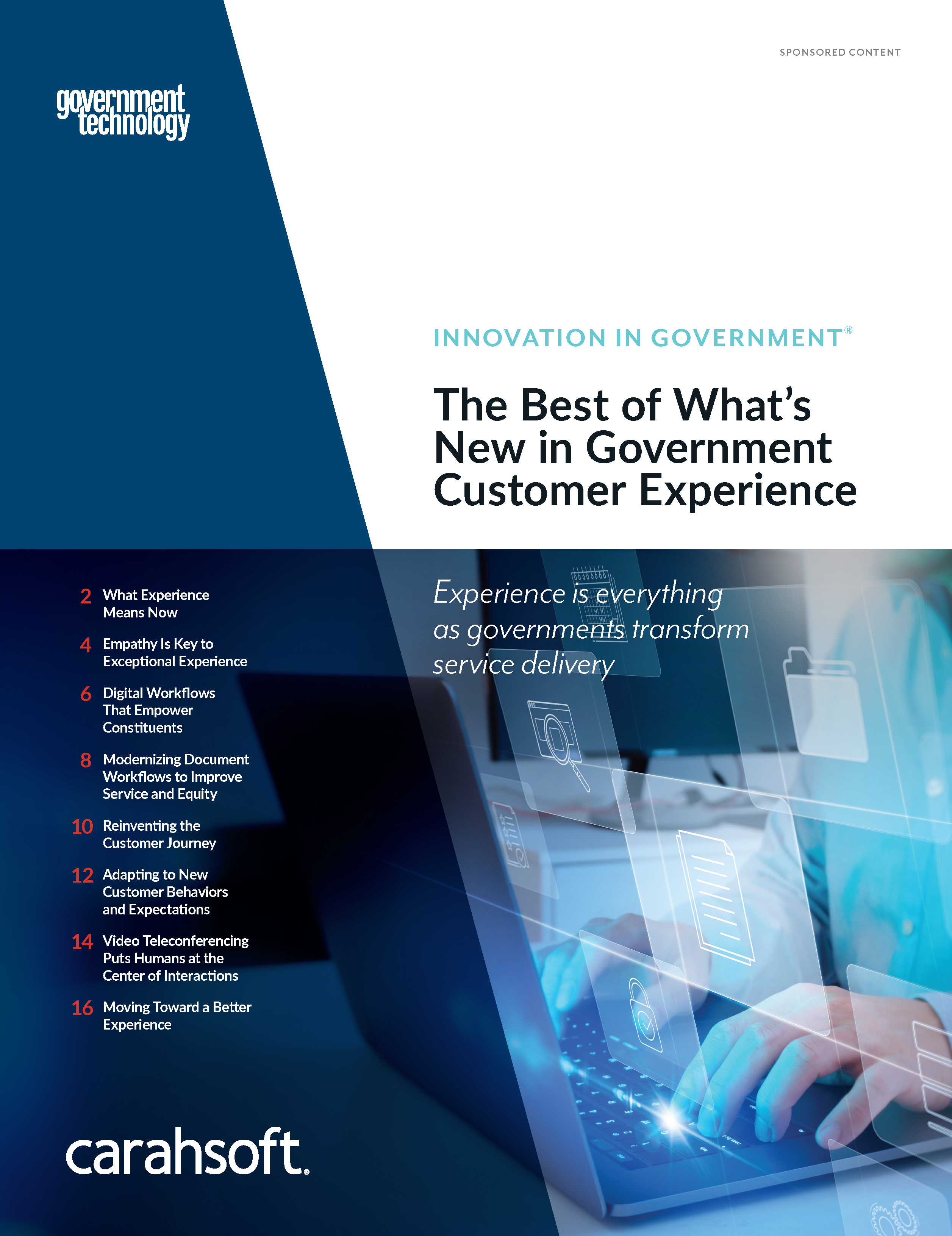 Tackling the intertwined issues of connectivity, access, equity and usability will be complex. It's a long-term effort that demands perseverance from IT teams and sustained support from elected officials and business leaders.
Customer experience (CX) is moving up the list of priorities:
States ranked expanding, simplifying and/or improving access to services as their top priority.
Cities and Counties ranked customer engagement/experience as their second priority, after cybersecurity.
States are also prioritizing expanding economic development opportunities and increasing responsiveness to crises affecting residents and businesses.
Download the full report to learn how your agency or municipality can adapt to this new environment, including taking advantage of COVID relief funds, modernizing IT infrastructure and expanding broadband. Featuring insights from CX leaders at Acquia, Docusign, Qualtrics, Zoom, Genesys and ServiceNow.