Learn the latest trends in artificial intelligence and machine learning for state and local government
State and local governments are dramatically expanding their deployment of artificial intelligence (AI) and machine learning (ML), moving the use of these technologies from theoretical to practical. More governments are using AI in the form of machine learning to scour system activity logs to detect suspicious behavior that may signal a cyberattack. Intelligent software can automate this task and perform it at a scale that's difficult for humans to match. But although states and localities are moving rapidly to take advantage of AI and ML, the first wave of deployments often focused on individual programs or tasks: chatbots, for example, that answer questions about unemployment insurance claims or help utility customers restore service. Broader and deeper use of AI will require governments to rethink traditional data management policies and upskill IT teams.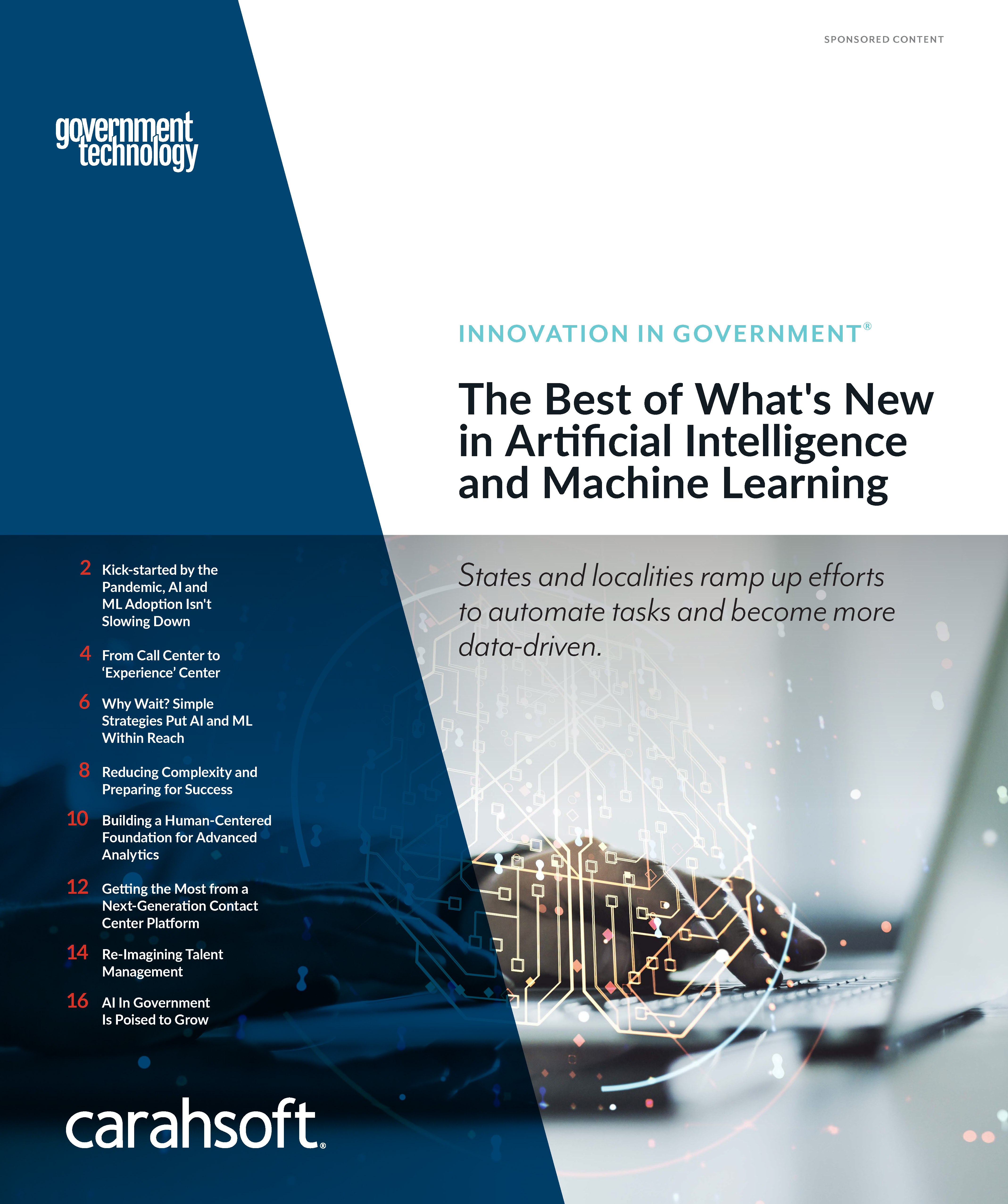 These and other barriers must be addressed as governments expand their use of AI and ML — and they clearly intend to use these powerful tools more frequently and in new ways.
More than 80% of states have chatbot technologies in place and about 40 percent plan to upgrade those systems.
More than 50% of state, city and county governments say they intend to upgrade their data analytics capabilities over the next 18 months.
About 34 percent of counties plan to implement new chatbot technology in the next 12 to 18 months.
Download the full report to learn how your agency or municipality can take full advantage of the growing momentum behind artificial intelligence and machine learning to increase employee productivity, improve citizen experience, and increase efficiency. Featuring insights from AI/ML leaders at Genesys, Google Cloud, Cloudera, Alteryx, Talkdesk and Eightfold.