Learn the latest trends in hybrid and remote work for state and local government
When the COVID-19 pandemic struck in March 2020, agencies scrambled to expand secure connectivity and acquire mobile devices, but most state and local CIOs say their organizations transitioned relatively easily to working from home on an emergency basis. Now, with COVID-19 cases in the U.S. dropping dramatically and economies reopening, public agencies face a more complicated issue: figuring out where and how state and local government employees will work going forward. A 2020 CDG national survey found almost 75 percent of respondents anticipate hybrid work — where employees work from home at least on a part-time basis — will be their long-term model. The trend is particularly strong at the state level where just 16 percent of respondents anticipate returning to a fully in-person work environment.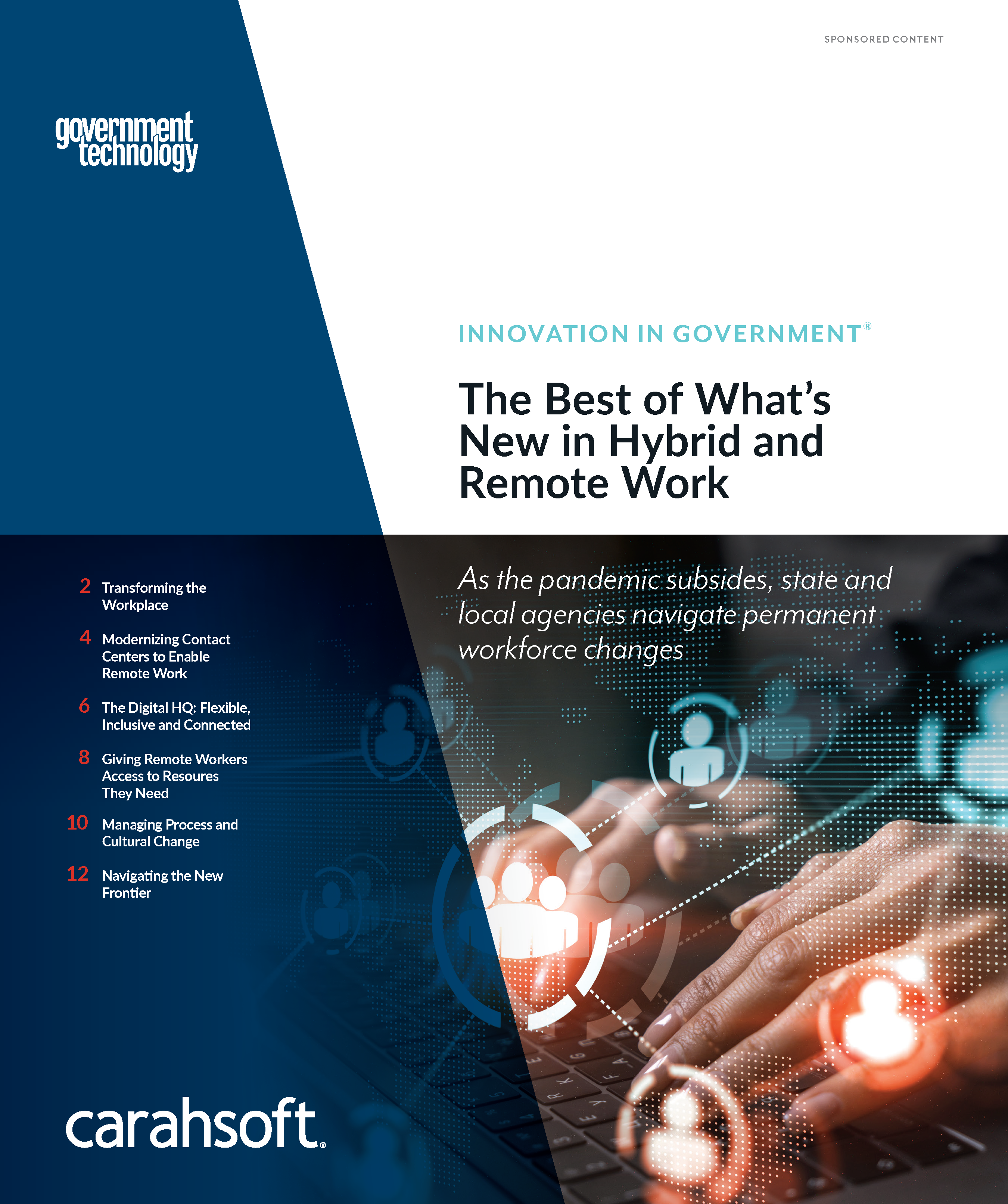 Navigating the shift to permanent remote and hybrid work demands that agencies take a fresh look at the technologies and policies related to supporting and managing their workforces. But these changes will bring significant benefits and may be the best way for many agencies to move forward in the wake of the pandemic:
73% of employees want flexible remote work options to be permanent.
66% of leaders say they are considering redesigning office space for hybrid work.
54% of employees feel overworked and 39% feel exhausted.
46% of remote workers plan to relocate this year.
Download the full report to learn how your agency or municipality can adapt to these new realities with hybrid and remote work strategies for workforce optimization, connectivity and collaboration. Featuring insights from technology leaders at Genesys, Slack, NVIDIA and SAP Concur.