Innovation in Government® Report
The Path to Future-Ready Government IT
Far too often, the government is reactive rather than proactive in its response to crises and threats. However, the COVID-19 pandemic tested agencies in ways they'd never been tested before. The experience has made it clear that agencies need technology systems that enable them to tackle current challenges while incorporating the ability to innovate quickly during future crises. In short, they must build future-ready technology strategies.
Such strategies rely on certain core components: multi-cloud management, modern app development, 5G, artificial intelligence and new approaches to security. Working in concert, those tools can help agencies create new services quickly in response to customer needs, anticipate and respond to changing cyberthreats, and facilitate innovation in all areas at an unprecedented pace.
How can a future-ready strategy lead to app development teams that have an unwavering focus on delivering mission value; fine-grained control across public, private and hybrid clouds; better protection of critical assets; and a productive, engaged workforce? Read the latest insights from industry thought leaders in government IT, including: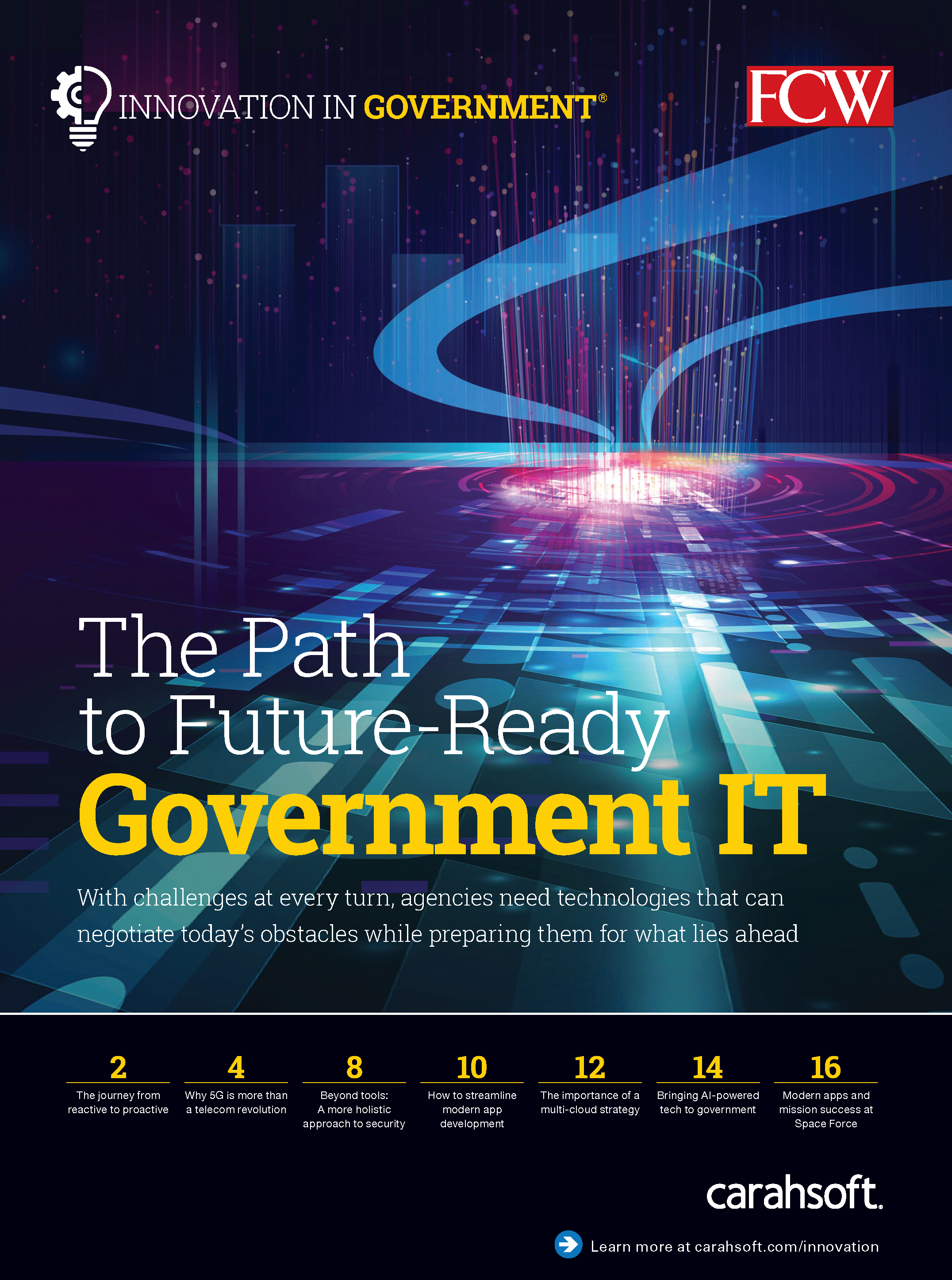 Phil Kippen, Senior Director at VMware, and Chris Thomas, Lead Systems Architect at Dell Technologies, explore how a 5G-enabled platform allows agencies to adopt new services and applications now and in the future.
Henry Fleischmann, Director of Government, Education and Healthcare Solutions Architecture at VMware, explains why agencies must improve the way they protect critical assets by embracing an end-to-end mindset that includes zero trust.
Jeremiah Sanders, Federal Strategist at VMware, details why agencies should be able to focus on user-centric apps rather than the complexities of the underlying IT.
Ranil Dassanayaka, Vice President of Architecture and Engineering for the Government, Education and Healthcare Sector for VMware, explains why gaining visibility and control over all cloud environments is essential for secure, modern IT operations.
Sheldon D'Paiva, Director of Product Marketing at VMware, and Erik Pounds Director of Product Marketing at NVIDIA, discuss how a solution from NVIDIA and VMware enables agencies to layer cutting-edge AI into existing platforms.
Read more insights from Carahsoft and our government IT partners when you download the full report:
Read more insights from Carahsoft and our IT partners when you download the full report: