Innovation in Education Report
Adapting with Evolving K–12 Challenges
The last few years brought a level of technological complexity to K–12 schools that teachers, students, and administrators are still grappling with. Succeeding in those efforts requires embracing the fluid nature of an increasingly complex world. Educational leaders learned a number of lessons during the pandemic, and they have already begun to apply them to build a better future for their students and their school districts. These lessons are familiar to IT leaders in government and industry, and they include the need for stronger cybersecurity, robust data analytics for better decision-making, and a more holistic approach to IT management.
In a recent "pulse survey" of THE Journal readers, 74% of respondents said the pandemic had prompted their schools to build technology systems that are more student-centric and equity-minded. To achieve that goal, schools must expand their use of HyFlex educational tools and train teachers on how to use them effectively. Many schools also need to invest in connectivity so they can achieve full and equitable access for all students and create a digital presence that is equal to the in-classroom experience. Technology has a role to play in virtually every aspect of school operations, which underscores the need for robust security. Given the amount of sensitive data that schools manage, K–12 systems are attractive targets for cybercriminals.
As K–12 leaders absorb the lessons of the past few years, they are transforming their approach to technology and building educational systems that can thrive at a time when change is the only constant. Read the latest insights from industry thought leaders in IT modernization, including: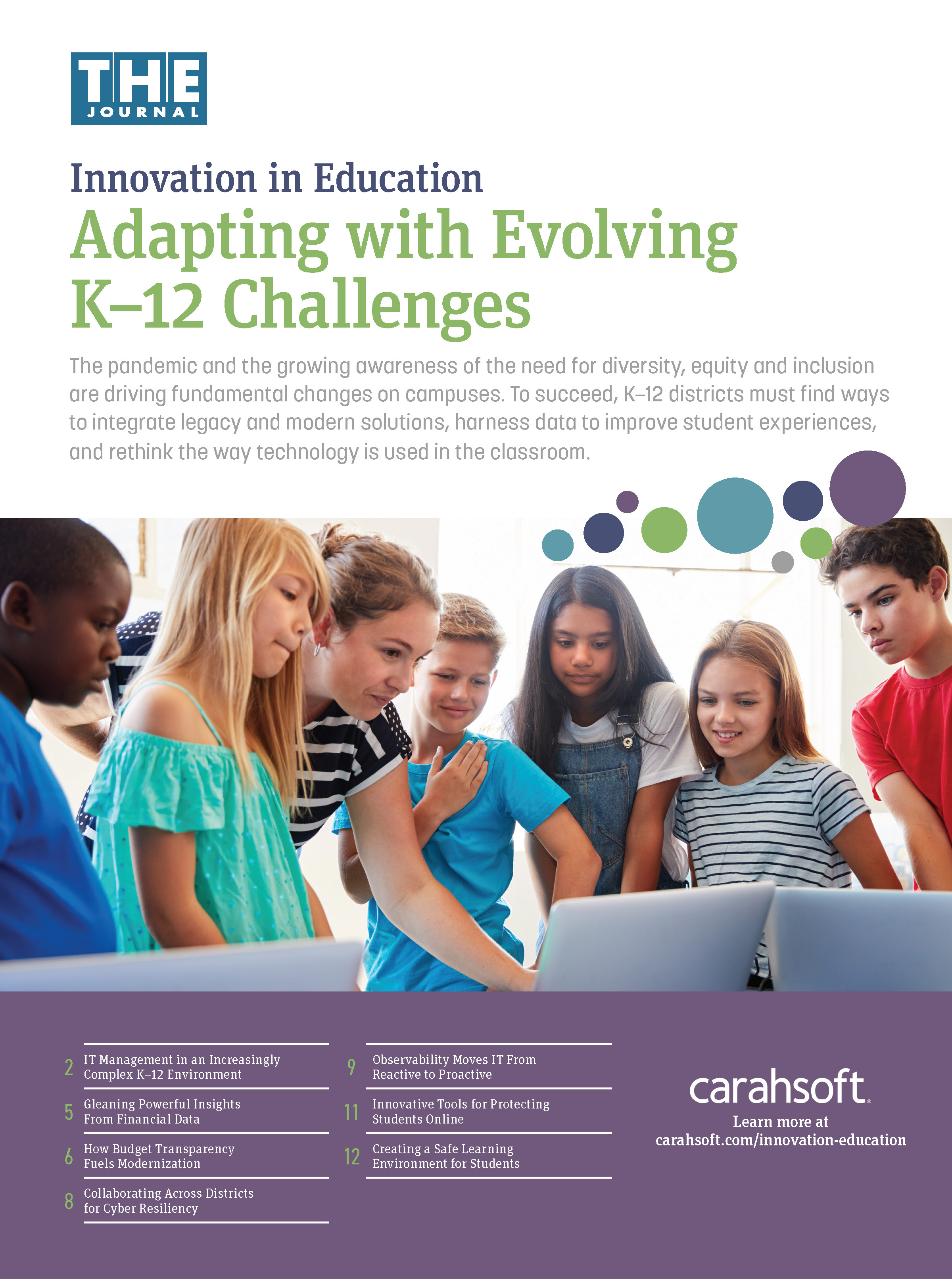 Jim McClurkin, Senior Director of Public Sector at SAP Concur, explores how a modern approach to budget monitoring can have a widespread impact on schools' decision-making capabilities.
Brandon Shopp , Group Vice President for Product Management at SolarWinds, explains why, when schools find ways to pool their problem-solving, they also find innovative ways to strengthen IT operations.
Colin McLean , Product Specialist at Saasyan, discusses how ensuring the well-being of students can be challenging in a time of pervasive technology. But technology also offers solutions.
Read more insights from Carahsoft and our IT modernization partners when you download the full report.
Read more insights from Carahsoft and our IT modernization partners when you download the full report: