Innovation in Education Report
Safe and Sound Schools
A year ago, IT professionals in K-12 school systems became heroes to their communities when their skills and resourcefulness turned on remote learning for nearly all. But while IT teams were enabling teaching and learning to continue uninterrupted in spite of everything else going on in the world, they were also seeing their systems beset by relentless attacks that wouldn't stop. More school districts than ever have been victimized by ransomware, data breaches, and other forms of digital malfeasance.
As the "State of K12 Cybersecurity" from the K12 Security Information Exchange put it, "2020 saw a record-breaking number of publicly disclosed school cyber incidents," many of which were major. The assault on education seems unstoppable. While criminals in the past were most likely opportunists, taking advantage of whatever they could ferret out of unwitting users or from forgotten passwords written on sticky notes, now they attack with laser focus, targeting any entity they consider vulnerable. K-12 currently fits the profile: Schools have long collected plenty of personal data, including student health and wellness information and family and staff financial details — targets for any cybercriminal. But the pandemic also opened the floodgates, as people headed home to work and learn.
While there's no way to guarantee your schools will avoid all cyber incidents, the preemptive moves you take will make digital and online activities ever safer for your district users. You may not get the credit you deserve, but you will get the satisfaction of knowing you did the right things for the people who count on you, and that's invaluable. Read the latest insights from industry thought leaders in K-12 cybersecurity, including: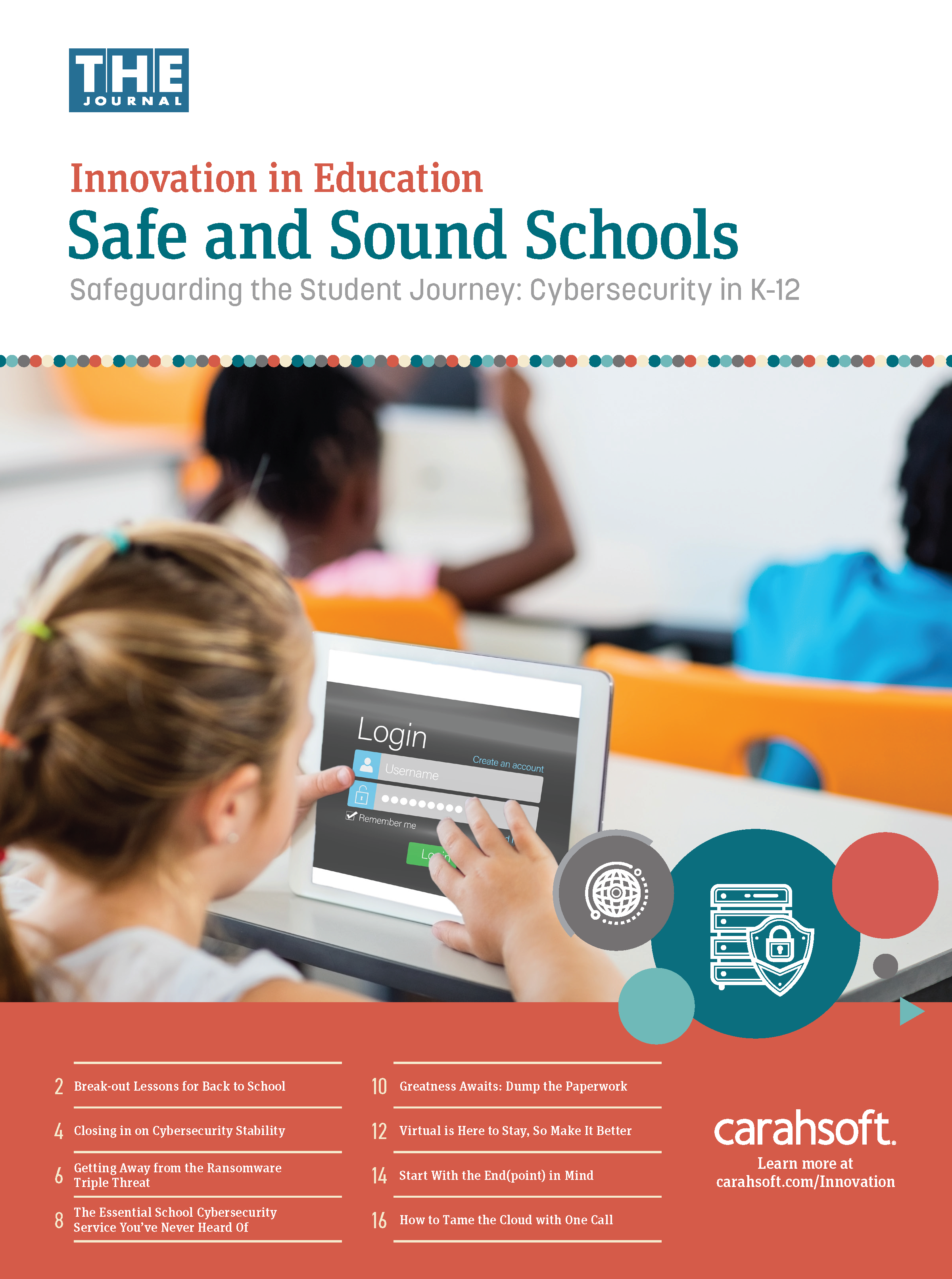 Fadi Fadhil, Cybersecurity Strategist with Palo Alto Networks, discusses finding balance among safety, continuity and enablement of education.
James Morrison , Distinguished Technologist of Cyber Security at HPE, explains how your own district could easily be the next victim of a cyber-attack.
Josh Moulin , Senior VP of Operations and Security Services at the Center for Internet Security (CIS), discusses why no-cost membership in the MS-ISAC can help protect your school from the growing cybersecurity threat.
Jim McClurkin , Senior Director for the Public Sector at SAP Concur, explains why shifting from paper to digital solutions ensures schools are ready for whatever happens next.
Elfreda Massie , VP of K-12 Strategy at Class, says there's little reason to think online or virtual education will go away and it's time for schools to make sure it's not a lesser experience.
Bill Harrod , Public Sector CTO at Ivanti, explains why the right security solution will protect schools against ransomware and other threats while still allowing teaching and learning to continue.
Keith Fowlkes, Vice President for Technology at E&I Cooperative Services, discusses how E&I Cooperative Services, a member-owned, non-profit sourcing cooperative for education, does a lot more for K-12 than just provide better pricing for its over 5,500 members, as Vice President of Technology Keith Fowlkes explains in this interview.
Read more insights from Carahsoft and our cybersecurity partners when you download the full report.
Read more insights from Carahsoft and our cybersecurity partners when you download the full report: