Systems integrators have evolved to simplify and streamline the process of deploying complex solutions to complex agency challenges. SIs have years of experience working with agencies on the kinds of systems that have many moving parts. Therefore, they have a clear understanding of agency missions and know how to navigate the government's procurement process. However, SIs don't work alone. They thrive by partnering with companies that have transformative new approaches for addressing the government's needs, such as providing innovative digital services, supporting a hybrid workforce and protecting government networks from cyberthreats. In a recent report, research firm Quadintel states that the global systems integration market was valued at $327 billion in 2021 "and is anticipated to grow with a healthy growth rate of more than 13% over the forecast period 2022-2028." SIs are well-suited to helping agencies make that shift in thinking. Learn how Sis can help your agency thrive by partnering with innovative companies in Carahsoft's Innovation in Government® report.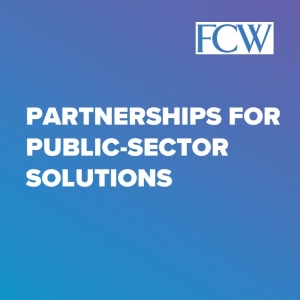 "Success for integrators and their partners is delivering secure solutions that provide meaningful and impactful mission outcomes. Leidos invests heavily in testing and building relevant solutions for public-sector customers to ensure that innovative technologies are cost-effective, resilient, compliant with government requirements and best positioned to solve mission problems. Investing in a continuous innovation cycle is critical. Leidos and Red Hat recognize that we are in the business of continuous modernization. When Red Hat and other key partners offer innovative new solutions, our partnerships enable us to move fast in testing and proving that the technology works and can scale to meet the government's needs. Leidos leverages innovative technology to drive great mission outcomes in our Aviation Security Product business unit (Security Enterprise Solutions). By using cloud-native AI/ML modeling solutions, Leidos had been able to achieve significant performance gains in our process for developing algorithms for security detection products, ultimately improving travelers' experiences at airports."
Read more insights from Peter O'Donoghue, CTO of the Civil Group at Leidos, and Adam Clater, chief architect of the North America Public Sector at Red Hat.
"In 2020 KMPG and ServiceNow recognized that a large and newly formed Defense Department agency was facing a number of challenges in its efforts to transform its business, consolidate systems and processes, and modernize its technology. We began having conversations with the executive leadership and department heads across different lines of business to gain a clear understanding of their mission, current challenges and desired outcomes. As the ServiceNow program was being established at the agency, the customer required a robust governance and platform team to ensure utilization of development best practices and policy generation, platform management activities (e.g., upgrades) and a secure, scalable, federated development model. This technical rigor and governance structure supported the creation of a stable environment in which application development teams could configure and deploy new, unique applications rapidly."
Read more insights from Kyle McKendrick, senior enterprise account executive at ServiceNow, and Daniel Gruber specialist managing director at KPMG.
"In response to the challenges agencies face, Leidos has been focused on building deep strategic partnerships that help us create at-scale solutions for our government customers. These partnerships are characterized by a commitment to open lines of communication and transparency in terms of strategy and investments. We also operate in what we describe as a badgeless environment in which experts from different companies work side-by-side to engineer new capabilities and solutions."
Read more insights from Derrick Pledger, senior vice president and CIO at Leidos.
"Zero trust focuses on the connection between users and the data, applications, networks and systems they want to access. In zero trust architectures, new administrative tools continually evaluate whether allowing an individual user to have a certain level of access privileges is the right thing to do. The approach gives agencies much more flexibility as they modernize because they can make decisions at a granular level that enable them to secure data and entire IT ecosystems."
Read more insights from Meghan Good, vice president and director of the Cyber Accelerator at Leidos.
"By design, multi-domain operations must involve a broad range of partners to achieve the desired mission outcomes, particularly as threats continue to rapidly evolve. Making such a shift allows military and civilian agencies to far more rapidly add new capabilities to individual systems. The approach also enhances agencies' ability to partner with industry to harness the power of cross-domain, cross-agency and even cross-company digital synergies."
Read more insights from Chad Haferbier, vice president of multi-domain operations solutions at Leidos.
"As one of the largest systems integrators, Leidos understands the government's mission domain and individual agencies' unique challenges. We also know where they are in their evolution. Some are still easing toward agile and SecDevOps, whereas others have fully embraced those approaches. Our partners in the commercial world are some of the fastest, most forward-leaning technologists."
Read more insights from Paul Burnette, vice president and director of the Software Accelerator at Leidos.
Download the full Innovation in Government® report for more insights from SI cloud thought leaders and additional industry research from FCW.