Throughout Colorado State and Local departments, utilizing emerging technology is imperative to combating cyber threats and improving efficiency. At the Carahsoft Digital Transformation Roadshow in Denver, Colorado, Government IT and industry leaders engaged in dynamic discussions around transforming Colorado through technology.
Transforming Technology in Government
Reducing technical debt is a pivotal step in transforming the way Colorado responds to citizens and facilitates digital services. Modernization contributes to building a streamlined constituent experience, enabling data integration for better decision-making and lowering the cost of ownership. That further requires top technology talent to redesign aging technology systems and deliver better outcomes for the state.
The Digital Government strategic plan gathered over 2,000 Coloradans to understand their experience with Digital Government. The group heard from citizens requesting easier forms and more accessible Government services. From that survey, administration learned that State and Local departments can make an impact through three initiatives: expanding broadband access, making Government accessible by reducing burden of access for constituents and reducing poverty.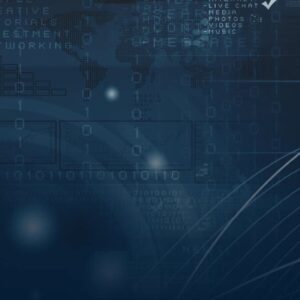 Change and increased needs seem to be the only constants in today's world. Workloads are ever increasing and requirements from new and unexpected sources are creating backlogs that are becoming critical. This can put an incredible burden on plans, resources and personnel. The next step is looking at how technology and innovation can improve these new processes and address new demands through live chats, Artificial Intelligence (AI) modeling, etc. There is immense opportunity for Local agencies in Colorado to use this technology to make workflows more efficient, learn about their citizens and offer that instant gratification that customers have come to expect.
One of the biggest challenges Local Government faces is the interoperability across departments to share resources and capabilities. By focusing on utilizing new technologies to encourage that interoperability and optimize through data, user experience improves. There also must be a balance when handling sensitive data within these departments, as well as an effort to avoid technology sprawl and cost complexity. Automation and AI is foundational when it comes to daily operations and best practices as innovative technical solutions continue to make access from the edge easier, more transparent and secure.
The Role of Emerging Technologies in Digital Government
By eliminating legacy systems and investing in emerging enterprise technologies, agencies are generating cost savings, increasing security and accessibility and providing a more holistic, human-centered Government experience for Colorado.
Understanding how Colorado is securing the remote workforce in light of the telework and deployment explosion is important to connect where those emerging technologies can improve communication and networking issues. It is important that the state gets broadband access to its most rural and underserved communities to expand high-speed internet and 5G to increase citizen engagement with Government services. By utilizing endpoint detection, multi-factor authentication and mobile device management, Colorado protects citizens' data and gains an understanding of user behavior to protect the data from any cyber threats.
The emerging technology approach is also about an innovative mindset to use tools in a better way that improves citizens' digital experience. Colorado has been modernizing its approach to citizen-facing services by consolidating into simple, quick and more digital interactions to ease how citizens access essential services and programs with the state.
Technology acceleration takes center stage as part of Colorado's Digital Government Strategic Plan. For the City and County of Denver, collaboration is imperative for coordinating technology deployment across the State and Local Government and within communities, at speeds capable of meeting the plan's timelines. With these modernization efforts and changes across the state, agencies must invest in change management by preparing citizens for more digitized services. This includes walking residents through new processes and applications as incremental changes occur.
Combating Cyber Threats in Government
As their communities increasingly become targets of hackers and other cyber criminals, State and Local agencies must stand united to prevent and recover from cyberattacks. Cybersecurity risks range from data exploitation, insider threats, third-party practices as outsourcing increases, ransomware, identity theft and fraudulent access to State Government services.
Risk tolerance and risk posture must factor in human risk, application risk, physical security risk, datacenter risk and cloud risk to comprehensively assess cyber threats. As a result of the COVID-19 pandemic, the workforce access changed overnight, creating an even greater need for multi-factor authentication, password management, cloud security and Zero Trust compliance.
Data integrity attacks include unauthorized insertion, deletion or modification of data to Government information such as emails, employee records, financial records and citizen data. Public facing identity is a big aspect going forward for Colorado agencies.
The safeguards in use today ensure data is secure, protected and effectively backed up, yet readily available when needed. Lifecycle management is critical to making sure users have the right level of access to the right applications. Today, most agencies are in a position where if someone logs in, they make an identity claim with a username and password and a one-time code. The agency should then know what application that user accessed, and the process stops there; however, with the diversity in endpoints, more information needs to be acquired. Agencies can then make better risk-based decisions on who is allowed to log in, thereby protecting their environment, detecting and remediating threats while continuing to modernize their risk posture.
Emerging technologies and new digital services provide State and Local agencies more opportunities to easily connect with their citizens and make sure the user experience is as smooth as possible. As increased access to applications and Government data continues, agencies must continuously improve their risk posture to protect citizens' sensitive information by upholding Zero Trust best practices.
Visit our roadshow resource hub to learn more about the State and Local Roadshow Series: Digital Transformation.