Every agency strives to provide quality customer service, but learning and executing new ways to do so can be daunting. Attendees at Carahsoft's annual Government Customer Experience and Engagement Summit learned that while the process may differ for each agency, there are a few main principles each group should follow in providing an excellent customer experience (CX).
Expounding On Census Data
Over the past few years, agencies have changed the way they collect data to find the best way to reach customers. For some audiences, this may include both electronic and paper forms. If both methods are deployed every so often, agencies can better understand which customers still need that physical conversation or mail-in form, and which prefer online methods. Agencies must embrace observability in both controlled and uncontrolled environments to collect the most effective data on customer experience. One such uncontrolled feedback forum is social media. Previously thought to be uncorrelated to constructive feedback, agencies are finding that customers use social media as a feedback mechanism. By monitoring responses on social media, government organizations can find action items for the way they serve the public.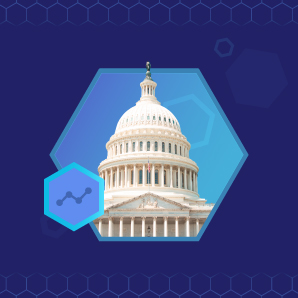 After collecting data, agencies need to know how to sift through it to find relative action items. To provide better customer service, agencies need to find measurable results from these initiatives. Actionable plans should be formed around the data results. Ultimately, the customer's experience must guide agency programs.
Leadership in Action
Data can be utilized in practice through strong and guided leadership. A government agency may be the sole provider for a particular service, such as taxes with the Federal government, or issuing drivers' licenses through the local government. Therefore, it is increasingly important that the government provides excellent service. Government agencies must center their service around empathy. By connecting and understanding customer needs, employees can balance data insights and other priority goals such as cybersecurity and regulatory framework in light of its main goal of centering services around the customer. Agencies can utilize journey mapping and analytics to find predictive routing for continued customer service improvement.
Addressing CX can benefit other service priorities, too. By focusing on each individual customer interaction, handling time and average transaction time will decrease, while overall satisfaction between employer and customer will be higher. During Carahsoft's 2023 Customer Experience and Engagement Summit, Abraham Marinas, the Product Design Director at Federal Student Aid, attested, "…as you focus on the customer experience, all those metrics eventually will fall in line."
Technology can be utilized to fulfill innovation in customer service. Technology has improved vastly in the past several years. While agencies may have previously structured themselves around technology, now, technology should be formatted to fit the agency's specific needs. By investing in strong partnerships with the IT industry, agencies can create better solutions and technology for their organization.
As the government strives to better serve its people, agencies must continue to update their processes and services for positive change by considering the following:
Have a clear, focused image of the change it wants to make.
Decide how to will demonstrate the benefits of that change.
Share that image with each individual team; even when an organization has a shared vision, it might need to change the implementation process depending on the structure of each team.
Upscale existing talent or hire new experts to specialize and understand new changes.
By engaging in genuine and emphatic conversations and utilizing data to influence leadership and progress, employees can form bonds with their customers to help foster trust and respect for the Government.
Read the previous blog and check back soon to read the rest of Carahsoft's insights from CX industry thought leaders at the summit.
To learn more about the latest in the CX landscape and how Carahsoft's industry-leading partners can support your Customer Experience initiatives, please visit our resource hub to access all on demand recordings and information from the 2023 Government Customer Experience and Engagement Summit.