At Carahsoft's annual Government Customer Experience and Engagement Summit hosted in June, experts from industry and Federal, State, and Local Government came together to discuss stewardship, innovation and paths forward in customer experience (CX). At the one-day event, the thought-provoking sessions examined trends regarding two main themes in the CX journey: culture and technology. The culture track explored ideas for effective leadership, understanding and supporting employees and the importance of diversity, equity and inclusion. The technology track considered goals within IT modernization, artificial intelligence and automation and the digitization of services. This blog series highlights lessons learned from the 2023 Summit and unpacks strategies for achieving excellence in Government CX and engagement.
The Big Picture of Customer Experience
During the opening keynote session, President of GovExec360, Troy Schneider, held a discussion with Barbara Morton, Deputy Chief Veterans Experience Officer, Veterans Experience Office (VEO) at the Department of Veterans Affairs (VA), emphasizing the importance of accessibility and accountability in service delivery. Morton said that purpose is at the heart of customer experiences. Whether they are in the government or supporting from the outside, public servants must consider the barriers along with the opportunities that foster trust, serve the greater common purpose and create excellence in CX. In the Public Sector, CX establishes how constituents engage with civic services. By transforming CX, the public sector can build and progress toward greater trust with those it serves.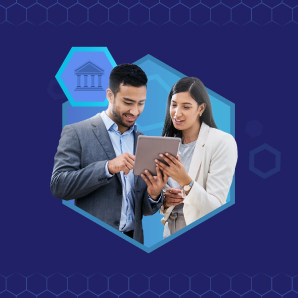 Great CX starts with an organizational understanding that building and sustaining trust matters. With that agreement in mind, organizations can better support the mission of delivering efficient CX by learning and adapting to the needs of people they are serving. Agencies should provide visibility to customers on the timeliness and process of their requests, as well as deliver on their promises to foster trust and assurance of reliability. Using human-centered design throughout all stages of CX is also essential for understanding the human perspective and anticipating customer needs. As data is collected throughout the human-centric design approach, organizations gain actionable insights that help them create the best tangible solutions for customer challenges.
Use Case: The Department of Veterans Affairs
Government agencies and organizations must focus on traditional operational measures, and the VA ensures it takes another step forward to evaluate experience-based metrics and treat these insights as co-equal when it comes to agency performance. Morton said that action drivers like executive orders and Office of Management and Budget's (OMB) efforts are significant authorities in the transformation of Government CX to continuously progress toward access equitability and efficiency. With their guidance, agencies must agree on the top priorities for service delivery and then incorporate the human-centered design aspect. For example, the VA examines women and tribal veteran's experiences to ensure it can translate those insights into meaningful and applicable products so those groups feel better understood when interacting with the VA. Additionally, in a digitally driven world, organizations must provide experiences with easy-to-navigate accessibility. Each agency should have a clear homepage or "digital front door" that customers know how and when to access.
Lasting Progress for Lasting Change
In the government, CX can make a measurable difference in the lives of individuals or families going through significant life changes, such as a natural disaster or medical crises as an active or retired veteran. Open source technology that intersects with the government at Federal, State and Local levels can achieve economies of scope and scale, and the improvement of financial savings proportionate to goods produced. The addition of effective CX technology allows government agencies to provide more assistance to more people, having a profound impact in their lives.
Check back soon to read the rest of Carahsoft's insights from CX industry thought leaders at the summit.
To learn more about the latest in the CX landscape and how Carahsoft's industry-leading partners can support your Customer Experience initiatives, please visit our resource hub to access all on-demand recordings and information from the 2023 Government Customer Experience and Engagement Summit.