From emergency response to IT teams, technology modernization plays a key role in improving cyber resiliency and efficiency in Florida's state and local government agencies. At the Carahsoft Digital Transformation Roadshow in Tallahassee, Florida, Government IT and industry leaders engaged in dynamic discussions around transforming Florida through technology in three different sessions.
Leveraging Technology for Data-Driven Government
The use of emerging and innovative technologies is transforming legacy systems to better respond to citizens and facilitate digital services. Using cloud-ready architectures, agile methods and data interoperability, Florida is tapping top technology talent to redesign aging technology systems and deliver better outcomes for Floridians. The governor of Florida established the Florida Digital Service with the goal to deliver better government services and transparency to Floridians through design and technology. This goal expands the role of technology for delivering secure digital government services across the state.
When examining information technology at the Office of Inspector General, the key focuses are management, risk and internal audit. The inspector general community plays a critical role in offering assurance services for cybersecurity management, which was acknowledged by Florida governing bodies in 2021 with legislation requiring every inspector general to have a dedicated cybersecurity audit plan as part of their normal workflow. This expanded the focus from IT-specific audits to planning ahead with cybersecurity through an enterprise-wide audit.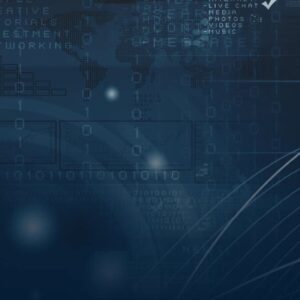 Modernizing the procurement process has drastically changed the technology environment within the City of Tallahassee. By examining more than just business processes, identifying where to improve and how to implement those changes, agencies can set better standards, meet security compliance and improve overall efficiency. Investing in the correct tools allows agencies to leverage the interoperability of these solutions to improve communication and optimize performance. Whether that be a singular platform or different point solutions which are tied together, agencies need to find a solution that minimizes cost and maximizes output.
The ultimate goal for Florida agencies is to prioritize the modernization of their technology to leverage their hybrid environments while maintaining efficiency and combating cybersecurity attacks. Taking a hybrid approach builds up a level of comfort with the technology for agency teams as they tackle legacy modernization. With this approach, both internal teams and the public will gain understanding of these new systems all while scaling for future growth.
The Roadmap to Emergency Response through Technology
As natural disasters seem to be increasing in intensity and frequency, emergency response capabilities are critical to the safety of communities. Americans' health, security and economic wellbeing are tied to climate and weather. In a state that often faces natural disasters such as hurricanes and flooding, recovery depends on fast, secure IT resources to match manpower and machinery with the locations most in need, while delivering fast and secure assistance to victims. The ability to collect, analyze and communicate data is critical for effective and efficient emergency management.
Throughout the pandemic, State and Local Government Agencies have leveraged new technologies and fast tracked their digital transformation. This journey of maturing technology quacking moving into smaller agencies in order to maximize their potential. The quality of video and efficiency for sharing photos and data within emergency management and first response has become a high priority for technology partners. The simplicity and frictionless aspect of video platforms have become critical for emergency management to provide transparency and safety to those individuals in the field.
AI, machine learning and voice recognition are just some of the technologies that can help improve the quality of communication and response time within emergency management. When dealing with phone calls, an agency can mature their voice recognition and AI to cut down the workload of call operators and encourage more people in the field to help with disaster response.
Combating Cyber Threats in Government
Federal, State and Local Agencies stand together in the fight to prevent and recover from cyberattacks, as their communities increasingly become targets of hackers and other cyber criminals. Cybersecurity risks range from data exploitation, insider threats and third-party practices as outsourcing increases ransomware, identity theft and fraudulent access to state government services.
Innovative policy and cyber resiliency have become some of the top priorities for public sector agencies. Over the past few years, agencies have seen how these bad actors are becoming more sophisticated, attacks are growing in scale and new techniques are being used to infiltrate Government systems. Wanting to prevent injuries and intrusions, cybersecurity teams have had to evaluate how to detect and respond quickly in this new hybrid workplace environment.
There is no more network perimeter as employees work from anywhere, so traditional on-prem technology has now had to expand to other point solutions, VPNs and mobile device management. Agencies now want to reach unified endpoint management in order to manage devices in the air, in office, on the field or at home. By leveraging automation and multiple cloud providers, agencies can improve security posture while eliminating manual effort which in turn cuts down cost and human error.
The massive migration to cloud and multicloud environments as well as computing from the edge to include the telecommuting and remote connected devices has fundamentally changed the way state and local agencies look at protecting their data. Taking on Zero Trust when it comes to identities, endpoints, applications, network data and infrastructure has become imperative for every government agency to move past perimeter-based security and into the future.
Learn more about Carahsoft's experiences at the State and Local Roadshow Series: Digital Transformation at carah.io/slg-roadshow-series
*The information contained in this blog has been written based off the thought-leadership discussions presented by speakers at the Carahsoft Digital Transformation Roadshow.*