The Department of Defense (DoD) developed the Joint All-Domain Command and Control (JADC2) to connect sensors, data processing and artificial intelligence algorithms from the Air Force, Army, Marines, Navy and Space Force through a fast, resilient network. It's meant to deliver a powerful edge in decision superiority by putting the right information in the right hands at the right time. The adoption of 5G technology will enable JADC2, and fuel it's speed and capabilities.
"The principles of data management, secure processing at the edge, new connectivity solutions and new applications have to be available in very austere locations," David Stickley, an executive with Dell Technologies and retired Air Force Colonel, told Air Force Magazine. "Our current infrastructure simply does not support that."
As part of JADC2, the Air Force is developing the Advanced Battle Management System (ABMS), a new network designed to pass information across all domains. It is intended to be a primary part of the solution that will ultimately bring all networks together under one roof with a common operational picture.
Where 5G will help
5G promises speed, deep learning and multi-edge computing (MEC). Active use of 5G technology is still fairly nascent, but the DoD is actively developing projects and platforms to utilize the increased bandwidth and edge computing. Thus far, new initiatives include unmanned drones, smart warehouses and logistics automation.
For JADC2, 5G will enhance the connectivity of systems, speed data and increase computing power. For a global mission, the military requires warfighters, devices and systems to be connected anywhere in the world at all times. Increased speed by itself will enable more data to be transferred even faster.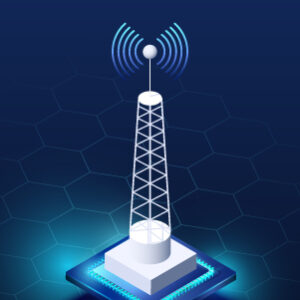 MEC is the gamechanger for JADC2. Through MEC, sensitive data stays within a local network and can be processed more quickly, leading to improved performance and better security. MEC will enable JADC2 to support automation and compute-heavy processes in a low-latency environment and better support the Internet of Things. Computing power is decentralized to enable applications to access cloud options that deliver more computing power and storage without massive investments in on-prem infrastructure.
JADC2 use cases and the impact of 5G
Future 5G uses will include virtual reality settings of combat environments, machine learning to improve intelligence, unmanned vehicles and more. JADC2 will ensure that what is available to one branch will be available to all.
DoD has had two JADC2 experiments as a proof of concept for the program. These showed the real-world impact of what an effective execution of JADC2 can be.
Scenario #1: Cruise missile threat
In this scenario, aircraft from the Air Force and Navy, a Navy destroyer, an Army radar system and a mobile artillery system were tested in response to an inbound cruise missile. Sensors in each platform were linked to share real-time data, provide a complete picture of the environment and help make effective decisions.
Impact of 5G: In scenarios such as this, split-second decisions are needed. Edge computing and low latency, made available by 5G, enables automated systems (like targeting) to make near-instant decisions and react to the threat.
Scenario #2: NATO nations threat
Air Force aircraft, naval vessels, special operations units and eight NATO allies simulated a response to a threat in the Black Sea.  In this scenario, not only were multiple branches connected but other allies as well.
Impact of 5G: Ubiquitous connectivity helps with command and control, ensuring that other nations are working with the same information as American forces.
Ultimately, DoD officials believe that JADC2, enhanced with 5G technology, will have three key benefits:
Rapidly understand the battlespace
Direct forces faster than the enemy
Deliver synchronized combat effects across all domains
The overall impact of 5G serves to make the military more effective, agile and give all branches an edge over adversaries.
Are you interested in learning more about how 5G supports the warfighter mission? Contact a Carahsoft 5G representative or visit Carahsoft to learn more.