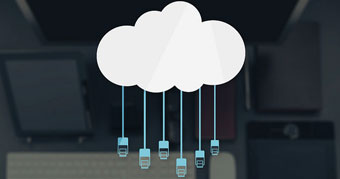 As cloud becomes more prominent in government, many agencies are looking for new ways to leverage their data to make a lasting impact both within and outside of their agency. At the state and local level, Salesforce, is working with agencies to simplify communication with citizens. State and local agencies are achieving communicative clarity by embracing the cloud– more specifically, implementing cloud-based solutions that make it easier to listen and adapt.
Focused on improving small business development and home ownership in the city, Boston replaced its legacy systems with the cloud, enabling a new level of self-service and transparency. Business owners can now get real-time updates on small business loan status and access licensing and permits all in one place. Even more, the real estate division of the city can now allow property managers to more effectively track the progress of cleanup, rehabilitation, and sale of city-held real estate.
The City's Department of Health and Mental Hygiene, Office of Emergency Preparedness and Response uses Salesforce's cloud to manage and award grants supporting citywide public health efforts and education. The solution streamlines the administrative management functions while making the process transparent to grantors and grantees alike.
New Jersey's transit system carries over 900,000 passengers every day. Using a cloud based solution to manage customer inquiries, the transit staff was able to increase the handling on inbound request by 500% in two years – without adding staff. In this same period, the team decreased average response time by 35%.
The Texas Department of Information Resources (DIR), aptly described as a "group of forward-thinking folks responsible for providing technology solutions and advice to help the state's educational, local, and government entities fulfill their missions," has been crucial in advancing Texas' state and local IT arsenal. Originally, the DIR began using Salesforce's App Cloud to develop applications that could run on any mobile device – a key in advancing state agencies' citizen-first mobile strategy. Since bringing on the technology, the organization has built over 25 new apps to manage asset tracking, budgets, help desks, and more and has reduced development time from 18 months to 3 weeks.
Among many others, these states and localities have embraced a new approach to citizen-first development that enables more self-service, transparency, and efficiency.
For more details on Salesforce's cloud solutions, read this whitepaper.