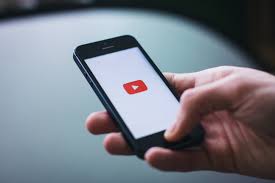 Departments at every level of government are making online video a central part of their communication strategy. There are a number of reasons for this new emphasis on video communications, but video has become important primarily because audiences have grown to expect it.
Users began favoring online video over social media throughout the past few years. This report found that time spent watching digital video has surpassed time on social media by an average of 11 minutes per day, with users spending an astonishing 1 hour and 55 minutes watching video content. Additionally, this dramatic increase of time online has been met with a consistent decrease in hours spent watching traditional television, with most users now catching up on shows via online providers or connected devices and tablets. The steady increase of the pervasiveness of online video clearly delineates the medium as the preferred communication channel for citizens.
Part of this growth in video content can be attributed to the price decrease of high definition video devices. In some respects, social media has lowered quality standards; videos shot from a smart phone are now an acceptable level for quick communication. Beyond availability and accessibility, video is growing because its visuals inherently make it a successful storytelling medium and provides a useful platform for humanizing a brand – even a brand as large as the U.S. Federal Government. With so many brands and names competing for citizen's attention, video can help organizations cut through the clutter and deliver their message to audiences in meaningful ways.
Although video content is varied in approach and style, there are three primary ways to deploy and integrate it online:
DIY
Building a video portal gives an organization flexibility and control over their content. Agencies are able to meet their own security and accessibility requirements as well as customize user experience. However, the DIY method demands dedication of in-house resources specialized skills to be successful. Typically, a DIY approach is not built to scale.
Video Portal
Using a third party network like YouTube to host and distribute video content gives an organization access to advanced technology, and while this option saves time and costs, it sacrifices control, access, and security.
Software as a Service
While subscription-based software typically costs more capital up front than using a third party portal, it's more affordable than building an in-house solution. Organizations can build a solution that meets their exact infrastructure, bandwidth, and security needs without having to own the technology in-house. This solution also offers easy scaling up or down and provides users with a quick time to market.
Many government agencies and organizations across the country are choosing to host their digital media content through a licensed software, which provides them the flexibility, control, and security they require as well as offering ease of use to save time. The U.S. State Department uses Brightcove, a leading global provider of cloud content services, to stream the Global Chiefs of Mission conference as well as many other events. The State Department also used the platform to communicate with U.S. citizens in countries of unrest, like Egypt, about safety and evacuation plans. Brightcove is helping government agencies deploy video in a way that works for their unique missions.
For more information about web video for government with Brightcove, click here. And to learn more about how video is changing the way the public sector engages with citizens, visit Brightcove at our 6th Annual Citizen Engagement Seminar on June 16th in Washington, DC.