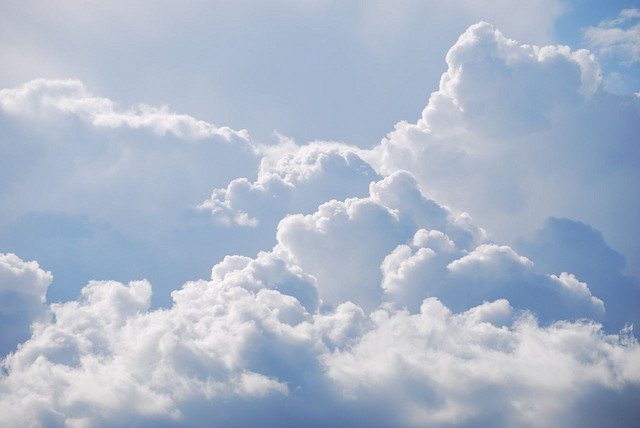 There is no shortage of opinions on Cloud — from the right use, to the right definition, to the value Cloud provides. Through all the chatter and buzz there are truths and there are misconceptions; here we aim to debunk a couple myths that come out of many Cloud conversations.
There is too much talk about Cloud
A recent FCW article quoted General Services Administration's FedRAMP director Matt Goodrich saying, "Share what's important about cloud…. Share what's working for you." In that sharing, the idea is that agencies will be able to better tailor solutions to meet the unique needs of government. But talk can be cheap; Goodrich went on to say, "knowledge is power, but it's only powerful if you actually do something with it."
There is a challenge to sharing. Government officials are hesitant to talk about specific vendors even amongst themselves for fear of being seen as endorsing one vendor over another.  But, it is the specific talk and feedback that is needed to create government-ready solutions.
Silos in the Cloud are ok
Dawn Leaf, Labor Department Chief Information Officer, helped write a cloud computing roadmap for the federal government five years ago when she was at the National Institute of Standards and Technology (NIST).  At a recent conference, she highlighted that agencies are meeting federal mandates to move to the Cloud, but they are doing so piecemeal and retaining silos. Simply getting to the Cloud should not be the end goal – consolidation and more efficient use of IT resources should be the goal that Cloud is used to achieve.
All Clouds are created equal
Leaf also talked about the right time to use private and public clouds. She discussed her own agency, Labor, stating they do not hold much classified information so there is not a need to create private Clouds, but people within the agency will do just that in their rush to get to a Cloud solution. Public clouds can be just as secure and be more efficient for a vast majority of the data and systems in government.
Even if high level security or data ownership is not a concern, public cloud still may not be the right solution as EMC points out in this blog post. What is more important are the standards that the Cloud solution uses, not the type of Cloud it is.
There are many more myths than these out there. Share the myths you most want to expose with us in the comments.