Private sector companies have led the way in innovating digital experiences, and government is hard-pressed to keep up. Despite maintaining 6,000 websites across 400 domains, federal departments have not reached the benchmarks citizens expect. In an Information Technology & Innovation Foundation survey, only 59 percent of the 297 surveyed websites passed mobile-friendly standards, and even fewer passed mobile speed tests. And despite the Americans with Disabilities Act, which has been law for 25 years, 42 percent of government websites failed accessibility tests for users with disabilities.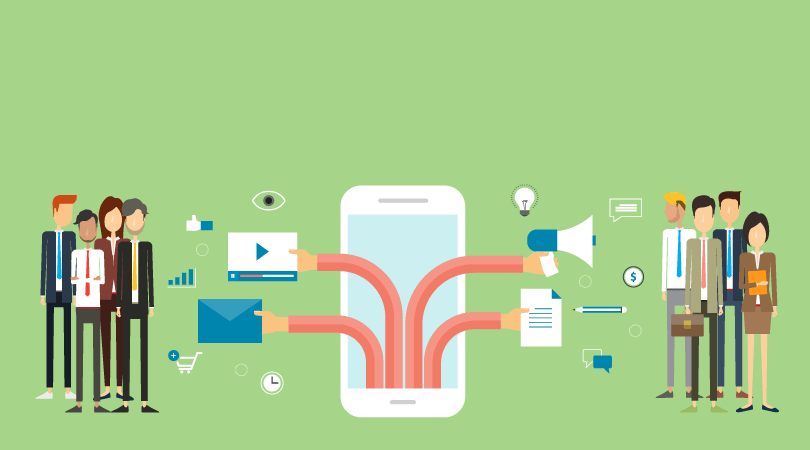 The proliferation of smart devices has significantly altered how citizens interact with government. According to the Pew Research Center, nearly nine out of 10 American adults use the internet, and over three-quarters own a smartphone. In the age of mobile and broadband, citizens expect digital government resources will be available anytime, from any device. Given federal agencies' continued struggles with modernization, a new way forward is needed to match citizens' expectations.
Times Have Changed
Waiting in line for face-to-face service and "holding" indefinitely on phone calls are out. The speed and convenience of digital services are in. However, even nongovernment websites can lose the interest – and business – of customers if they can't keep up. According to the Forrester Customer Lifecycle Survey, 53 percent of people said they will abandon their online purchases if they can't quickly find answers to their questions. Whether ordering shoes online or seeking answers to tax issues on the IRS website, people assign high value to their time – and they want others to do the same.
Citizens will have unique issues that require calls with agency employees or in-person consultations, but the rise of web self-service use in the private sector, from 67 to 76 percent between 2012 and 2014, means citizens expect multiple channels of communication. People don't automatically distinguish between corporate and government websites, so agencies must work extra hard to match the level of sophisticated, convenient digital services of private sector companies.
Reducing Cost and Engagement
Online government portals enable fast, ubiquitous access to information, and web resources offer these perks for a fraction of the price of other channels. Forrester estimates that online self-service portals cost as little as $0.10 per interaction. In stark contrast, emails cost $2.50 per interaction; online chats cost $5; and call-center conversations cost a hefty $12 per contact. The survey doesn't even account for in-person consultations, which demand the most time and resources.
In addition to lowering the direct costs of supplying information and services by improving citizens' digital access to them, agencies can also save money indirectly – by reducing personnel attrition rates. The monotony of repeatedly answering the same questions is one of the top reasons that call-center employees seek new positions elsewhere. Posting clear, easily accessible answers to common questions online effectively reduces those repetitive interactions for employees while also minimizing recruiting costs.
Digital Transformation
A combination of commercial packages can provide the technology needed to close the digital services gap between private and public sectors. It's time to kick-start the digital transformation in government. Click here to learn more about revolutionizing e-government resources with commercial digital package solutions.