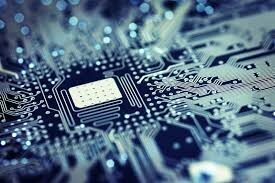 In today's IT landscape where costs are being slashed and productivity needs to be increased, virtualization tools, particularly thin and zero clients, have been key in cutting costs while optimizing efficiency. Thin client and zero client technology have been around for sometime as part of the desktop virtualization (VDI) landscape. A thin client is a computer that relies on another machine to do the majority of the computational work. Historically, the deployment of desktop virtualization and thin clients has had mixed results, mainly due to the fact that there is no one size fits all solution, but the tide is starting to shift.
A recent survey took an in-depth look at industry knowledge and perceptions of thin clients. In asking about benefits of and barriers to deployment, the survey found that many respondents listed the same answers – cost, management and control, and infrastructure requirements – as both benefits and roadblocks for thin client deployment. More, with an increased demand for mobile technologies, it would seem that thin and zero clients are on their way out of public sector IT shops. However, the opposite couldn't be more true.
One obstacle to deployment IT leaders are facing is transforming their infrastructure to a thin option. Liquidware Labs acknowledges that desktop transformations can feel overwhelming, but in practice it does not have to be; in fact, they are committed to helping users ease the transition and spot errors in use to make their software work more effectively. The company recently published a series of blog posts that get into the trenches of thin clients use. These posts examine successful deployments of thin clients and makes the case for the variety of ways the technology can be customized to meet the needs of any organization. The customer testimonies, which show how simple the ease of setup and use are of thin clients, is helping to bring about the renaissance of this software. Liquidware Labs is helping customers work through the process step-by-step to achieve the cost and computing efficiency afforded by thin client technology.
In use, thin clients and zero clients are proving real results. At the Offshore Simulator Center (OSC), the world's most advanced provider of simulators for demanding offshore operations, technicians recognized they needed better training for oil rig and supply ships workers, where inexperience can lead to catastrophe. 10 years ago, the OSC paired with a university to create a new training concept that would improve personnel training for offshore operations. These simulations demanded multiple high-end workstations to support the rich media and interactive touch screens that offered students realistic trainings. However, the rigorous connectivity requirements, remote access needs, and overall support of the off-site simulators were a huge burden for the OSC. The OSC turned to Teradici who proposed a cutting-edge remote access solution that delivers imagery and data which mimics realistic operation and environmental conditions, dramatically cutting costs on the trainings and using quiet, low-power endpoints to support the rig's mission.