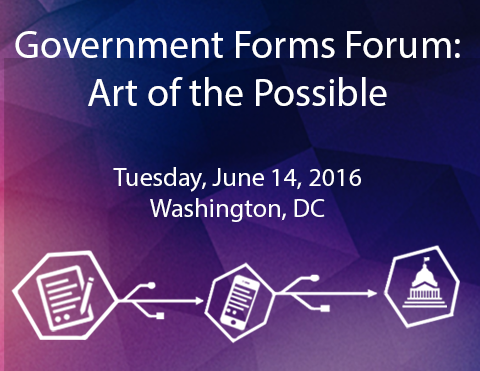 State, local, and federal agencies are facing a formidable landscape of increasing cyber threats. Hackers and cyber enemies are more creative than ever in their attacks, seeking to steal and compromise government data at every stage of transport. Earlier this year, President Obama directed the implementation of the Cybersecurity National Action Plan (CNAP), which calls for a multilayered cybersecurity strategy. A key part of this initiative is "data-centric security," which protects the native file format itself, ensuring that data remains secure wherever it travels or is stored.
Executive orders are also compelling federal agencies to protect high value assets, sensitive information, and to encrypt data to unauthorized users within the next year. It's clear that data protection across the board, and wherever data may live is a crucial priority to our nation's leaders. This in turn makes data security a significant obstacle to tackle for agency and industry leaders. The threats to personally identifiable information (PII), protected health information (PHI), intellectual property (IP), and Homeland Security information are evolving. Therefore, the documents that house this information need to become more secure.
Currently, organizations turn to data encryption to protect their information, encrypting data at rest and in motion. But not all encryption methods are created equal; for example, whole-disk encryption only defends against the physical theft of the drive, not if an attacker is already within the network. As a result of the encryption challenge, many information security professionals are moving toward data-centric security solutions which offer additional layers of protection against evolving threat vectors. With document analytics, a part of data-centric security, organizations are reducing opportunities for insiders to intentionally or unintentionally compromise sensitive information. With Adobe Experience Manager (AEM) Forms, organizations are able to proactively protect and control PII, PHI, and other information contained in PDF and Microsoft Office documents, regardless of where the information resides or flows. Detailed audit trails also allow agencies to visually track document usage worldwide and take proactive action based on real-time data.
While security is an integral component of forms processes, it's still crucial that forms are user friendly to both employees and citizens. The ubiquity of forms in government is unprecedented – 85% or more government processes start with a form, and almost 100% of these forms were optimized to be filled out on pen and paper during their development. As technology has evolved and the way we share information has moved online, many organizations have digitized the forms but not the form-fill experience. From the way we're guided to fill out a form to how that information is secured once submitted, all of this needs to change to meet the needs of today's citizen and cybersecurity demands.
The first step for many agencies is to connect the right form with the proper user. Once that user gets the right form, it should be delivered in the optimal format for them – static form for desktops and guided, auto-fill process for mobile users. After the form is filled out and submitted, it needs to connect with back end systems to follow business rules and process for quicker action. All along this new digital journey, the security of the data is of paramount importance. In the past, there was comparatively little cybersecurity officers could do to ensure privacy and security beyond locking the file cabinet. Today, securing user-friendly digital forms with the tenets of data-centric security in mind is vital to customer and organizational success.
To learn more about new secure forms processes that meet the demands of today's citizens and employees, join us on June 14th at our Government Forms Forum, an event designed to help DHS leaders learn how to streamline and simplify the collection of information and data for their agency. Government and industry speakers will discuss why forms play a crucial role in their agency's mission, and how the forms experiences can be modernized for the security of all involved. For more information on the event and to register, click here.