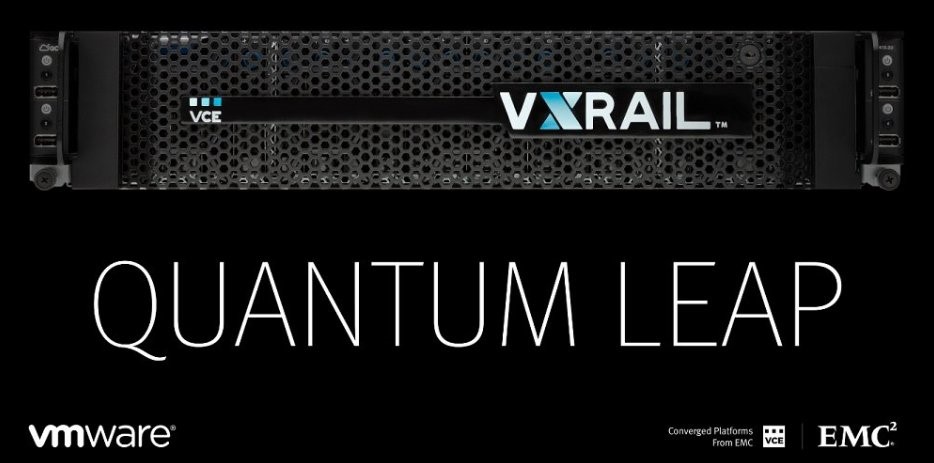 EMC recently announced the release of VxRail, a hyper-converged infrastructure that seamlessly integrates with existing VMware ecosystem management solutions for streamlined deployment and management in VMware environments.
IT infrastructure is no longer just supporting the business – it enables business. IT infrastructure must support constant business demands for new applications and services with limited budgets and resources. Yet, there is limited time to constantly evaluate and integrate hardware, software, and networking solutions to meet continuously evolving requirements. The VxRail solution allows organizations to create an automated, dynamic infrastructure that adapts to business demands.
For public sector organizations, the value of this appliance lies in its ability to help organizations stand up Software Defined Data Center (SDDC) environments quickly while also allowing flexibilityfor scale. VxRail delivers resiliency, quality of service, and centralized management functionality enabling faster, better, and simpler management of consolidated workloads, virtual desktops, business-critical applications, and remote office infrastructure. It also leverages existing IT investments and processes to expand on what is already known and proven in the environment. VxRail integrates with VxRack and Vblock for a full converged/hyper-converged portfolio that is without comparison.
VxRail is VMware's and EMC's answer to customer demand for a turn-key appliance solution that creates an open ecosystem for hyper-converged software elements. The multiple configurations offer flexibility to buy only what is needed and then have room for scaling up whenever ready. Organizations can start small and scale on-demand—from 40 virtual machines (VM) to over 3,000 VMs.
Some other benefits – but certainly not all – of VxRail include:
Simplicity
Small starting price
Large scaling potential (up to 64 nodes!)
Performs in all-flash configurations
Able to leverage cloud object storage
Can extend standards across the network – from support, to disaster recovery, to backup
For more information on what this release means for our datacenter customers check out this post from EMC. And to see what other people are saying about the solution, check out #VxRail.