Since its creation and implementation in 2012, FedRAMP has sought to make it easier for agencies to comply with federal mandates to move to the cloud through the standardization of assessment of cloud technologies. The program has helped agencies to quickly gain the efficiencies desired without sacrificing security or interoperability with legacy systems.
Today, FedRAMP continues to play a critical role in the government's systematic move to cloud. FedRAMP is unique in that compliance with its standards are mandatory for any cloud technology before it can be used in government. These security mandates and approvals are helping to protect the investments that the feds put into IT, which are estimated at $7 billion for just provisional services, like cloud. In addition to its security benefits, FedRAMP is already providing real cost savings for the public sector – the program means saving the government $70 million annually in assessment and authorization costs.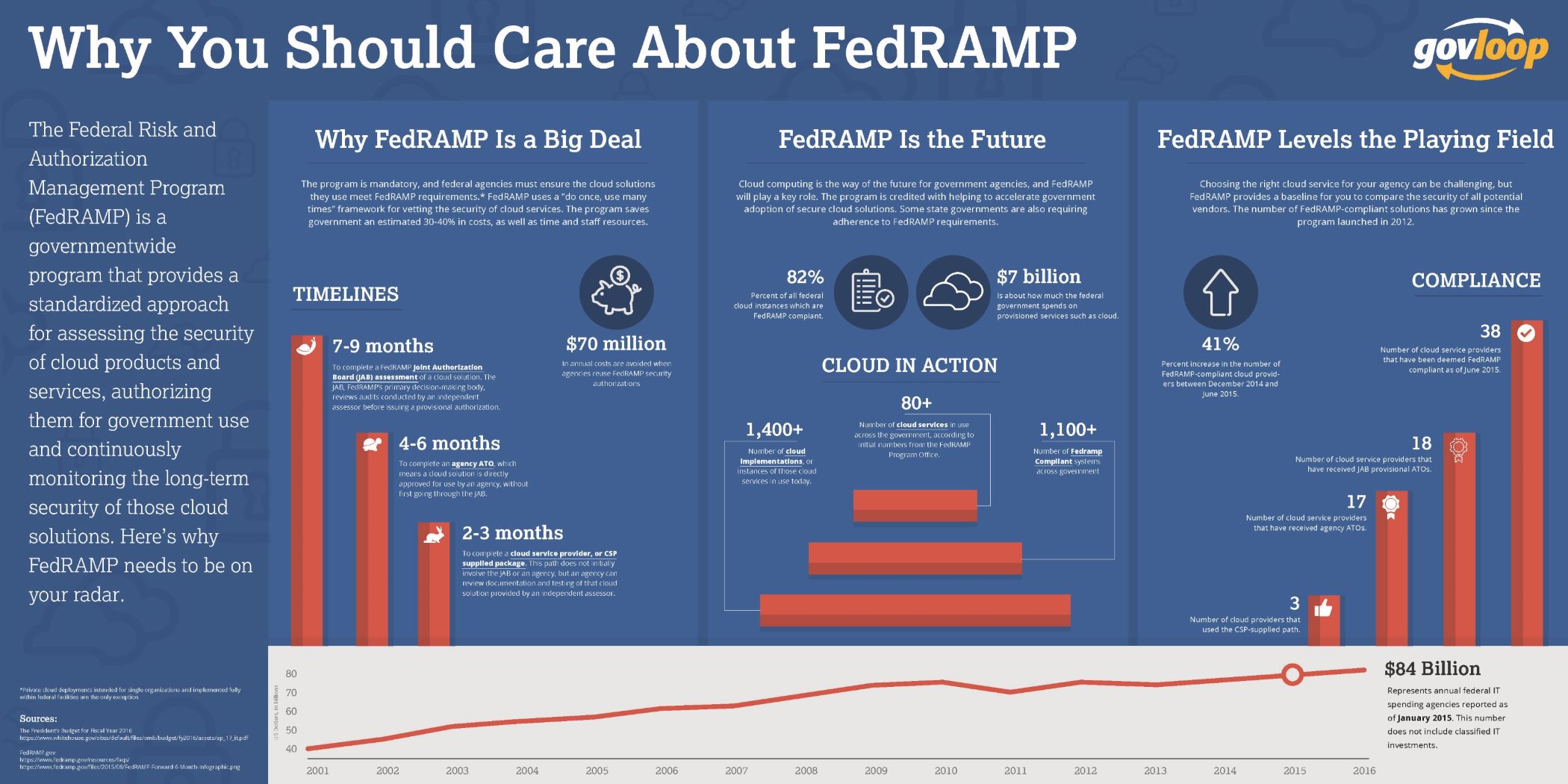 For government buyers, FedRAMP allows easy procurement of technologies they are mandated to use and, more importantly, technologies that will move their agency into the future. But these mandates aren't limiting; between December 2014 and June 2015, there was a 41% increase in FedRAMP compliant cloud providers – agencies and organizations now have even more choice as the program grows and proves its value. FedRAMP also serves to level the IT playing field; with over 1,100 FedRAMP compliant systems across government and an increasing number of technologies greenlighted for security and general operability, agencies can hone in on the functions that matter the most to them to compare vendors.
In order to support the FedRAMP initiative, our partners at Hewlett-Packard Enterprise have put together a helpful series on How to Take Advantage of Cloud, discussing the critical need for programs like FedRAMP. While FedRAMP compliance does not necessarily mean the solution is perfect, it suggests it meets the criteria of being a true cloud solution because of the value it brings in terms of cost and IT efficiency.
To learn more about how FedRAMP is improving cloud procurement in the public sector, click here.