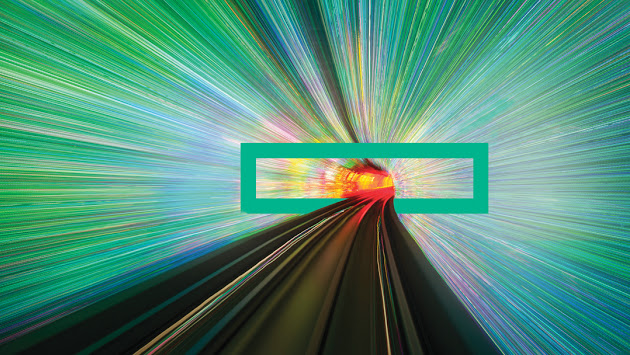 Today's society is addicted to data; we want information and we want it now. This growing expectation has been especially challenging for the government to meet. From a cultural perspective, agencies have always been measured and cautious in the amount of data they share. From a technology perspective, many agencies simply do not have the right systems in place to enable data sharing and dissemination.
Regardless of these challenges, nearly everyone in government understands the need for speed and accuracy in data sharing and communication, making business transformation an imperative and the "new normal."
At a recent government IT event, two federal CIOs shared their stories of business transformation to meet data needs of their constituents:
Raphael Diaz, CIO of Housing and Urban Development (HUD), has been battling with aging systems in his efforts to create the "Department of Opportunity." His aim is to better share data among the department, community organizations, and citizens to provide affordable housing nation-wide. Diaz has a motivated workforce that is looking to make a difference, but they need the right tools; the HUD IT team is challenged to provide the technology that is necessary to turn their enthusiasm into results. Diaz laid out four strategic initiatives for HUD's IT department:
1. Deliver commodity IT and business services exceptionally well
2. Understand the programs and improve program skills/business knowledge of IT personnel resulting in reduced operational costs and being able to spend more on IT that will improve citizen and employee satisfaction
3. Implement initiatives to improve operations including reduced cost, improved budget management, and expanded capabilities
4. Leverage technology strategically to innovate value and focus on user experience
While Diaz is aiming to reduce the number of people that need HUD's service by delivering on their mission, Herb Strauss, Assistant Deputy Commissioner & Deputy CIO of the Social Security Administration (SSA) is focused on making space for more. Strauss recognizes there is a "Silver Tsunami" coming as 18 million more customers will be entering into active use of social security in the upcoming years. Strauss spoke about the "critical inflection point" at SSA, which includes technology and business process. For Strauss and his team, modernizing their systems is not enough, monolithic structures need to be transformed to meet the challenges of tomorrow, both a tech and process issue.
To meet the needs of Diaz, Strauss, and CIOs across government, we as technology vendors and consultants need to have an open, agile, and secure strategy. Using a layered approach, we can protect critical data while still using making it accessible to staff and citizens alike in their efforts to carry out the missions of government.
For more on how Hewlett Packard Enterprise is protecting critical government data and resources while also modernizing business transformation, register now for Hewlett Packard Enterprise's Government Summit on April 13 in Washington, DC.