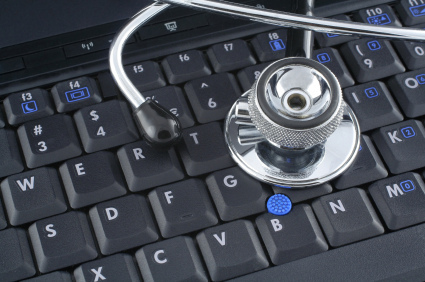 Healthcare is becoming increasingly modernized – from the quick sharing and production of electronic health records to Internet of Things devices improving patient care – today's healthcare providers are facing increasing demands from their patients for new and improved ways to use technology to improve their care.
In a recent article, MarkLogic's Chief Medical Officer, David Nace, explained a few critical challenges of advancing IT that today's healthcare providers are facing:
Related to helping healthcare organizations leverage their data in meaningful ways, there's the challenge of using technology to reduce costs while also facilitating quality improvement. Historically, technology, like new drugs and new treatment modalities for complex conditions, has been the main driver of cost growth in healthcare spending. Thus, the challenge becomes creating and promoting technology that advances overarching system goals, such as better care coordination and improved health outcomes.
We're in the midst of a significant transformation in the design of the healthcare system on the whole. In addition to cultural change, our healthcare system has a renewed focus on encouraging efficiency. For example, we increasingly focus on promoting the most effective and lowest cost drugs, enact policies that reward cost-effective and high-quality interventions, and tweak care models to improve patient outcomes while reducing overall system costs. As with any significant transformation, the path forward isn't always smooth and requires broad stakeholder consensus and commitment to produce the desired outcomes.
These challenges identified by Nace, however, offer huge space for IT opportunity, not only in the development of modern medicines but also in the service provided to patients. For example, in 2010, following the approval of the Affordable Care Act of 2010, the US Department of Health and Human Services Centers for Medicare and Medicaid Services needed to design, build, and implement a technology platform capable of enrolling millions of Americans in new healthcare plans. The tool needed to be made quickly, meet strict security requirements, aggregate multiple data sources, hold an indeterminable about of big data, and be scalable. Through smart planning, careful tool selection, and MarkLogic Enterprise NoSQL's database platform, CMS was able to launch their program quickly and efficiently – saving about $7.5 million in new hardware by using MarkLogic's virtualized servers and network.
Even more, international health crisis response has become more efficient with the advancement of technology. The ability to have big data sets that can talk to one another has helped to better control pandemic situations like the recent Ebola outbreak. At its height, the outbreak approached 10,000 confirmed, probable, and suspected cases of the disease across 7 countries and 3 continents. The need to rapidly identify the spread of Ebola and to identify, move, and coordinate critical disaster health resources in response to the threat was of utmost importance. Emergency Visions cloud and mobile enabled Disaster Resource Management solution, Response Vision 4.0, replied to this need, offering an off-the-shelf solution for case identification, coordination, and disease tracking that saved time, money and resources, simplified case identification, and improved the overall care of coordination.
With technological improvements and better implementation and use of health IT to respond to crisis or governmental need, Nace's challenges can become simplified and even overcome. Learn more about health IT solutions that are improving disaster response and improving the public sector's health initiatives here.