At its core, Big Data is the connection between data sets in an organization. Drawing these connections holds huge value for the organization, but it also can pose great risk in the case of bad actors. The key today is to take smart, proactive steps in order to mitigate the risks of Big Data. How are agencies doing this today? Two big words: Information Governance.
Information Governance is the activities and technologies that organizations employ to maximize the value of their information while minimizing associated risks and costs. Together with our partners at Hewlett Packard Enterprise, we're focused on bringing powerful Information Governance (IG) strategies to today's modern organizations. We're working to accelerate compliance and IG with legacy data clean-up and reducing redundant, obsolete, and trivial (ROT) dark data.
By shining the light on dark data that sits in unmanaged repositories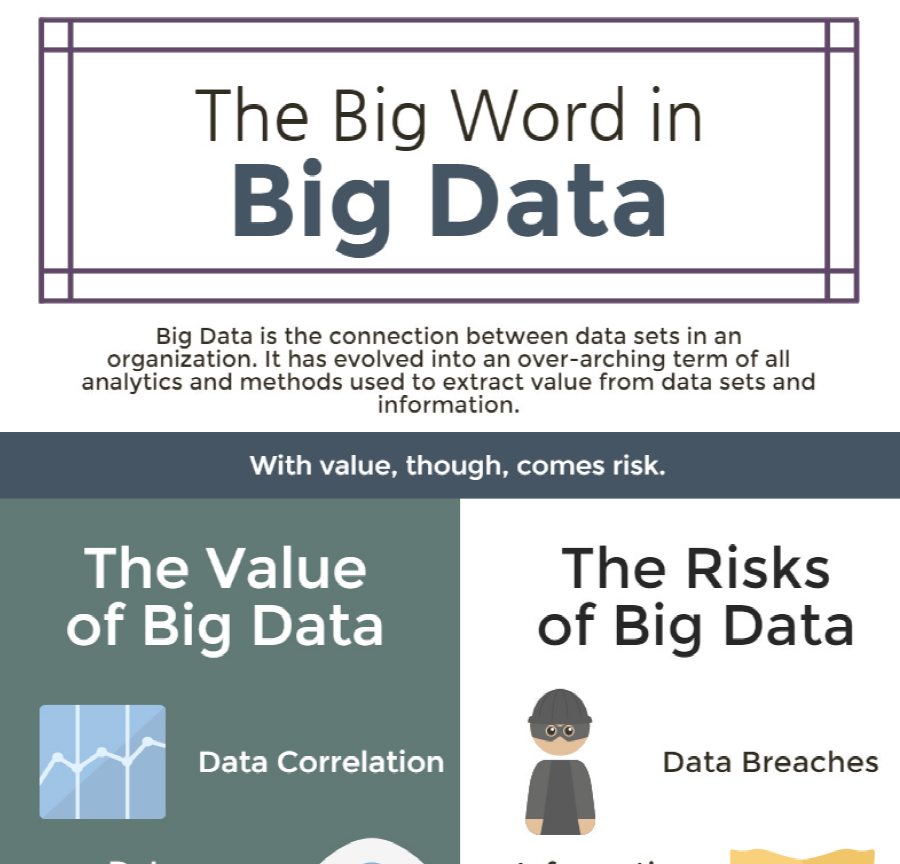 , file shares, and other sites, agencies can save significantly on storage costs and gain better access to valuable information and data. By applying a powerful IG strategy, organizations are better enabled to minimize the cost and risk of managing data in a records management system for long-term governance. Additionally, through analyzing vast amounts of enterprise data and intelligently migrating targeted information to cloud-based storage solutions, agencies are improving their security, user access, and overall storage costs.
It's also important to recognize that Information Governance is not only a technology issue. Rather, it combines people, process, and technology. By implementing IG, organizations can break down the division between risk and value by:
Updating policies and procedures
Consolidating and cleaning up data
Implementing a corporate governance framework
Migrating unstructured information
To learn more about how Information Governance manages agencies' Big Data and how HPE's ControlPoint is simplifying IG, check out this infographic.