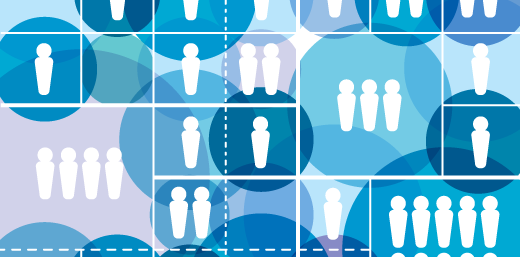 The words "automation" or "digitization" typically evoke thoughts of technology-driven enterprises, particularly ones where IT solutions have taken over tasks that used to be completed by humans. While this is largely the case, this process also means that people have greater availability to complete the tasks they excel at – like interacting with others and working on complex transactions. The benefit of automation is especially realized in Human Resources (HR) departments.
When bringing a new hire on the team, making critical face-to-face connections with potential candidates is especially important for recruiters. However, with the growth of teleworking and the increasingly digital age, job candidates are now all over the country. Google Apps for Work are particularly effective at boosting recruiter-interviewee interactivity. Not only does Google Hangouts allow for recruiters to make face-to-face connections with more job candidates and help improve acceptance rates, but Google Docs helps improve collaboration among multiple interviewers.
In addition to hiring, HR teams are tasked with countless processes that depend heavily on forms and signatures, such as employee onboarding, travel and reimbursements, audits, NDAs, contractor agreements, and benefits programs. Agencies with practices that rely on paper-based forms – which often need to be signed, routed for approvals, and archived – suffer from inefficiencies and wasted staff hours. DocuSign enables many of these previously paper-based processes to move online, freeing up staff for the more human side of HR. With DocuSign, Human Resource managers can now spend their time dealing directly with more complex or sensitive issues rather than chasing down the approval chain for a document.
While dealing with hiring, benefits programs, and other employee-related tasks, HR departments are also the first stop for employees. Organizations are now looking to improve their employee engagement strategies but need help finding a starting place or augmenting current practices. The business axiom that better data and data analysis leads to better service is particularly powerful when it comes to improving staff satisfaction. SAP SuccessFactors gives users more comprehensive access to employee data for a holistic view of how their people and processes are performing. The cloud-based human capital management (HCM) software integrates onboarding, social business and collaboration tools, a learning management system, performance management, recruiting software, and HR analytics. From delivering training to employees where and when they need it, to better resource allocation, business intelligence and HCM technology with SAP provide critical insights into how people get their work done and into how organizations can maximize employee success.
As processes continue to become digitized and automated, HR teams are given the opportunity to re-think procedure, interact more personally with individuals, and help meet organizational goals. For more on how Human Resource technology is evolving, click here and to learn more about SAP SuccessFactors' Human Capital Management Suite, register for our upcoming webcast.