More people are migrating to cities – a recent estimate predicted that by 2025, 34 cities worldwide will have populations in excess of 10 million people. The increased pressure on cities today from a population density influx puts excessive strain on local resources like water, power, transportation and communications systems. Many cities – smart cities – understand this new reality, and are working proactively to ease the transition.
The Birth of the Smart Cities Initiative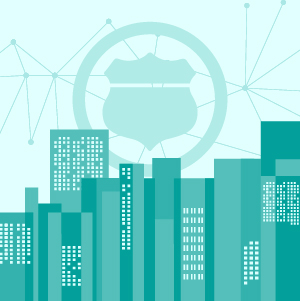 While the "smart cities" initiative incorporates a number of elements, at the heart of the concept is a systematic push for cities to become more flexible and responsive to the rising needs of their growing populations, to use and distribute their resources both efficiently and fairly.
They can accomplish this in two ways: greater investments in digital innovation and expansion of the Internet of Things.
The Obama Administration formalized the growing global movement in the United States and announced the "Smart Cities Initiative" in September, 2015, calling it a "place-based approach to working with communities as they tackle a wide range of challenges, from investing in infrastructure and filling open technology jobs to bolstering community policing." The announcement went on to explain, "Advances in science and technology have the potential to accelerate these efforts. An emerging community of civic leaders, data scientists, technologists, and companies are joining forces to build 'Smart Cities' – communities that are building an infrastructure to continuously improve the collection, aggregation and use of data to improve the life of their residents – by harnessing the growing data revolution, low-cost sensors, and research collaborations."
The initiative outlined these key strategies for cities to use in order to develop the infrastructures necessary to accommodate the imminent population growth:
Creating test beds for "Internet of Things" applications and developing new multi-sector collaborative models.
Collaborating with the civic tech movement and forging intercity collaborations.
Leveraging existing Federal activity.
Pursuing international collaboration.
Forming public-private partnerships to foster innovation.
Phoenix Shines as an Example of Smart City Growth
Out of all of the cities across the country that have made progress in Smart City growth, one has taken the collaborative spirit intended by the Smart Cities Initiative to heart: Phoenix, Arizona.
Under challenging post-recession circumstances, and with an average rate of 200 new residents entering Phoenix daily, leaders there have used all four strategies outlined in the Smart Cities Initiative to create a thriving community built on partnerships between local and regional governments, civic groups, universities, local businesses, tech industry influencers, international trade partners and other city stakeholders.
President and CEO of the Arizona Technology Council, Steven Zylstra, points to an attitude of collaboration as a key component of any city's ability to reach Smart City objectives through investments in IoT.
"The underlying idea is to put competition aside and instead support one another," he stated in the summer 2017 issue of Tech Connect, "At its core, the Internet of Things is all about devices sending data through networks to make events occur. This is no place to work in siloes."
What Can We Learn From Phoenix?
If you're interested in hearing more insights like Zylstra's on how Phoenix rose to become a tech industry favorite and a magnet for international investment, then don't miss the last stop on the 2017 Route Fifty Roadshow in Phoenix, Arizona, on Wednesday, October 11. Keynote speaker Duke Reiter, senior advisor to the president of the University of Arizona, which is a key partner in the city's recent development, will kick things off at the Roadshow, aptly named for Phoenix: "Fostering Success: Government's Role in Economic Development."