U.S. adults will use smartphones for more than three hours a day this year, according to a study from eMarketer. This is a sixfold increase over print media, which receives only 26 minutes of attention each day. Data on citizens access to federal department websites clearly reinforces this trend, indication that of the more than 2 billion visits record over a 90-day period, 38.3 percent from smart devices. As citizens move from "in-line" to "on-line" in their interactions, government agencies must find secure ways to make services accessible through mobile devices.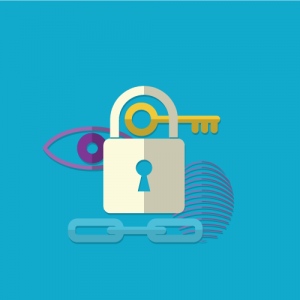 Fraud Prevention
Every database relies on unique identifiers to track records associated with individuals, and monitoring applicants is crucial to processing requests and fulfilling benefits. Many state services are administered at the county level, providing the opportunity for fraudulent individuals to apply for services from multiple counties. The U.S. Sentencing Commission reported that 682 citizens were convicted of government benefits fraud in 2015, and 16 percent of these offenses involved losses of $1 million or more. With unique identifiers, agencies can prevent these safety-net abuses.
More Efficient Interactions
Single IDs allow state agencies to streamline claims and other applications by linking all information to one tag. Instead of storing documents across multiple offices, medical visit records can instead follow foster children as they move between houses or agencies. When dealing with the most vulnerable parts of our population, government should focus on making interactions as easy as possible to minimize the stress of frequent transitions.
Moreover, single IDs permit integration of government services into smartphones. When citizens need to upload a document, they can just take a picture – no more scanning and emailing. Apple and Amazon have already popularized voice assistants like Siri, and the future of citizen engagement is trending toward the same model of interaction. Authenticated by their unique ID, a citizen can directly ask questions of digital assistants, and the system will find resources. Single IDs open the door to digitizing consultations and services, reducing the amount of time employees spend on administration and freeing up their time for creative tasks.
Use Case: Singapore
The Singapore Government is currently investing in a single ID system that would allow all citizens to access financial, health and government records with a smartphone app, by incorporating biometric authentication elements, such as fingerprints, into its system as well as file encryption. Single IDs will also include open Application Programming Interfaces that will allow private sector businesses to enable unique IDs as login credentials for online banking and other services.
Workforce of the Future
Single IDs are an exciting new development in the tech industry, and adoption by agencies provides a great way to market government IT positions to younger candidates. When the average age of employees is 46 in states, new innovators, attracted by smartphone integrations and other tech drives, can provide the key to invigorating state modernization initiatives. The future of digital services lies with mobile IDs.
Click here to learn more about how single IDs can revolutionize government services and protect sensitive information, or visit CA at booth #526 at the DoDIIS Worldwide Conference August 13-16 at the Carahsoft Partner Pavilion.