Members of the public want the same level of service and user experience from government agencies that they get from private businesses. More and more, agency IT departments are expected to deliver those experiences as sources of innovation.
But that's a struggle when IT spends most of its time on system maintenance instead of meeting consumer needs. To shift the burden from maintenance to innovation, agencies are increasingly determined to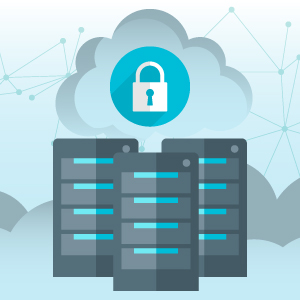 simplify their IT infrastructures.
The goal, ultimately, is for technical professionals to focus on building and deploying business applications, rather than managing systems. To help agencies reach that goal, here are some things to consider.
Get Behind the Drive to Simplify IT
"Simplifying" IT management refers to agencies' attempts to reduce the time and resources spent on managing IT systems. Typically, reductions are achieved by eliminating old systems, automating processes, and/or migrating to the cloud.
Eliminating redundant systems can save on costs and, even better, reduce management tasks. Likewise, automation decreases the amount of time IT professionals have to spend on rote tasks — through automatic scaling of compute resources to meet traffic demands, for instance.
Finally, while cloud deployments are often (incorrectly) seen as a means to reduce costs, their primary benefit comes from offloading the maintenance of underlying infrastructure to an external party.
Government agencies have historically been slow to move workloads to the cloud due to security and compliance concerns, but that's changing. Today, many cloud providers are as good, if not better, at enforcing security standards than traditional on-premises alternatives.
While on-premises deployments may continue to be used for the most sensitive compartmentalized information, the norm is shifting towards cloud deployments. The desire to simplify IT systems management plays a major role in this trend as cloud deployments allow IT departments to become more agile, while simultaneously meeting compliance requirements and costing no more than on-premises deployments.
Reach Out for Success Stories
When creating a plan to ensure successful implementation, it is suggested that agency leaders look for models. Chances are other agencies have encountered similar issues and attempted to address similar challenges. As a result, colleagues at other agencies can be great sources of information. Government IT-focused publications such as Federal Times and Nextgov also provide impactful perspectives.
With such insights in hand, agencies can move forward with an internal audit to identify which systems and processes have the most urgent needs. It's incredibly important that agencies have a clear idea of the resources required in terms of the new-system costs, additional training for staff, and so on.
Future Proof Your Investment
Technology investments need to be "future proof," meaning that they should continue to yield value for many years after they're implemented. Agency leaders have to make difficult assessments about uncertain futures and decide which software will provide value. There's no easy solution, but one clear advantage of working with cloud providers is that the responsibility for maintaining and upgrading infrastructure shifts to an external vendor. By doing so, agencies ensure they're using the "latest and greatest" technology while only being on the hook for their subscription fee.
Facilitate Communication
Simplifying IT goes beyond the infrastructure. As with so much else, communication is key. Stakeholders need to be on the same page in terms of what's required and what results can realistically be expected. On a daily basis, this means using a messaging service and a project management service to keep everyone in the loop. At the same time, it's useful to have a standing call to ensure that expectations are being met across departments and urgent issues are being addressed.
To learn more about modernizing government applications for efficient digital-first operations, visit https://www.liferay.com/solutions/industries/government.