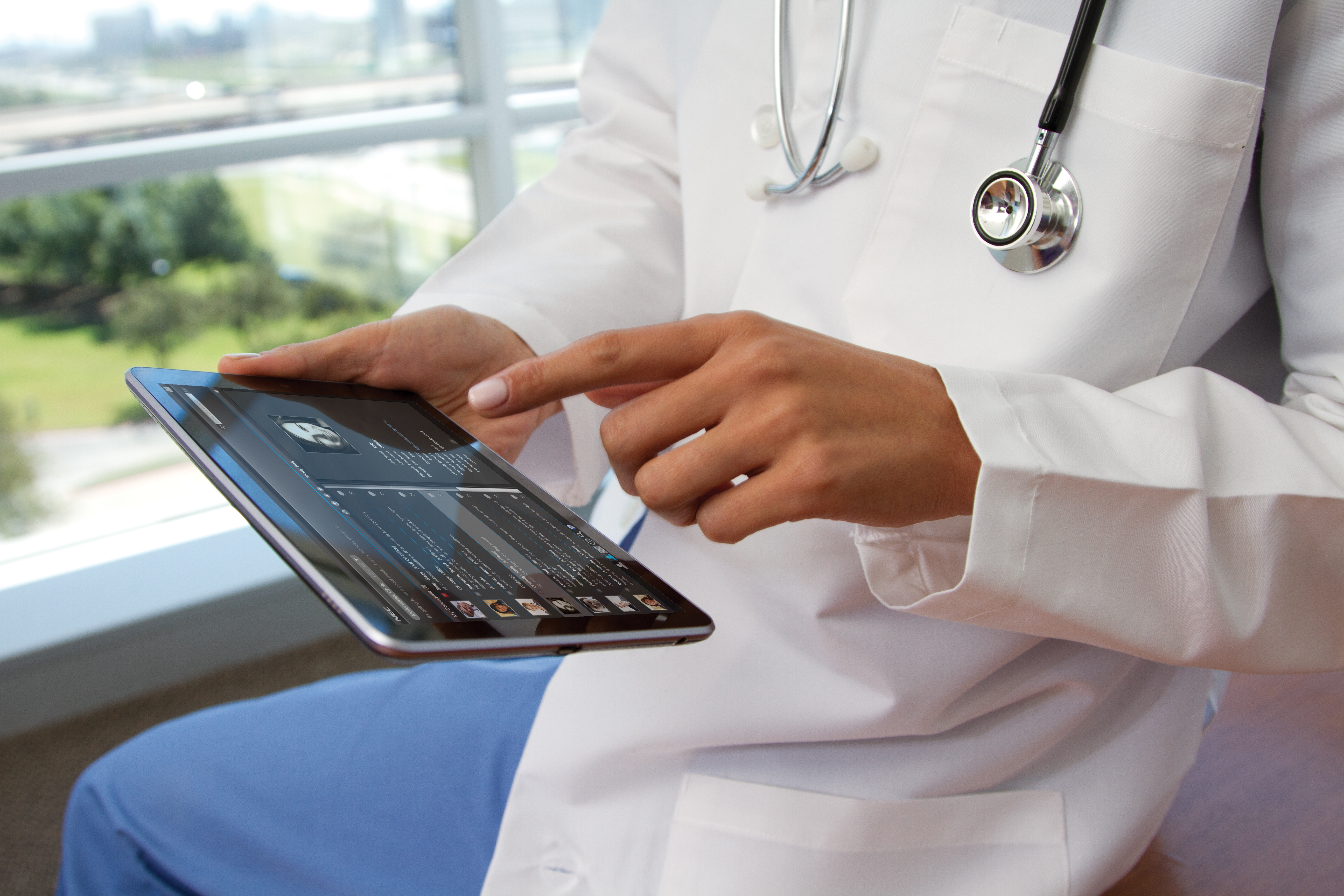 Healthcare providers are well versed and experienced in protecting patient information. Processes and procedures that ensure compliance are built into day-to-day practice; but for administrative staff that are not directly involved in patient care, tasks that demand Health Insurance Portability and Accountability Act (HIPAA) compliance may not always be as clearly delineated. Between internal and external emails, employee training, and online video communication among practice locations nationwide, administrative teams are faced with many hidden opportunities that can unintentionally share sensitive patient health information (PHI). In order to simplify the process for administrators to remain compliant, health organizations should deploy technologies that not only enable employees to be HIPAA compliant, but by their very nature develop compliance practices.
Secure Web Conferencing
Adobe Connect is a HIPAA compatible web conferencing solution used by healthcare professionals across the country to deliver webinars, eLearning courses, and collaborative sessions to geographically dispersed audiences. With Adobe Connect, healthcare organizations can easily reuse content, courses, and curriculums to train employees and communicate with patients and customers. Audiences are able to join meetings in Adobe Connect wherever and whenever from the convenience of their mobile device with the Adobe Connect app. All of this is done with built-in security that ensures the information delivered is compliant. Organizations nationwide, like Phillips Healthcare and Johns Hopkins School of Public Health, use Adobe Connect to provide greater benefits to patients, cut travel costs, augment learning, and increase collaboration and learning among healthcare professionals. Adobe Connect helps administrators achieve HIPAA compliance by locking down certain features, such as desktop or screen sharing, in the platform or through functions that include sensitive information sharing across the system. Hosts are able to control aspects of the meetings and deny access to certain users and guests with role-based permissions. Built-in features in Adobe Connect can also automate compliance functions, such as forcing session recordings and logging chat transcripts to help organizations meet internal and external demands.  Read more about how Johns Hopkins and Phillips Healthcare use Adobe Connect to collaborate nationwide, save money, and increase learner engagement and knowledge transfer. Discover how your organization can collaborate online while maintaining HIPAA guidelines with a free 30-day trial of Adobe Connect.
Email Encryption
Day-to-day communication also presents a great risk for HIPAA noncompliance. For Columbia County in New York State, the responsibility traditionally fell to employees. With 23 different departments, from healthcare, law enforcement, and courts, and more than 450 staff members also managing senior living and probation facilities and regularly contacting various offices, the volume of communications multiply exponentially to countless emails, many of which contain sensitive PHI. All of this unchecked messaging was a huge concern for Richard Juliano, Columbia's Chief Technology Officer, who wanted to ensure the state was in compliance with HIPAA and other personal data mandates.
Without a county-wide system for ensuring encryption, the responsibility fell to individual employees to decide what to encrypt; the lack of a formal solution inevitably led to human error.   In order to leave nothing to chance, Columbia County started using Virtru's email encryption service for Google Applications. Virtru software scans subject lines, email content, attachments, and other criteria to detect sensitive information, including credit card and social security numbers, and other keywords flagged by administrators. When Virtru detects these patterns, emails can be set to automatically encrypt or to trigger a pop-up message warning the end-user that he or she may want to encrypt. The platform can also automatically encode information being sent to certain emails or servers, simplifying the process even further and helping Columbia County avoid strict fines associated with noncompliance.
Learn more about how Virtru is enabling and simplifying the demand of HIPAA compliance by downloading this Columbia County case study and checking out the complete guide to email encryption for Google Apps administrators.
Complying with HIPAA is not always a clear cut task for healthcare administrators. But with HIPAA compatible Adobe Connect and automated encryption with Virtru, organizations are better armed to meet compliance demands. For more on healthcare technology and how your organization can meet healthcare information guidelines with better IT, read these posts on our Community.