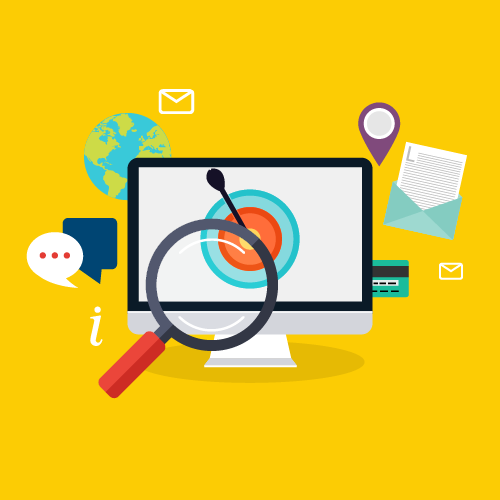 With greater access to more digital-engagement tools than ever before, government communicators must critically examine their approach to enhance government-to-citizen communications. To do this, many communications specialists are asking themselves what successful digital communications will look like in their agencies in 2017.
According to a recent report of more than 1,200 federal, state and local government communicators, the answer to this question for many will center on increasing citizen engagement with content. In practice, what this means in the months ahead is that government communications strategies will focus primarily on marketing content as the best way to reach out and engage citizens. More broadly, the report indicates that government communicators are thinking of themselves as content marketers like their private sector counterparts. This paradigm shift represents a monumental transition for agencies, suggesting communications specialists are ready and excited to start communicating information to citizens in the proven and agile ways that enterprise businesses do.
So with the wind of this cultural change already in the sails, what should you and your communications team be doing to increase citizen engagement with government content? Kate Symes, client success consultant at Granicus, shared the following tips at a recent digital-engagement event.
Identify Your Objectives
Every agency has different goals with the content they're promoting. For example, Health and Human Services communicators may be looking for email list contacts to sign up for free flu shots at a local clinic, whereas the goal of an email from New York's Federal Reserve Bank may be to share predictions about the Dow Jones's average for that day. In the former example, HHS aims to generate a list of contacts who are taking action; in the latter example, the organization's goals center on email deliverability and open rates.
By identifying your objectives and key performance indicators, as well as the challenges and processes around them as they relate to citizen experience, you can better enable your communications team to define the flow, touch points and metrics that will lead to customer success.
Know Your Audience
You know it's imperative to get the right message to the right person at the right time – but that's easier said than done! By exploring what drives the citizen behavior your agency is looking for, you can tailor messaging throughout the customer journey to ensure citizens remain engaged.
Through guiding perception and understanding motivations, you can unify and transform messaging to improve citizen experience. But content doesn't always have to come directly from inside the agency; in fact, customer testimonials, like the example below from the Social Security Administration, can provide the launch pad agencies need to either shift or reaffirm perception.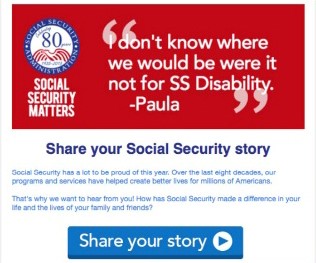 Build Your Brand
Many public-sector organizations – the Department of Transportation, Peace Corps, NASA, USPS and the Library of Congress, for example – already have recognizable brands. How do they do it? Clear and consistent messaging across all communication channels is a great place to start.
For example, consider adding your agency's logo to all your communications, like in the email footer, or making it your profile picture on social media platforms. By presenting its logo, your agency can start to create trust with subscribers that the messages they are receiving are official and relevant to them.
Re-Engage Sleepy Subscribers
How many of your subscribers are actively engaging with your content? How many haven't opened an email from you in 30 days? 60? 90? Audiences need to be constantly engaged (and re-engaged) so that your agency stays top of mind.
Creating a content schedule with messaging that targets customers at every stage of your workflow or process is a great way to start. Likewise, engaging users when they first subscribe to a channel with a thank-you email is another proven method of opening the lines of communications.
Test and Analyze Everything
Discovering what works – and perhaps more importantly, what doesn't work – can help you make the most of your communications. By testing your tactics, from email subject lines and pre-headers to images with and without text on your social channels, you can drive increases in content engagement.
In one case at the Federal Trade Commission, testing actually disproved what's generally considered to be a standard best practice. FTC A/B-tested emails with and without images. Interestingly, they found that for their audience, emails without images resonated more strongly.
Throughout 2017 and well beyond, government will continue to adopt the marketing and communications practices of the private sector. As government communicators transform themselves into content marketers and continue to conduct audience analysis and message testing, the impact of these changes will greatly influence and drive the successes of agency missions – creating safer communities, healthier individuals and much, much more.
Learn more about how digital tactics for public-sector communicators are changing by reading the 2017 Public Sector Digital Communications Trends Report.
Liked this blog post and the report? You'll love the 2017 Digital Communications Summit, taking place on April 13th in Washington, DC. Register now for free!