No longer confined to the realm of fantastical science fiction or modern video-gaming, virtual reality fills a very "real" need for the Department of Defense.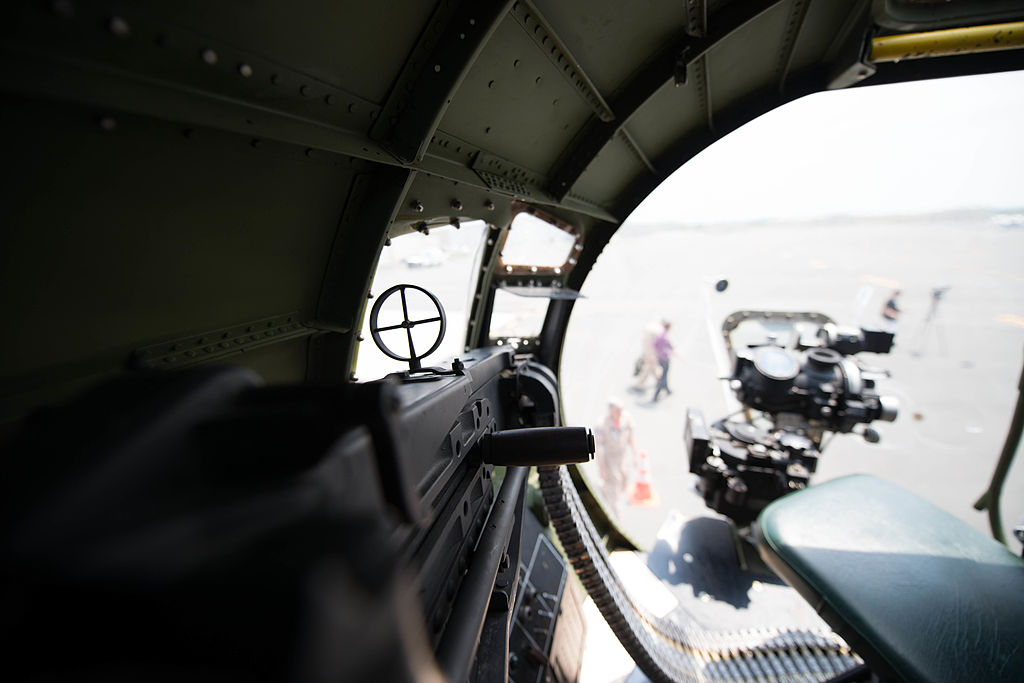 Unsurprisingly, in this world of unceasing digital interaction and innovation, interest in training programs based on virtual reality, which dates back to World War II, continues to grow. Since then, the Air Force and Navy have created pilot-training programs that harness the power of virtual reality technology. Applications of virtual reality – which have earned their place in today's arsenal of training techniques across the DoD – now extend well beyond flight simulators and into nearly every aspect of military training.
Virtual Reality Gets a Big Boost from Augmented Reality
Beyond virtual reality, DoD also employs "augmented reality," a technology that superimposes a computer-generated image on a user's view of the real world. The Battlespace Exploitation of Mixed Reality combines virtual and augmented reality, moving trainees between a completely virtual demo and real-world activity, enabling service members to immerse themselves in unfamiliar and challenging environments prior to deployment.
The Marines also launched augmented virtual-reality technology for the first time last year. Called the Augmented Immersive Team Trainer system, the technology includes a lightweight helmet that displays superimposed, often complex, virtual scenarios while the user interacts in a real environment. This allows users to train in real-world situations despite physical limitations, such as inclement weather or a shortage of space on training grounds.
Virtual Reality: Real Results or Just a Lot of Hype?
No one can deny the appeal of virtual reality because, simply put, it's incredibly cool. But several legitimate needs are behind the uptick in programs that leverage virtual reality for military training: The pressure of training thousands of people within the confines of a limited budget; the desire to keep large numbers of military men and women at peak performance and ready to hit the ground running on a moment's notice; and the need to provide training scenarios using multiple and varying factors that can't be easily reproduced in the physical world – all factors provide the incentive to continue testing and creating new technology.
It's all about the money
In recent years, declining DoD budgets have compelled military leaders to seek cost savings anywhere possible. A Government Business Council survey showed that 85 percent of respondents believed integrating live and virtual training would save money by lowering maintenance costs, avoiding costly trainee errors, and shrinking expenses associated with the logistics of coordinating multifaceted exercises. The Navy, for example, projects a savings of $119 million per year by moving to synthetic training – and that's just for training on two aircraft types.
Virtual is the only option
Today's relatively low level of active combat means the DoD faces decisions about how to maintain troop readiness. In the past, the practice of "tiered readiness" has meant that only those stationed in conflict zones or next in line for deployment were trained to peak readiness. Even during active combat, warfighters can experience drops in performance. Pilots, for instance, are at peak performance when they are first deployed because they have been doing nothing but training up until that point. Typically, however, their performance drops during deployment. Virtual reality training can help maintain a consistently high level of proficiency and readiness of troops to engage quickly and effectively.
In some ways, virtual training actually produces better results than real-world training. The Navy, for example, can better stress pilots in simulators – especially for emergency situations like mechanical failures – and better prepares them to handle those circumstances in real life.  Similarly, the increasing incidence of vehicle rollovers in Iraq and Afghanistan prompted the Army and Marine Corps to begin using virtual simulation to prepare service members to evacuate vehicles safely.
Adapting to a Changing Threat Landscape
The topography of dust and deserts is not the only change in today's battlefield.
Troops are fighting in urban environments – described as megacities – which requires them to be prepared for multiple eventualities:  evacuating people from the top floor of skyscrapers, fighting insurgents on the middle floors of the same building, and traveling into subterranean tunnels and surrounding shanty towns.
Building replicas of each possible scenario is an impossible training solution, prohibited by the cost of doing so, but virtual reality is proving to be an effective alternative.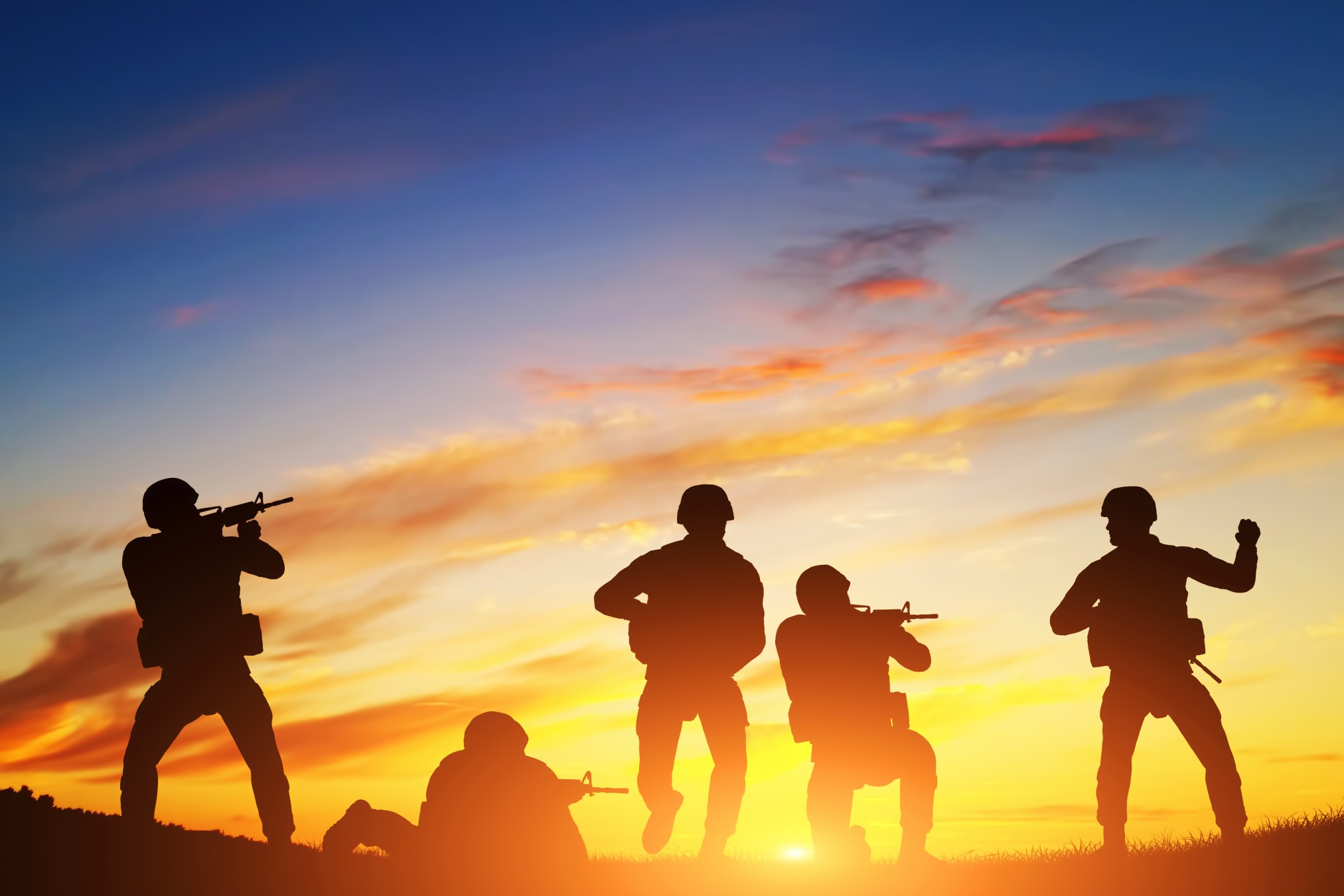 Challenges to Implementation
Despite all the rationales and proven benefits, the DoD must grapple with a number of challenges to implementing virtual reality training.
Simulation fidelity – This means the extent to which virtual training is realistic. If fidelity is low, the exercise can result in improper training due to gaps in knowledge or skills instruction.
Negative transfer of skills – This means that skills learned in the virtual world – perhaps using outdated information – do not transfer to the real one.
Inaccessibility of information – This refers to the challenge of getting adequate information about terrain required to import into existing training software terrain and to create accurate maps that are critical to training fidelity.
To push past these obstacles and reap the cost savings and other benefits of virtual reality, the DoD needs efficient, effective products designed to provide top-notch, precise military training. Those products need to be more than just cool technology though; the learning experience of our military service members must be the primary driver behind innovation in virtual reality technology.
Learn from an industry expert how Autodesk software offers a solution for defense agencies to meet the rising demands for complex virtual training environments by providing the tools they need for a smooth transition from mission goals to actual training simulation.
Do you have a success story about virtual-reality-based technology? Please tell us about it in the comments section below!