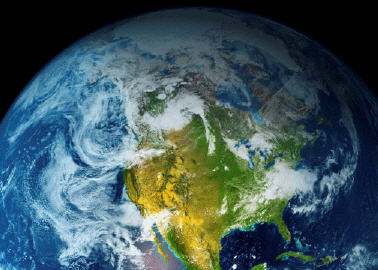 We are increasingly becoming a more connected society; we strap on IoT wearables to our wrists, carry smart phones that connect to each other, and have connected thermostats, lights, fridges, and security systems in our homes. Beyond the efficiencies we find in our personal lives with connected devices, IoT sensors are providing real results business, particularly with real-time geographical data analysis. Geography is quickly becoming a critical component in how our IoT devices collect and store data. Information streams now offer analysts the ability to contextualize data and perform real-world analysis on the information coming in from the variety of IoT devices. The combination of location and device-collected data has huge potential for improving citizen's lives and easing the day-to-day work across various public sector organizations.
When used in combination with the information collected from sensors, geospatial data can give manufacturers a new depth of information on how products react and perform in any environment. With Autodesk technology, sensor information can be used to optimize the manufacturing and design process; designers can capture, analyze, control, and manage real use data of their products with embedded sensors. This information can then inform any re-design process to make the product safer for customer use, more efficient, or more user-friendly. Data like this could be exceptionally powerful in designing naval ships, Army tanks, Air Force landing strips, and more. To learn more on how Autodesk is critically re-thinking design with IoT data, check out this article.
Location-specific data analyzed in tandem with other IoT data sources can help to identify potential issues before construction projects begin. By integrating various existing file types of situational data from the site and its surroundings, Autodesk technology enables project planners to visualize the impact of structures and re-construction before breaking any ground. This type and quality of visualization can help to clearly and effectively communicate design ideas and environmental impact to non-tech savvy organizational stakeholders. Not only do these visualization include issue identification, but they also model predicted energy usage and energy loss of proposed structure remodels, which can help to more easily guarantee executive buy-in on any maintenance, repair, or overhaul project. Check out more on how Autodesk is empowering users to visualize change and get leadership buy-in by reading this U.S. Air Force case study.
It's no secret that GIS and Activity Based Intelligence (ABI) data can have a profound impact on intelligence gathering. That same location data can also help first responders going into unfamiliar places. GEO Huntsville and Exemplar City's Blueprint for Safety project, in collaboration with the Open Geospatial Consortium (OGC), is testing the feasibility of sensor deployment for use by first responder groups. IoT principles applied to sensor capabilities for incident management can feed real-time, actionable information about disaster areas, the first responders replying in those areas, and the resources available. Even more, these open source geospatial technologies, like Boundless, are empowering first responders to assist response organizations during crises by incorporating tactical operation workflows as well as traditional and non-traditional map imaging. Recently, Boundless announced its partnership with the Louisiana Department of Health and Hospitals (DHH), which seeks to find cost-effective strategies that can provide early information on facilities and citizens in need of evacuation when a hurricane or large storm is approaching. Together, DHH and Boundless are deploying GeoSHAPE – Geospatial capabilities for Security, Humanitarian Assistance, Partner Engagement – an open source projected designed to enable collaboration on geospatial information. In this case, authorities are overlaying storm and flooding data over facility map information to ease high-risk citizen evacuation routes when a storm is coming. In combination, the accurate mapping of affected areas provides an overview of the zone and wearable sensors can send back real-time data to information centers, allowing for decisions to be made based intelligently on the situation at hand. Explore more on how location-based content is improving first responder's safety as well as disaster preparedness and response by watching this on-demand TomTom webinar or downloading this Boundless infographic.
The Internet of Things and geospatial data compiled by sensors is already proving real results in public sector organizations. Through optimized engineering design, predictive analysis in construction projects, and better first response to crisis, IoT in combination with geospatial data is enhancing the way organizations work for the greater good of the constituents they serve.