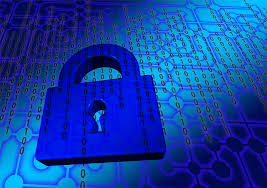 Despite the increasingly responsive and scalable security measures organizations have in place today, cybersecurity breaches continue to happen.
Modern government agencies are more connected than ever. Networks, databases, clouds, personal mobile devices and social media accounts are intertwined; using a simple firewall around an agency's networks and system to ward off cyberattacks is no longer adequate. Hackers have learned to navigate around traditional perimeter-centric security and are infiltrating agencies from within using stolen credentials, contractor access and more.
Protecting an organization's digital data has always come at a cost, however, in terms of both time and money. And as the number of clouds and interconnected digital media continue to grow, this endeavor is only becoming more challenging. Compounding the obstacle of data overflow, there are also the issues of legacy infrastructure support, FITARA regulations and a shortage of IT professionals. Considering all of this, it's time government agencies update their digital security methods.
VMware's networking virtualization platform, NSX, helps IT leaders discover the full potential of a software-defined data center. Users can also integrate with third-party products, cut network provisioning time and enable network micro-segmentation for greater security.
NSX enables operators to create, save, delete and restore virtual networks on demand without the need for re-configuring. With this technology, users can manage firewalls and distribute control policies for workloads or applications.
Today, VMware NSX has over 1,700 customers, including organizations like the Executive Office of Energy and Environmental Affairs (EEA) in the Commonwealth of Massachusetts, OptumHealth and Washington Federal.
NSX and State Government
EEA recently embarked on an IT revolution after conducting an analysis that identified holes in both service and support. With NSX, EEA will be able to converge four physical data centers into two virtual data centers, which will connect to all 370 remote sites located throughout Massachusetts. This change will improve the EEA's ability to guard IT processes, obtain centralized management, access and recover data more easily and improve services, even with a limited, centralized staff.
NSX and Healthcare
Optum, part of UnitedHealth Group, designed a multi-tenant private cloud to support internal developers and external commercial customers. The cloud was based on NSX's network virtualization in combination with vRealize suite. With NSX, Optum is improving their data and application security, something enormously critical to healthcare organizations today considering the sizable amount of cyberattacks being launched at them.
NSX and Financial Services
Washington Federal, a national bank operating 243 branches in the western US, created a private cloud to host the company's production and development environments. While researching security products for their new platform, the bank decided to modernize security with help from VMware NSX. Program Manager at Washington Federal Brian Irwin said NSX helped to significantly improve security and drive it deeper into the infrastructure in a way that was not possible with a hardware-based solution. Irwin said that within one month, Washington Federal was able to deploy an inexpensive solution that doesn't require large physical appliances to accommodate future growth
VMware's NSX provides organizations — ranging from healthcare to financial services to government – with the technology they need to move to a secure, software-defined data center. Agencies and organizations that use NSX will not only be staying a step ahead when it comes to moving toward virtual networks, but they'll also be using IT resources wisely and proactively protecting data and networks.
For more information on how VMware's NSX is enabling secure management of virtual infrastructure, download this report and check out VMware's blog.
NSX and Agentless HBSS
VMware's agentless Host Based Security System (HBSS) recently achieved ATO status for use on DoD networks.
With agentless HBSS and NSX, VDI customers will be able to increase performance, scalability and save on hardware costs. In fact, one DoD agency recognized that the cost savings on hardware alone with agentless HBSS would pay for the upfront costs of the hardware. Even more, agencies can expect enhanced performance and reap the benefits of unprecedented VDI consolidation rates. Plus, the solution offers strong cybersecurity features when integrated with NSX, allowing agencies to quickly find threats and then take action against them.
For a copy of the ATO or for a product demo, please reach out to vmware@carahsoft.com