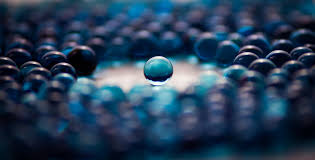 In our smartphone-carrying, information-gathering world, we want information to be delivered quickly and seamlessly, and personalized to our needs. We do not want to stand in line, sit on hold, or have to navigate through tedious dropdown menus to ultimately find general information that may or may not pertain to us.
Government organizations must acknowledge these facts, embrace digital engagement, and put citizens first. They must reinvent themselves to address and interact with their digital constituents by overhauling their online communications to provide citizens with user-friendly and personalized information.
An "outside in" approach
This is a direct contrast to traditional governmental approaches to online communications. In general, government sites have taken an "inside out" approach, providing citizens the information they want people to know, rather than what citizens actually want to see. This has resulted in sites that are difficult to navigate and cluttered.
Savvy governments are now taking an "outside in" approach. They're putting citizens first by learning about what's important to people prior to site design. Development centers around presenting information in intuitive and informative ways. Then, governments iterate based on continuous feedback from citizens, ensuring that their digital engagement methods remain fresh, relevant, and personalized.
The City of Louisville is a shining example of an outside-in, citizen-first approach. Its main site, Louisvilleky.gov, was built to addresses citizens' most prevalent everyday needs. Residents are provided with easy-to-access information on everything from local business information to city services and more.
Late in 2014 the city went a step further and launched MyLouisville, a new section of the main site that is also clean, easy to navigate, and serves as a one-stop location for local citizens who wish to search for services near their homes.
Visitors to MyLouisville can immediately see information on Emergency Services, Sanitation Services, and more. They simply need to enter their address to find personalized information on each of those services in their area. MyLouisville now includes email and text notifications for junk pick up and street sweeping. The results have been informed and engaged citizens.
Mobile is increasingly important
Mobile is an important component of any digital initiative, especially one that is centered on personalization, and governments should embrace a "mobile-first" approach. Citizens are increasingly turning to the mobile Internet for information, and smartphones and tablets are some of the most personal devices around. As such, mobile devices provide governments with excellent opportunities to connect directly with individuals. For example, governments can optimize their mobile sites to deliver relevant information based on a user's location.
Agility, flexibility and responsiveness are critical
That information must always be relevant and dynamic to reflect changing local landscapes, requiring sites to be highly flexible, agile, responsive, and device agnostic. The best way to achieve this is by deploying an open source architecture that allows information to be delivered fast and fluidly, and sites to be updated easily. Louisvilleky.gov was built on open source technologies using Drupal, which allowed the site to be developed more quickly than through traditional architectures, and at less cost, while still providing the flexibility required to address the demands of today's citizens. Personalization technologies such as Acquia Lift allow a seamless, personalized experience even across multiple devices.
It's the responsibility of government to both represent and directly interact with citizens. Open and personalized digital platforms make this possible, and bring them closer to their constituents.